Husband Honors Wife's Memory, Helps Others Battling Rare Cancer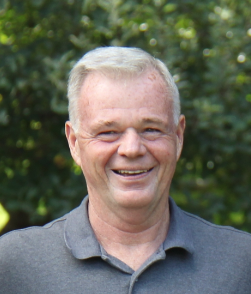 It was the online discussion boards, a bright spot in a dark and confusing time, that became lifelines, Carl Scheitrum says. As his wife of 30 years battled a rare and aggressive cancer, one whose name: 'cholangiocarcinoma', Carl says he'd never even heard before his wife's diagnosis, he desperately hunted answers and sought others with similar stories, pouring through the Cholangiocarcinoma Foundation's website at least every other day, trying to figure out what was next for his wife, and for him.
In July 2014, after losing his wife to cholangiocarcinoma, a bile duct cancer that about 8,000 people in the U.S. are diagnosed with each year according to the American Cancer Society, Carl knew there was more work to be done. Thinking back to CCF's discussion boards, and how the foundation connected others affected by this rare disease, he realized there was a way to offer people more resources.
Helping CCF expand their online capabilities and identify new insights, all in the name of helping CCF uphold its mission to support basic research, clinical research and advocacy, Carl is today's Daily Point of Light award honoree. Points of Light spoke to Carl to learn more about his work with CCF.
What inspires you to volunteer?
Volunteering is relatively new for me. I'd done local coaching at youth leagues and things like that, but volunteering for CCF was my first time serving with a major organization that really affects people.
Describe your volunteer role with CCF:
I started volunteering with CCF just as they were about to implement a new database, its core purpose to track donors and contributions. With my help, the database has expanded to not only house donor information, but it's used to track all the people and entities who are involved with CCF. Bridging the gaps between the professionals involved with CCF – pharmaceutical reps, doctors, people in education, and those fighting the disease, the website is connecting the dots to help make the system stronger and yield more results in the fight against cholangiocarcinoma.
For those who have technical skills but aren't sure how to start the conversation with organizations that need help, what's your advice?
One of the things I pride myself in, I'm not an IT guy by trade. I'm a business process guy, with a learned IT background. If you want to get involved, at the outset, ask a couple questions about the process and what they're trying to do, before you come in with a solution. Then, you can start looking at how you can fix the issue technically. Before we even started doing work, I worked with CCF to identify their goals and who would be using the technology. Instead of going in as a technical expert, ask how you can help the product or business.
CCF says your volunteer efforts have made a profound difference in the way they do business. What does it mean to hear that?
It's very, very flattering. And as others would say, I didn't start volunteering and say, 'hey, I want all the glory'. What I wanted to do was help a tremendous organization and tremendous people. I'm truly honored to work with such a great group of people.
How has volunteering with CCF changed you?
I didn't think I would have the immediate impact I did. But I fell right into a spot where I could greatly help. One of the major projects I worked on involved Facebook Fundraisers and Clinical Trial Databases, which makes it easier for patients to view clinical trials that may be better suited for their diagnosis and treatment of cholangiocarcinoma. To be able to pull out those insights, and provide information to help the organization, it's frankly exciting that I could help that way.
Why do you think it's important for others to give back?
There's two ways to look at things when a catastrophe hits like your wife dying. You can sulk and step away completely, and say, 'I never want to hear the word cholangiocarcinoma again'. Or you can say, 'I want to fix this because I never want another person to go through what she and I went through again'. I felt that I could provide help and assistance, and it would make me feel better than sitting around and pretending I didn't ever want to hear about this disease again.
What would Lynn say to you about your efforts today?
Wow. She would be very, very proud of the work I've done. And frankly, I can see her sitting right next to me, and she would put a little more empathetic touch to some of my work (laughs). She was an amazing person, and she liked to get involved. She believed in volunteering. She would have been right at my side, and we would have found time to work at CCF together.
What future events do you have coming up that you're excited about?
The month of February is Cholangiocarcinoma Awareness Month and Cholangiocarcinoma Awareness Day is February 14, 2018. Check CCF's website for more information on events, and how you can help: https://cholangiocarcinoma.org/get-involved-2/volunteer-program/
Do you want to make a difference in your community like Carl Scheitrum? Visit All For Good for local volunteer opportunities.
Post written by Marlena Militana.
Share this post