Illinois Teen Brings Educational Materials to Kids Struggling During Pandemic
Meet Daily Point of Light Award honoree Samantha. Read Samantha's story and nominate an outstanding volunteer or family as a Point of Light.
When the COVID-19 pandemic led to school going online and many previous commitments being cancelled, Samantha Feinberg found herself with a lot more free time to spend. Not content with using that time to simply relax and hang out, as many other teenagers may have done, the 16-year-old Deerfield, Ill.-native wanted instead to do something positive for youth related to her passion for education. After brainstorming ways to help with her friend, Samantha helped cofound their own nonprofit, Balance Boxes, in March.
Balance Boxes provide students in low-income communities with a 'balance' of both educational and enjoyable materials. Students are given boxes filled with snacks, books, games, toys, and information on how to register for free one-to-one virtual tutoring. Through the power of social media, Samantha was able to help encourage other teens to start chapters of Balance Boxes for their own communities. So far, there are over 40 chapters representing over 25 countries. In the short time since its inception, the nonprofit has delivered over 3,000 boxes, amassed over 150 youth volunteers, raised over $104,000, and partnered with over 100 companies.
Describe your volunteer role with Balance Boxes.
Balances Boxes is a youth-led nonprofit. It was started during the start of the coronavirus in March by me and my friend in Illinois. We provide underserved youth in kindergarten through fifth grade with books, games, toys, snacks, and free virtual tutoring services. During the start of the summer, we started to expand. We are currently up to over 40 chapters representing over 25 countries across the globe, and we are on six continents. We have provided over 3,000 kids with boxes over the past six months. We have partnered with over 100 companies and they have donated items for the kids' boxes.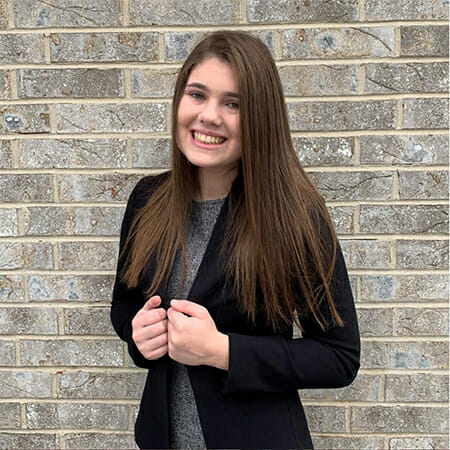 How exactly do Balance Boxes help the kids they're being given to?
All the kids who we work with are on free and/or reduced lunch programs in a low-income area or are in need of some extra support, [such as] if they're in foster care or use the food pantry. All our boxes give the families a meal and a snack for the kids, as many of the families don't have access to food regularly. Most kids on this program rely on school meals, and with school being online, that's problematic. We also put books in all of our boxes, because a lot of kids desire books to read and with libraries being shut down, this was a great way to get them educational material. Then we put in free virtual tutoring services as many of the families that we work with can't afford one-to-one tutors and the parents are working, so they can't dedicate a lot of time to work on math or English with their children. We work with a third-party service that provides the kids one-to-one tutoring every week. Then we throw in some games and toys for the kids to have a more fun aspect to the box, so we focus on both educational and enjoyable activities.
Why do you think you've been able to mobilize so many other young volunteers? Why is this important to them?
I think the kids we're working with realize that they're fortunate, so they want to help. Seeing all the success our organization has had and the impacts it's had on the families, that motivated many people to want to get involved. We've had an influx of people coming in once they hear about all the new chapters. Once you hear about all the different places we represent, all these people want to get involved and be a part of the organization. We have social times, we talk, we do work. It's just a great community of a diverse group of youth.
When you first started this nonprofit, did you ever imagine it would grow to be so big?
No. Our original goal was to make 50 boxes by the end of the summer, but by the end of the summer we had already delivered 600 boxes and had expanded to 20 states, so it was much different from what we were expecting. We changed our goal to keep this ongoing past COVID. We have no plans to stop.
What are your other goals for Balance Box?
My goal is to get in a couple more countries by the start of 2021, and I hope to get all 50 states covered by 2022. Our goal is to get about 6,000 boxes out during these next couple months. Our hopes are also to start in the Illinois area a field trip program to take the kids to museums, once the virus is over and it's safe for outings.
What's been the most rewarding part of your work?
My most rewarding part is definitely going to the schools. We haven't been able to see a lot of the children due to online learning, but at one of the schools we were able to see the kids. It was outside. They were at their local recreation center. The kids were walking with their parents to pick up their school supplies and they were walking home with giant boxes of items, probably about the size of the kindergarteners, so that was really fun to see.
Why do you think it's important for others to give back?
I think it's important to always give back to those who are in need if you have the ability to. Especially with such a terrible time going on with the virus, it's always great to just help those around you if you are able.
What do you want people to learn from your story?
I would want people to know that they can take anything they're passionate about and bring it into a way to help others. I care deeply about education and I was able to make that into a mission. Other people may care about sports, dance, an array of many other topics, and you can make that into a mission to help other people.
Do you want to make a difference in your community like Samantha? Find local volunteer opportunities.
Share this post