Impacting the Next Generation and Leading a Life of Service Through Community Involvement
Meet Daily Point of Light Award honoree Debbie St. Onge. Read her story and nominate an outstanding volunteer or family as a Daily Point of Light.
Points of Light stands on the principle that everyone can get civically engaged in some way. Some take action by volunteering a few times a year at a food bank. Others might hold donation drives every month. And then there are those who have devoted their lives to volunteering with others. 
Debbie St. Onge is an inspirational leader in Poughkeepsie and Hyde Park, New York. The 57-year-old resident works with populations and causes so varied, there are few initiatives she doesn't have her hands in! Read Debbie's story, get her advice for aspiring volunteers, and learn the secret to what keeps her going. 
Describe your volunteer roles.
I'm a coach with Girls On the Run, a nonprofit that runs programs to inspire girl empowerment by building confidence, kindness and decision-making skills for girls in third through eighth grades. As a coach, I enjoy encouraging the girls. I volunteer with Compassionate Animal Rescue of Dutchess County to foster dogs, walk dogs, help with marketing and community outreach, and help craft and build whatever is needed. For Hyde Park Recreation, I serve as the commissioner, so my role is to guide improvements at our parks and help at events. During local road races, I help hand out water, popsicles and other refreshments. Our poster says, "High Fives, Hugs, and H2O," and I help organize the water stop teams.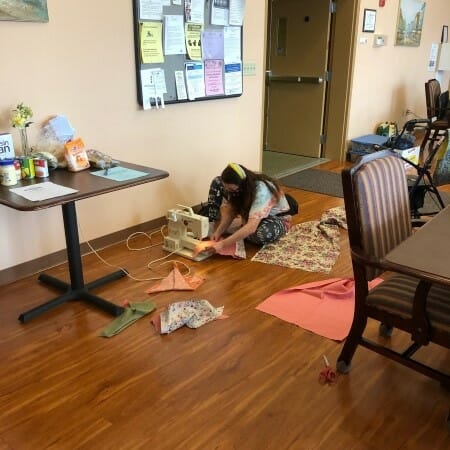 During eWeek, I talk with kids about being an engineer at IBM and do hands-on activities with them. I'm a troop leader, silver/gold mentor and events coordinator in Scouts as well.  
At multiple local schools I've run a Chess Club since 1997, and I help with other programs like Garden Club, Slime Day, Bus Driver Breakfast and others. At Dutchess Outreach, I run programs that get kids, workplaces and seniors involved in collecting, cooking and serving food. I also assist with their annual coat drive and do community outreach to inform and encourage people to volunteer. 
Wow, that is a lot of volunteering! What most inspires you?
I'm most inspired by seeing the positive change that I'm able to be a part of. I love helping to create beautiful moments and inspiring others to join in. I want to be a catalyst for good things. I want to motivate people to share their talents and feel good about what they have done. 
What's been the most rewarding part of your work? 
I most enjoy volunteer activities that allow me to work with kids and their families. I especially love opportunities where I can bring joy and teach them new things. I'm always trying to bring more people into volunteering and foster a love for it, hoping to create lifelong volunteers.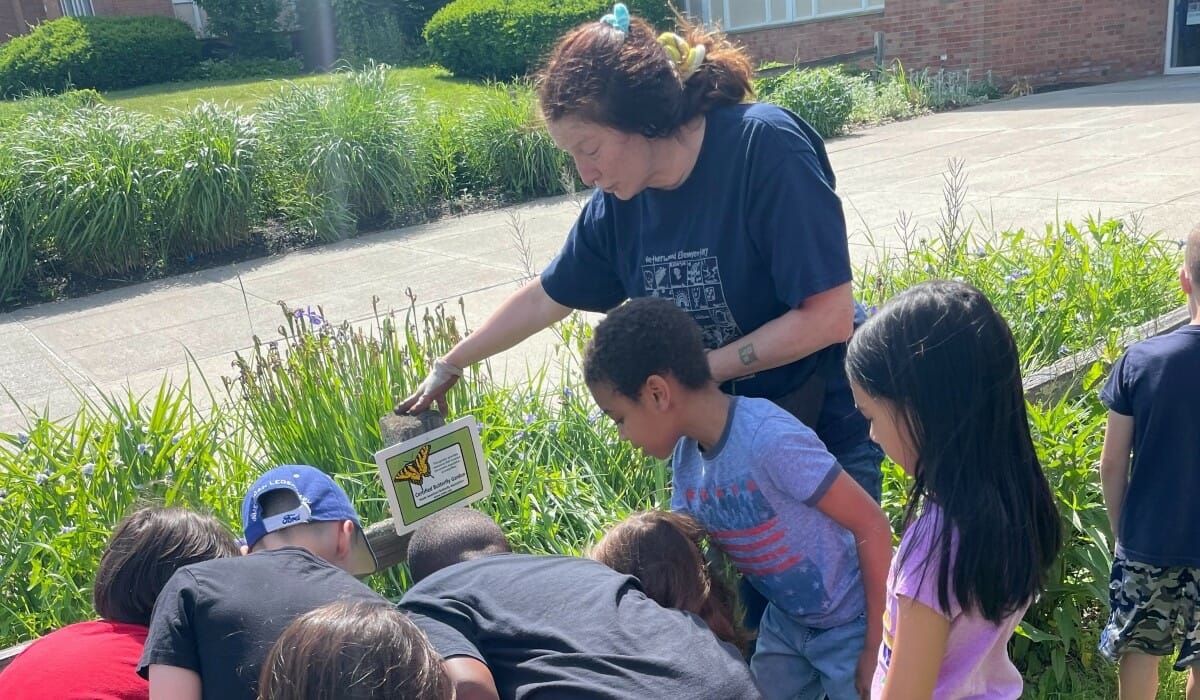 Why do you think it's important for others to volunteer?
So much of the goodness that happens in our world is because of volunteers. We need people to care. When you care, you can then take the time to put your energies into positive change. Through your caring, concerted efforts, you then become part of creating a better society. 
What do you want people to learn from your story?
It doesn't have to be perfect to be awesome. With so much of what I do, there's someone else who could do it better. But I make it happen because I care, and you can too, by simply taking action instead of striving for perfection. 
Do you want to make a difference in your community like Debbie? Find local volunteer opportunities. 
Share this post