Fostering Comfort, Community and Joy With the Power of Music
Meet Daily Point of Light Award honoree Joseph Kayne. Read his story, and nominate an outstanding volunteer or family as a Daily Point of Light.
Joseph Kayne is a rising senior at Indian Hill High School in Cincinnati and has already figured out how to combine his passion with his volunteer efforts. Joseph founded The Power of Music ("POM"), a nonprofit organization that seeks to enrich the lives of people who are isolated or detached from the broader community – people seeking shelter, receiving medical care and residing in nursing facilities – by giving them the warmth and togetherness of live music.  
Joseph has volunteered hundreds of hours bringing POM to life through facilitating live performances and is leading and inspiring others to join him in alleviating the harmful effects of social isolationism. He's a powerful example for his generation and beyond, displaying just how far-reaching the impact of young people can be. 
Describe your volunteer role with The Power of Music and where your idea originated.
I founded The Power of Music (POM), three years ago in order to enrich the lives of people living in conditions where they may be socially isolated. The idea for POM came from years of caring for and interacting with my grandmother, Frances Rodriguez-Cabral, a 91-year-old living testament to the power of music. She was a professional singer and musician, and not only taught me music but later showed me how much joy I could bring her through singing music with her via FaceTime calls.  
POM has already attracted over 40 vocalists who have performed for hundreds of people who might benefit from more social interaction and warmth. We generally get in touch with leaders of organizations like nursing homes, mental health clinics, Ronald McDonald Houses and the like, we organize a date and time to come perform, and then we practice. POM also raises and donates money to the organizations that we visit.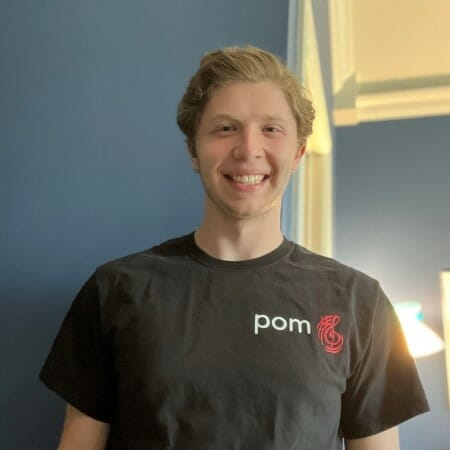 What kind of music do you generally perform?
It changes based on the season. For instance, we did caroling for the holidays, and we do light, joyful tunes in the spring. It's mostly uplifting, contemporary music, with an occasional showtune thrown in. 
I sing, and most of our performers mainly sing, because that's what is easiest to do in any space – minimal setup. We also have some guitarists and pianists. 
What inspires you to volunteer?
What inspires me is the impact I know I can have on a personal level with people at these organizations. Interaction is vital, but music is particularly special. Even for those who aren't performers, studies show that music can have a positive impact on their physical and mental health. "Where words fail, music speaks" is POM's driving principle. 
What's been the most rewarding part of your work? 
There are so many moments that stand out. Once, at a nursing home, an elderly woman stood up and started dancing and told us it was the best time she'd ever had in the nursing home! 
Recently, we went to a center for folks with developmental disabilities, and while a lot of these people were smiling and clapping, we later heard from a staff member that one of the residents looked the happiest she'd ever seen her.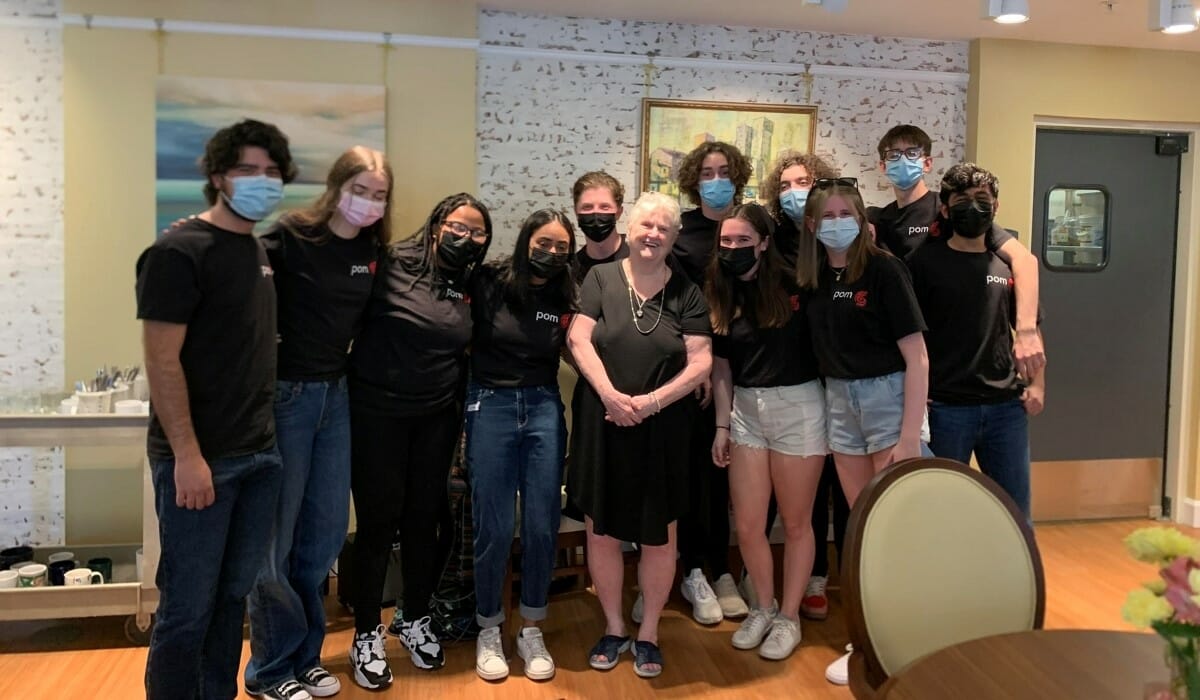 What have you learned through your experiences as a volunteer?
COVID-19 really showed us all a lot about social isolation. And just like I've done via FaceTime with my grandmother, we were fortunate to have digital methods to keep bringing people music. In fact, POM performed for people virtually by putting video recordings together they could then broadcast at their facilities. 
I've been doing music and theatre all my life and three years ago, I never would have thought this would be a thing that people do. But combining volunteer opportunities with your existing passions is a great way to get engaged. People underestimate the impact they can have by doing what they already do.  
How can others get involved? 
Check out our website and Instagram for upcoming events and announcements or to get involved. We're looking forward to scheduling more opportunities in our area, and we're currently working to form new chapters at schools and organizations throughout the country. 
Do you want to make a difference in your community like Joseph? Find local volunteer opportunities. 
Share this post
---