Indian-American Teens Volunteer for Global Changes in Sanitation for Impoverished Communities
Meet Daily Point of Light Award honorees Simran Bhargava and Malika Rawal. Read their story and nominate an outstanding volunteer or family as a Daily Point of Light.
As longtime family friends, Simran Bhargava and Malika Rawal's friendship is a bond formed over their shared Indian heritage. Making trips back to their family's hometowns in India, the two Charlotte, North Carolina teens discovered the lack of sanitation within impoverished communities and an increased risk of disease transmission.
Simran and Malika formed HelpHygiene Foundation in 2016, offering resources and education to improve hygiene and decrease the transmission of noxious disease. Raising funds to purchase sanitizers, toiletries, bedding, water pumps and gently used shoes, 16-year-old Simran and 18-year-old Malika are helping to safeguard health in impoverished communities worldwide.
What inspires you to volunteer?
Malika: I live in America and I speak English. I'd felt like I'd lost touch with my Indian side and culture. By volunteering and giving back, I am able to connect with people who need help in India and globally.
Simran: I am inspired to volunteer because of the reactions we receive from donation recipients. When we go to a shelter in the U.S., or travel to India, the individuals we are giving to are so happy for things that we take for granted. These reactions inspire me to keep on volunteering and motivate me to help even more people.
Tell me more about how your volunteerism is tied to your roots.
Simran: As Indian-Americans and the first generation in our families to grow up in the U.S., there's a distinct difference in how we grew up compared to our parents. We are connecting to our roots through HelpHygiene Foundation by reaching back and helping others in need.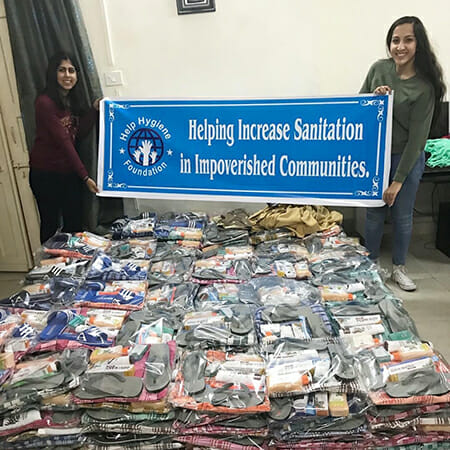 Describe your role with HelpHygiene Foundation.
Simran: A co-founders, we recruit other volunteers for our organization, we have about 60 members worldwide across North Carolina, India and also offer help in Africa through a partnership. We help our foundation members hold their own hygiene drives in their neighborhoods so our mission can be extended beyond our reach. We also fundraise, host events, and write grants to help support our organization financially.
Share one personal story with me from your volunteerism.
Simran: We traveled to India two years ago to personally hand out donations. We provided toiletries, shoes and floor mats to an Indian school because the school couldn't even afford tables, desks or chairs. While I visited with the children, children who are our age, I realized the vast differences between my school and what they have. For me, that experience truly revealed the impact our organization is making.
Malika: I was contacted by a Hurricane Florence survivor for toiletries. She took four buses and a train ride so she could get the toiletries that day. That just showed her desperation and the circumstances she was dealing with. This woman had lost all of her belongings, and she was so grateful for what we could give her.
What's one way you hope to inspire others in your service?
Malika: Anyone can be a changemaker. Do something that you care about and something that keeps you present and facing challenges that you see in the world. This cause hits home for us, and that's why we've continued doing it for so long.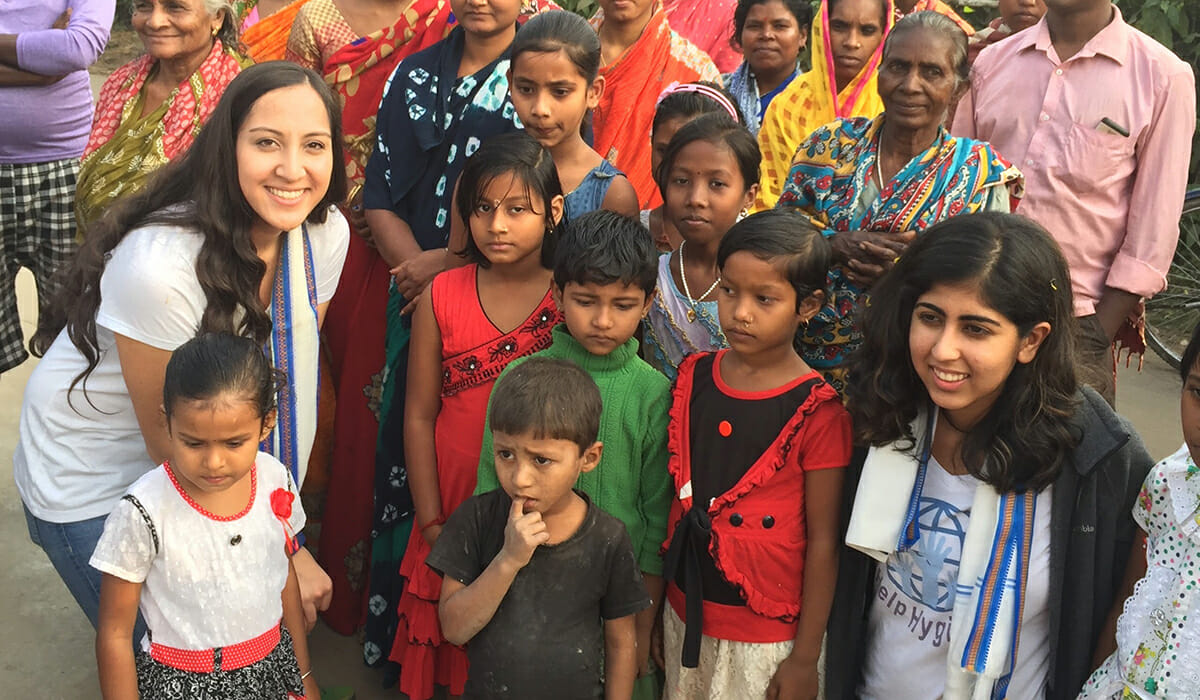 What's been the most rewarding part of your service?
Simran: My mom recently traveled to India for the foundation and donated items to the village she grew up in. Our organization has grown so much, and it's so rewarding that we're able to go back directly to where my family came from and give back.
In one word, what does volunteering mean to you?
Malika: Grounding.
Simran: Gratitude.
How can readers help?
Please visit our website and HelpHygiene's Youtube channel for more information about how you can help.
Do you want to make a difference in your community like Simran Bhargava & Malika Rawal? Find local volunteer opportunities.
Share this post