Inspired by Great-Grandfather's Memory Loss, Teen's "Rememoirs" Volunteerism Helps Seniors
Meet Daily Point of Light Award honoree Siddharth Satish. Read his story and nominate an outstanding volunteer or family as a Daily Point of Light.
In his nineties and suffering from Alzheimer's disease, Siddharth Satish's adopted great-grandfather, "Thatha", struggles to remember specifics of the day, but the two have bonded over stories of his childhood. Revisiting scenes from Thatha's past to build more short-term memory, Siddharth realized he held the key to a better life for many seniors.
Launching Rememoirs in 2019, Siddharth is dedicated to improving the lives of elderly who are suffering from diseases like Alzheimer's and dementia. The 16-year-old West Windsor, New Jersey student has connected with more than 50,000 individuals across more than 100 countries as he spreads his message of memory building and creates positive bonds between youth and seniors.
 What inspires you to volunteer?
I'm inspired to fix the problems I see around me. I strongly believe necessity is the mother of invention, and that is what drives my volunteerism.
Describe your volunteerism with Rememoirs.
As founder and CEO, I form partnerships with organizations like African Union Watch, expand our service through chapters across the globe and recruit volunteers. Our nearly 2,000 student volunteers help seniors through initiatives including building memory boxes, letter writing and video calling. Using memories like pictures, lockets, books and more, we hope to elicit emotions and bring back memories for seniors about events that happened long ago. Lastly, I work on fundraising through grants and raise awareness about our service publicly, including recently at several UN events.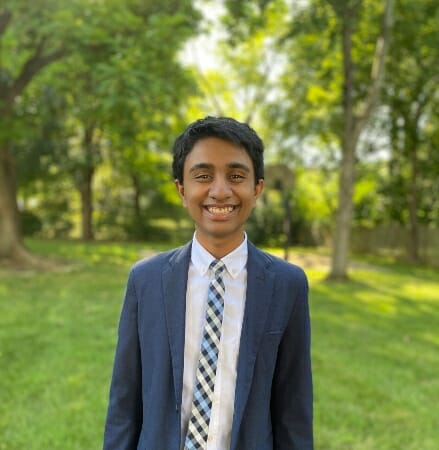 Share one personal story with me from your volunteerism.
In order to help build diversity in medicine, we created our Young Women in Medicine initiative. We recently had an opportunity to provide content to an African community, and it was the first time this content would be condoned by the community due to historic suppression. Essentially, we've crossed the rubicon by pioneering this medicine program. That experience gave me clarity on how you can change boundaries through volunteerism.
 Why do you think it's important for others to give back?
We all live off of what people have given before. Building upon that foundation of service through continued volunteerism is an important force to have in our lives.
What's been the most rewarding part of your service?
It's rewarding to reach more youth and expand their perspectives of the world. We are creating an intergenerational partnership between youth and the elderly for a common goal.
 What does Thatha say about your volunteerism?
Growing up, he didn't have much family around him and he thought he'd live his life unknown, but now through my volunteerism, he's received international recognition. He doesn't say too much, but I know he feels very proud of the accomplishment.
 In one word, what does volunteering mean to you?
Empathy.
 When you're not busy with school or volunteering, what do you do for fun?
I love debate. That's my favorite extracurricular activity.
 How can readers help?
Please visit our website for more information.
Do you want to make a difference in your community like Siddharth Satish? Find local volunteer opportunities.
Share this post