College Grad's Red Cross Service Keeps Volunteers Engaged During COVID-19 Pandemic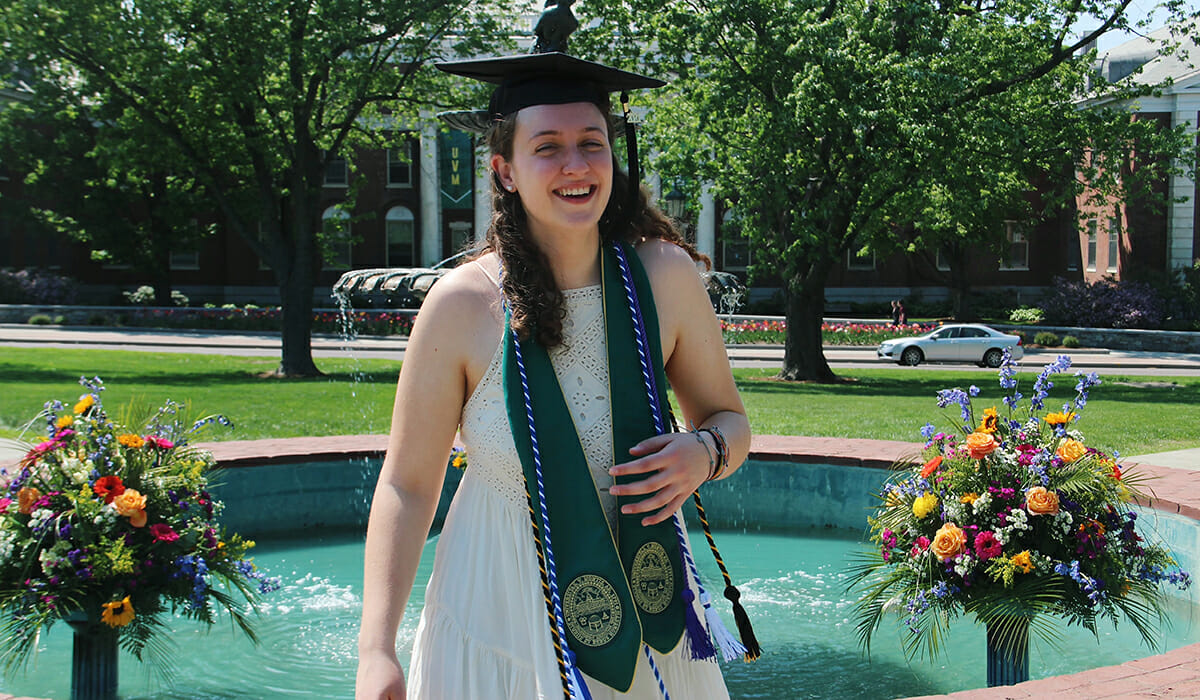 Meet Daily Point of Light Award honoree Allison Carey. Read her story and nominate an outstanding volunteer or family as a Daily Point of Light.
A recent college graduate, Allison Carey has the world at her fingertips. It's those steady hands and her consistent service that helped to power volunteerism for the American Red Cross of Northern New England during the COVID-19 pandemic.
Starting as a volunteer for the Red Cross in summer 2019 while still a college student, 22-year-old Allison became an integral part of the organization's mission during the pandemic by supporting blood drives and engaging volunteers. Recognized for her reliable and compassionate volunteerism, the Burlington, Vermont resident is working behind the scenes to positively contribute to her community.
What inspires you to volunteer?
I'm inspired to volunteer because I've seen firsthand the impact the Red Cross makes. From donating blood to working behind the scenes, there are always opportunities to help out with the organization.
Describe your volunteerism with the Red Cross.
As a volunteer, I support programs including:
Blood Services: I help to ensure volunteers are scheduled for upcoming blood drives, where life-saving units of blood are collected.
Volunteer Services: During the pandemic, I helped to virtually engage volunteers by recruiting and serving as a point of contact.

Recognized for her reliable and compassionate volunteerism, the recent college graduate is working behind the scenes to positively contribute to her community./ Courtesy Allison Carey
Share one personal story with me from your volunteerism.
By recruiting new volunteers, I could see on paper the impact I was making through service. Behind the scenes I was helping other volunteers, and it was very fulfilling to see the sheer volume of their contributions.
Why do you think it's important for others to give back?
Life is a "you give some, you get some" situation. It's important to volunteer because throughout your life, you may be helped by volunteers without even realizing. For me personally, when I've participated in blood drives, I know the Red Cross has helped me.
You're recognized for being a reliable and compassionate volunteer. What does that mean to you?
It makes me very appreciative. Sometimes, you only receive appreciation for the work you submit. It's nice to know that someone appreciates your personality and how you contribute.
What do you want people to learn from your story?
You can be as involved or uninvolved as you want when volunteering. Organizations like the Red Cross are really appreciative of the time you are able to dedicate to service, whether it's a little or almost full-time. Even volunteer the smallest amount, and you'll make a difference.
In one word, what does volunteering mean to you?
Fulfillment.
How can readers help?
Please visit the Red Cross website for more information about how you can help.
Do you want to make a difference in your community like Allison Carey? Find local volunteer opportunities.
Share this post