Inspired by Her Grandmother's Message of Generational Excellence, Maryland Woman Serves Community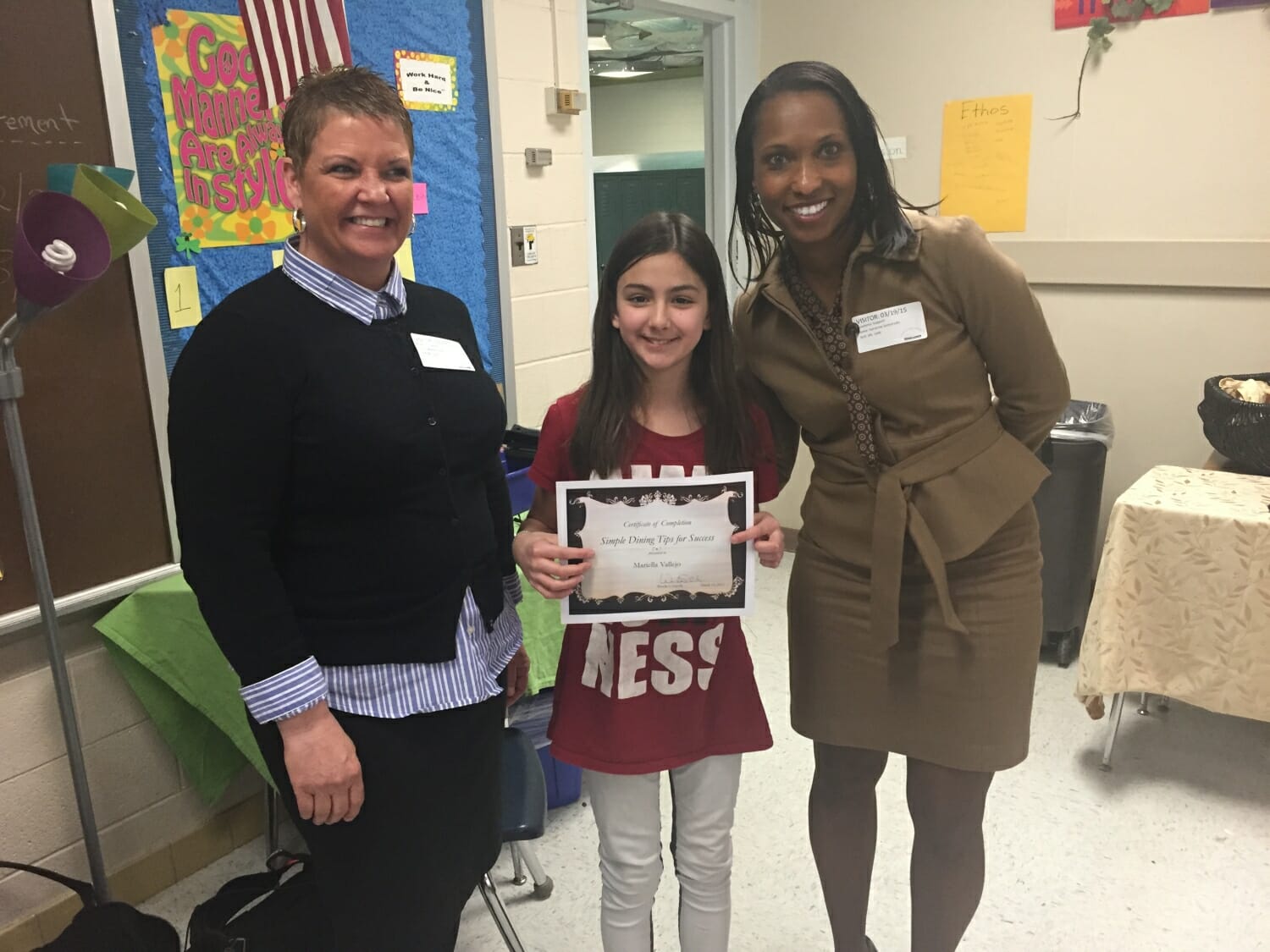 It was at the tender age of 10-years-old, according to Adrienne Somerville, that between drinking tea and playing jacks, her grandmother taught her the importance of greatness. It was a turning point, Adrienne says, in understanding what traits and skills she wanted to emulate in her life. As her grandmother, Carolyn E. Parker taught her, 'You are great. And greatness can never be contained.'
Launching the Carolyn E. Parker Foundation in 2013, Adrienne says she had achieved the traditional idea of success within her career and life, but realized she could offer more to her community. Evaluating her community needs, the 46-year-old Hughesville, Maryland resident says there were many holes that needed to be filled, and she realized she could make a difference in many lives instead of narrowing her focus. Adrienne has worked to help the homeless, vulnerable girls and boys, women and their careers, and the cause perhaps closest to her heart: Alzheimer's research, the disease which took her beloved grandmother.
Tapping into her own retirement savings to establish the foundation, fundraising over $13,000 thus far, and helping hundreds in the community, Adrienne, who is a supervisory logistics manager for the Navy's Commander Fleet Readiness in addition to her volunteerism, has becoming a servant leader to help many in her community, and is today's Daily Point of Light award honoree. Points of Light spoke to Adrienne to learn more about her work with the Carolyn E. Parker Foundation.
Tell us about the namesake for your foundation, Carolyn E. Parker.
(Laughs). She was mentorship before mentoring was a thing. She would have been my mentor. The summer I spent with her as a 10-year-old in Norfolk, Virginia, we had many quiet, valuable conversations. She would tell me, 'Remember, you are great. And remember that greatness can never be contained.' Even today, I'll tell people, you'll run into different situations, but remember, you're better than that, because you're great. And greatness can never be contained. We lost my grandma too soon to Alzheimer's. As part of our foundation's work, I've been able to help with research. Back when she was fighting the disease, some of us were in denial and some of us just thought it was normal for her age. Since then, I've been able to donate quite a bit of money to Alzheimer's research.
What inspires you to volunteer?
I've always been a volunteer, even at work for different tasks. My grandmother taught me early on what you do for yourself, you must do for others. If she bought one pair of socks, she bought two pairs because she knew it was a matter of time before someone else would need them. I've gotten through some of the toughest times in my life by focusing on others.
Describe your volunteer role with the Carolyn E. Parker Foundation:
As president, I am making contacts with other community leaders, school officials, women groups and others about events and requirements in the community. We are continuously working to find the void in our community and see how the foundation can be leveraged to fill in those voids.
Talk to me about some of your foundation's projects.
Project Warm: We've donated blankets and backpacks to over 200 homeless individuals starting in our immediate local community, all the way to the streets of Washington D.C., including in front of the White House.
Project Cinderella: We have given out more than 500 dresses that serve as a symbol of the success of young girls, reminding them they are beautiful inside and out.
Men Make a Difference: We've reached over 125 boys across local high schools to talk about mentorship, respect for authority, respect for women, goals, and academic excellence.
Dining Like Divas: An event where an etiquette professional speaks with our young girls about protocol.
Meditation in Stillness: A program all about self-restraint and self-control.
Self-defense courses
'Legacy Leadership' and 'Generational Excellence' are two themes you've discussed with me. How can you inspire others to grow into this kind of leadership, particularly children?
My advice to a young person is, first: Understand that there's no waste or missed opportunities in the world. You have a gift, even if you haven't identified what that gift is just yet. You go from good to great in this world by multiplying your gift and then sharing it with others. When you share your gift, the people you share it with will also be inclined to give back. In this way, for generations to come, the goodness you have and greatness you share will be replicated.
What's your message to adults who have the time to give back?
Look within your community to see where some of the gaps are. Where can you get involved? Even if it's not a long-term commitment. Maybe just help out at your local school, or food pantry, or even just participate in a walk. When you learn what's going on in your community, and you find out where you can best lend a hand to support.
You have a full-time job that you travel for, in addition to running this foundation. How do you do it all?
Be committed and have sustainable energy. Anyone who knows me knows I could get 3 hours of sleep, but you'd never know it. When it's in your heart and in your core, you find the energy and the time to do it. That's been my commitment. I don't disappoint and I rise to any calling.
What future events do you have coming up that you're excited about?
We are hosting a women's expo this March in recognition of Women's History Month. It'll be an a "living room casual" conversation centered around relationships, career, health, goals and aspirations. Our goal: to lift each other up! Please check our website for more information: https://carolyneparkerfoundation.org.
Do you want to make a difference in your community like Adrienne Somerville? Visit All For Good for local volunteer opportunities.
Post written by Marlena Militana.
Share this post