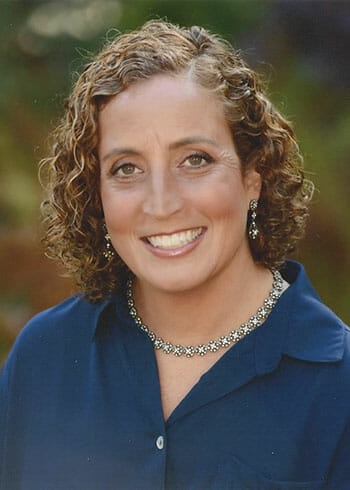 After graduating from the University of Pennsylvania in 1993, Jackie Einstein Astrof began her career as a healthcare administrator in New York City and earned her MBA. Astrof worked in the nonprofit sector during the nationwide financial crisis of the late 2000s, and saw the serious impact it had on nonprofit fundraising and the resultant need for nonprofits to undertake strategic re-assessments.
Astrof had long been active as a community volunteer, and in 2010, she began researching the idea of bringing alumni from Penn, her alma mater, together to provide volunteer assistance to nonprofits. The result was PennPAC ("PAC" stands for "Pro bono Alumni Consulting"), a 501 (c) 3 organization that Astrof launched in 2011 with the help of eight core volunteers. Since PennPAC was founded, hundreds of Penn alumni have provided more than $2.5 million in pro bono consulting to 40+ different nonprofits—especially organizations assisting underserved communities and children.
After beginning in New York City, where Astrof lives, PennPAC expanded to serve the Philadelphia area, and Astrof hopes to expand to new cities. PennPAC volunteers, ranging from recent graduates to retirees, typically work on team-based projects for three to five hours per week for eight to 10 weeks. To date, PennPAC volunteers have spent more than 15,000 hours working on these pro bono strategic consulting engagements. PennPAC also hosts one-night, high-impact events for volunteers with less time but just as much enthusiasm to help nonprofits thrive.
"We are able to utilize fantastic resources—the intellectual capital and professional skills of Penn alumni—and put them to great use in a way that's manageable with the other things in our volunteers' lives," says Astrof.
PennPAC volunteer consultants have provided nonprofits with assistance in areas ranging from market research and branding to income analysis and social media strategies.
A key success for PennPAC was its project to assist BSCAH, the Bed-Stuy Campaign Against Hunger in New York City. By producing an updated set of marketing materials for the nonprofit, PennPAC helped improve BSCAH's fundraising by 44 percent in the year following the engagement. PennPAC also completed a "replication analysis" for Children of Promise, a Brooklyn-based organization that helps the children of incarcerated parents break the cycle of intergenerational involvement in the criminal justice system. The analysis helped Children of Promise properly plan for a second site to expand this successful nonprofit's services to a second location in another high-risk NYC neighborhood.
PennPAC has also provided important and effective assistance to New York's The LAMP (Learning About Multimedia Project), a nonprofit that works to provide media literacy to underserved teens through educational programs. Recommendations made by the PennPAC team resulted in a 34 percent increase in revenue in the year following the project.
Astrof says her inspiration to serve the community comes from her family.
"From the time I was very young, volunteerism was emphasized in my family," says Astrof. "Both my parents are educators and both are consistently active in community service."
Astrof, who is a mother of two, estimates that she works 25 hours a week for PennPAC—though she put in many more hours when she started the organization.
"I'm proud of what we've been able to do for these organizations that help so many in the community," says Astrof. "And it's great to see how much room PennPAC has to grow. What we've done so far has been with very little marketing of ourselves. I know that with additional resources to expand our capacity, there's a lot more we can do to help nonprofits thrive."
Share this post