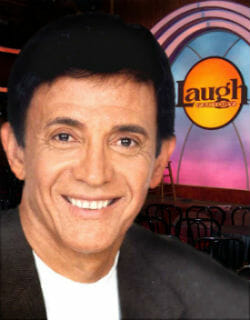 Meet Daily Point of Light Award honoree Jamie Masada. Read his story and nominate an outstanding volunteer or organization as a Point of Light.
Jamie Masada was only 14 when he emigrated from Iran in the 1970s with hardly anything. But, channeling the American spirit, he was determined to succeed.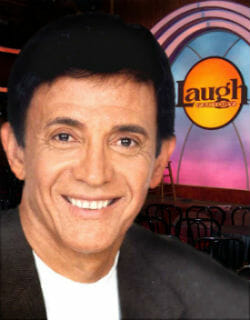 Jamie Masada
He worked odd jobs in Hollywood and performed stand-up comedy at different Los Angeles clubs. Despite cultural and language barriers, Masada soon made friends with such comedy legends as Richard Pryor, David Letterman and Redd Foxx.
In 1979, Masada founded the Laugh Factory, a chain of comedy clubs that has come to host some of the world's most famous comics. Wanting to give back to a community that had given him so much, in the mid-1980s Masada created the Laugh Factory Comedy Camp, a mentoring program that gives underprivileged kids in Los Angeles the chance to spend summer weekends working on their own comedy routines.
The camp enlists help from Masada's comedian friends – including Tim Allen, Dave Chappelle and Dane Cook – to serve as mentors. Original mentors included Joan Rivers, Rodney Dangerfield and Richard Pryor.
"Richard Pryor helped for 14 years," says Masada of the comedic superstar, who himself climbed out of poverty. "He came because he identified with these kids. They're from a world he was very familiar with and he wanted to help show them a way out."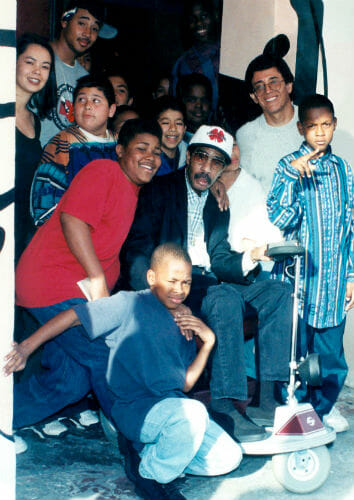 Richard Pryor, center, joins Jamie Masada, upper right, and kids from Masada's comedy camp.
During the camp – which has hosted 1,000 children over the years – students learn valuable life skills and, most importantly, confidence to help them build better lives for themselves.
"It's important to express yourself," Masada says. "We put kids in the right direction. All they need is someone to be there for them. … Because many of the mentors came from similar situations, the children find it easy to relate to them."
His own message to kids – whether at the camp or when he is invited to speak at schools in low-income neighborhoods – is sincere: "You can be anything you want to be. Look at what I achieved."
In addition to Masada's work with the camp, he sponsors a national radiothon every July and has an annual contest, the Funniest Person in the World, to benefit the Bob Hope USO and wounded soldiers.
"We try to bring peace to the world through laughter," Masada says, "because laughter is such an international language."
Share this post