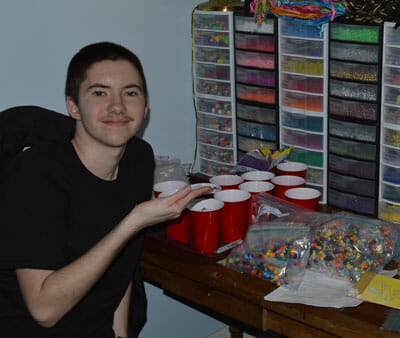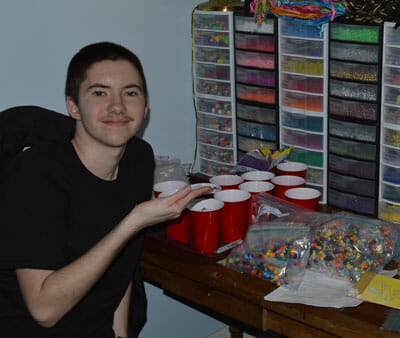 Going through a medical journey of any kind can be physically taxing, but also emotionally taxing. Chris Carswell of Brunswick, GA has spent much of his life in and out of hospitals, undergoing intense treatments and even had three consecutive brain surgeries this past February. But rather than allowing his illness to consume him, Chris has become an agent and catalyst for positive change.
At age 13, Chris started 1 Boy 4 Change to motivate kids and adults to believe they can truly make a difference in the world. The mission of 1 Boy 4 Change is to revolutionize the way we see ourselves, our community and our world by "paying it forward."
1 Boy 4 Change has initiated projects to help fulfil this mission. Chris started The Warrior Beads Program. Through the Warrior Bead program the participant will tell their story using colorful beads as meaningful symbols of courage that commemorate milestones they have achieved along their unique treatment path. The program helps to decrease illness-related distress, increase the use of positive coping strategies and helps participants find meaning in illness.
Chris has also partnered with We Ride To Provide to provide K9 First Aid Kits to Police K9 Handlers. Each kit costs $85.00 and provides the Police K9 Handler with the proper first aid tools for their canine companions.
Now 16 and still working to overcome his health setbacks, Chris serves as a reminder that you can always help others no matter what you are going through.
Do you know someone like Chris helping others despite a difficult situation? Nominate them for a Daily Point of Light Award today!
Share this post