Nicholas Christopher Metropulos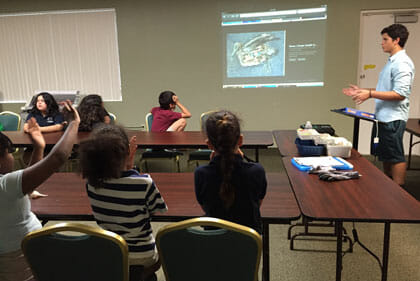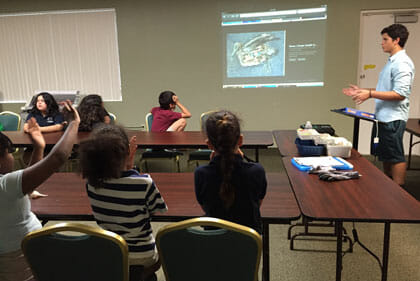 While a typical 16 year-old may be practicing for a driver's license or studying for a test, Nicholas Christopher Metropulos is transforming his community. This young citizen of the earth is tackling the issue of environmental education, an issue rarely discussed in schools, by sharing his knowledge of marine science and conservation with those less fortunate. Metropulos, a Boca Raton, FL native is embarking on a change that will not only help those in need now, but also shape the future environment around him.
At just 16 years-old, Metropulos is the CEO of Fish for Families in Need (F4FN) http://www.f4fn.com/ . F4FN uses the sport of fishing as a guide to educate socio-economically disadvantaged children about the importance of conservation and securing fish populations for the future.
Metropulos has taught over 70 courses where he has combined the art of fishing and academic information, educating children on marine science and conservation. F4FN teaches proper and responsible angling and fishing practices that will reduce harm to marine ecosystems and ensure the survival of fish stocks.
Metropulos not only engages the minds of these children, but also plays a role in nourishing their bodies. By partnering with local fishing tournaments, Metropulos has already fed over 200 patrons by collecting and cleaning already caught fish and donating them to local soup kitchens.

When Metropulos is not lending his time to help feed or teach those in need, he's attending St. Andrews School. Metropulos is preparing for college with hopes of a career in engineering. While environmental education may not be on the forefront of today's society, the efforts of Metropulos and F4FN assures us that the future is in good hands.
Share this post