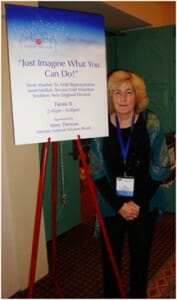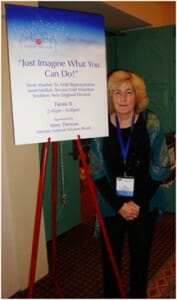 Janet Mellon's sense of urgency and drive to succeed extends far beyond her official Monday through Friday, nine to five work schedule. When called by the local fire or police departments, churches or the Travel Centers of America Truck Stop, Janet responds off the clock to assist fire victims as well as homeless and stranded individuals. Much of Janet's time away from her role as Southington's Community Service Director is spent continuing her humanitarian efforts in far-away places with The Salvation Army's Emergency Disaster Services Program. Among her most memorable volunteer efforts was her two-week stay in the pit of Ground Zero in September of 2001 where she provided food, water and supplies to rescue workers. In 2004, Janet traveled to Pensacola, Florida to live, eat and sleep in a homeless shelter while assisting hurricane victims in a section of the city that was without power for two weeks. She also traveled to Biloxi, Mississippi in 2005 to provide necessities and intake counseling to displaced victims of Hurricane Katrina. Janet has driven a Salvation Army EDS canteen to Wilkes-Barre Pennsylvania to prepare and serve meals to flood victims in 2006 and she also traveled to Lexington, Kentucky for three days that same year to provide meals and support to investigators and family members following a commuter jet crash that killed 49 passengers.
Janet is known as a great collaborator of community service groups. She serves as a bridge between need and resource and coordinates service delivery with many local agencies. Amongst her efforts, Janet works to raise money each year for Salvation Army Senior's Camp. She raises funds for the tuition for 30 – 40 senior citizens to enjoy a summer week at Camp CONNRI Lodge in Ashford, Connecticut. She also works with the American Legion Auxiliary which funds the tuition for 30 local kids who attend a one week session at Camp CONNRI.
Salvation Army Field Representative Irene Mosher said, "Janet Mellon works tirelessly to better the lives of the people in her community who find themselves facing difficult circumstances with no regard for what brought them to this point in their lives. Janet's passion to be of service to her community has been an inspiration to me and countless others. She is valued volunteer and advocate for The Salvation Army and its mission."
Share this post