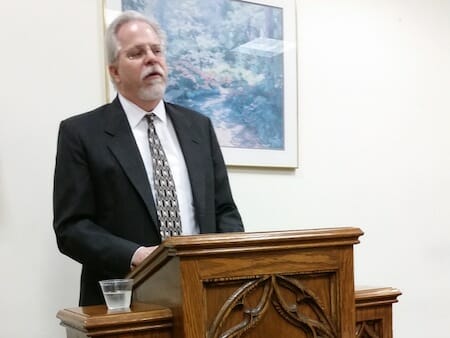 Meet Daily Point of Light Award honoree John Ketner. Read his story and nominate someone you know as a Point of Light.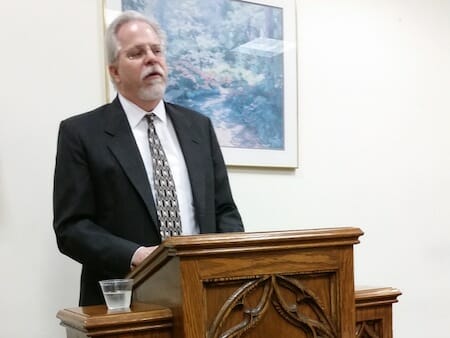 State Street employee John Ketner uses his process management skills to help Boston-area nonprofits.
From his experience supporting the arts community – as co-founder of an arts magazine and a board member of an arts networking organization – John Ketner understands the gap between a nonprofit's vision and what it has the capacity to do.
That space is where Ketner does his best work.
A business process expert who supports a global financial markets trading desk, Ketner helps Boston-area nonprofits shore up their internal systems and infrastructure so they can expand their reach.
By using his skills as a pro bono volunteer, along with other employees at State Street Corporation, Ketner has helped many nonprofits, addressing various community needs, including housing and homelessness prevention; inner-city development programs; and services for immigrants and youth.
Ketner's pro bono projects have ranged from accounts receivable improvements and website redesign to database deployments and marketing strategy assessments – the components that make up the central nervous system for nonprofits. Before the lungs can draw breath, the brain has to tell them to breathe.
Ketner's many contributions might not have happened were it not for an organization that helped State Street formalize its employee volunteer program. Common Impact has worked with State Street for 12 years, acting as a sort of matchmaker to pair companies that want to help their communities with nonprofits in need.
Danielle Holly, Common Impact CEO says, "We help employers unlock their most strategic asset: the pro bono skills of their employees. We see so many employees eager to play a role in strengthening their local communities. The challenges are right outside their door. And we act as a bridge, connecting them to those challenges they're best positioned to address."
Holly met Ketner at an information session for prospective volunteers and saw his potential. "He showed up and immediately got it," she recalls. "John saw these pro bono opportunities as more than just volunteer projects. He saw them as unique opportunities to grow as a leader."
An active participant in volunteering through his employer since 2006, Ketner has served as a champion for Common Impact at State Street, encouraging his colleagues, some from as far away as China and France, to participate with him. He has invested more than 400 volunteer hours on Common Impact projects alone.
"Some of these volunteer projects bring together State Street employees who might not get to work together on a daily basis," he explains. "We learn from each other through these projects and develop new skills. We find a way to make it work, even if we're not in the same room together. It helps the organization grow stronger, it's a win for the nonprofits we help and it's a win for the community."
Common Impact's Holly describes Ketner as a studious and humble volunteer, leading by example. From Ketner's point of view, channeling his talents into helping others comes naturally.
"I've lived my entire life in the nonprofit world," he says, describing his upbringing in a parsonage that fostered his deep appreciation for a key principle of selflessness: love thy neighbor. "It's not enough to be successful. I feel it's equally important to share and help others. It's how you become a whole person."
Share this post