Kentucky Teen Expands AI Technology for Social Good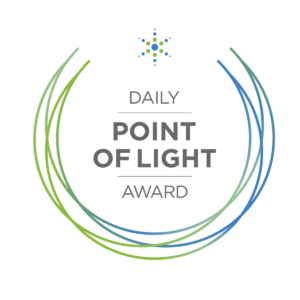 Meet Daily Point of Light Award honoree Shraman Kar. Read his story and nominate an outstanding volunteer or family as a Daily Point of Light. 
Artificial intelligence (AI) is transforming nearly every industry. High school student Shraman Kar has always been passionate about computer science. At a young age, he became interested in competitive math and, as a sixth grader, began working on a project that would automate his irrigation system in his garden. It was through the process of figuring out how to estimate ideal water flow that Shraman became interested in artificial intelligence. He soon discovered the immense potential of AI to solve real-world problems. At the same time, he became frustrated by how inaccessible the technology was to young people. Wanting to democratize AI and make it accessible to anyone, Shraman launched Community AI, a nonprofit that educates young people and helps them create their own AI projects for social good. Since its founding, Community AI has reached over 1,200 young people in 58 countries, tackling issues from disease monitoring to school safety.  
Read on to learn how Shraman is leveraging new technology for social good.  
What inspires you to volunteer?
I am motivated by helping others and representing others who face challenges. Growing up, I didn't attend an affluent school. I have several friends who experience food insecurity, so it has always been important for me to help others. I became aware of the problem of food waste, and started donating food I collected in the neighborhood to a local food bank.  
This in turn sparked the idea for "Foodle," which predates but is now a part of my Community AI organization. Foodle helps automate the process of donating food. It matches donated food with recipients who need it. What's amazing about Foodle is that it makes it easy for people to donate food. I believe that most people don't want to waste food, but they throw it away because it's the easiest thing to do. Up until now, it hasn't always been easy to donate food. Foodle is an app with a smart basket. Someone places a food item into the smart basket, and the app automatically notifies a food bank and other "Foodle" users that need that item. Best of all, the food banks will pick up the donated items.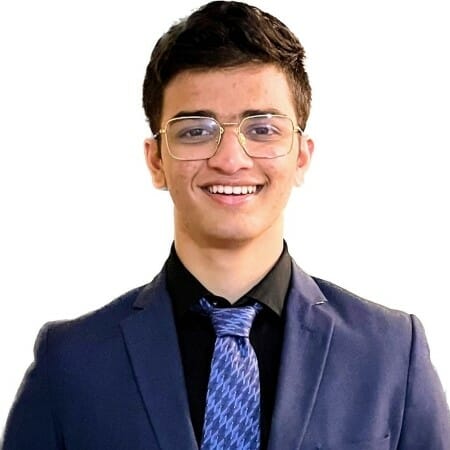 Describe your volunteer role with Community AI?
I am the founder and CEO of Community AI. I help run the summer camps, workshops and help guide students/members to create their own AI projects for social good. We do several AI events throughout the year, like an annual AI Fair called "Sustainability and Community AI Fair,"  where students showcase their community- and environment-focused technology projects to industry leaders and get funding from Community AI. We raised more that $50,000 to provide funding for excellent projects and to provide scholarships to students from low-income households to create projects without any financial burden. We also host AI talks where Articifial Intelligence leaders from industry and academia share their experiences with our members. Community AI is student-led organization for youth and includes advisors and mentors within the community. 
I am also involved in developing and beta testing Foodle. So far, Foodle is currently available in the Louisville, Kentucky, area. We're still in beta testing but the app is simple to use and has amazing potential to scale worldwide. Foodle is one of the driving factors of Community AI and the perfect example of using technology for social good. 
I also wrote a book that discusses how to use the new generative AI technology in a responsible fashion. 
What's been the most rewarding part of your work?
Right now, I feel that Artificial Intelligence has a negative sentiment around it. However, it has so much potential to be used for good. It's so rewarding that our members see the potential of AI for social good. Across the globe, Community AI members have created amazing AI projects to impact their communities. And there are a lot of us! We have over 1,200 members, mostly high school students, in 58 countries and we are planning on expanding into other countries as well. 
What have you learned through your experiences as a volunteer?
I have learned the importance of inclusion and diversity. Currently, AI technology can be inaccessible since it's complex to learn. We believe it can be made simpler to learn. This can be life-changing for high school students, especially those in a lower socioeconomic status who are filled with creativity but maybe lack math and science skills to create their own AI projects. Democratizing AI is the best way forward for this technology so that it doesn't continue to be dictated by a select few. Democratizing AI can leverage its power for social good. 
Are there any future partnerships, programs, or events that you are excited about?
We are looking forward to our next AI Fair, where people in the community and Community AI members will showcase their AI projects. Examples of past socially responsible AI projects include a project that helps separate trash; a project that monitors Parkinson's Disease through a wearable device; and a project that enhances school safety by identifying weapons. We are proud to be partner of Schneider Electric and University of Louisville. We are also recognized by Google and Microsoft as their nonprofit partner. 
There are also some AI workshops coming up this winter and next summer. 
Why is it important for others to get involved with causes they care about?
Anyone can make an impact and enforce the changes they want to see in the world – make the world how they envision it.  
What do you want people to learn from your story?
No goal is unreachable. If you have a vision and motivation and work hard, you can do anything you want. For me, technology married with humanity and creativity has an incredible potential to help worldwide. 
Do you want to make a difference in your community like Shraman? Find local volunteer opportunities. 
Share this post