Volunteer Photographer Turns His Hobby into Service, Teaching Families How to Capture High-Quality Memories of Their Own
Meet Daily Point of Light Award honoree Lu Li. Read his story and nominate an outstanding volunteer or family as a Daily Point of Light. 
Lu Li's love for photography blossomed during his childhood in China. However, it wasn't until he reached his 30s and made the decision to immigrate to the United States in 2000 that his hobby truly flourished. Upon settling in his new home, he eagerly purchased his very first camera and began to teach himself the fundamentals of photography through YouTube tutorials and other online resources. With years of practice, he honed his skills, transforming mere snapshots into captivating, high-quality images that capture a moment and preserve it forever.  
In 2017, Lu elevated his beloved hobby into a way to serve others. His daughter was enrolled at the Main Line Chinese Culture Center's weekend school to explore her Chinese culture, so he started shooting pictures and video at different events and activities held by the organization. MLCCC is a nonprofit organization located in Malvern, Pennsylvania, that runs a weekend school and summer camp to teach Mandarin as well as classes in Chinese culture and traditional art forms to help young Chinese Americans connect to their roots.
"The first time I took a lot of photos for the school was during its Chinese New Year Gala," Lu said. "I took many photos of the performers and the audience, and I shared that with the whole community. So many parents loved the photos and they asked, 'Can you start a class to teach us how to take photos?' So that gave me the idea to start a photography club."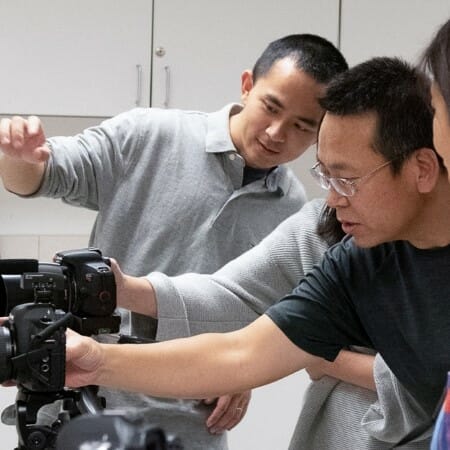 Named Club 166 after the classroom they meet in, every Sunday while their children learn Mandarin and other cultural lessons, the parents learn about photography from Lu.  
"I teach them how to use the cameras and how to use photo-editing software," Lu said. "But most importantly, I share my experiences with them of how to catch that beautiful moment. Of course, you can capture a higher-quality picture if you have a better camera. But I show them that it's not about the quality. It's the content of the moment that makes a photo beautiful."  
Because of Lu's Club 166, which he has taught for nearly seven years now, it's not just Lu who is offering free photography services for the community.  
"Just like I have done for many years, there are now more people who are taking high-quality photos freely for the whole community, such as passport photos, family photos and professional headshot photos," Lu said.  
With his team of newly trained photographers, Lu captures photos and videos of all the fun and precious moments that happen at MLCCC such as new students arriving on the first day of school to parents practicing their Tai Chi moves.   
Five years ago, Lu started sharing his expertise with MLCCC's Junior Journalist Class, which allows young students to practice speaking Chinese while also learning the important journalistic skills of interviewing others and talking to a camera. With Lu behind the camera, students interview teachers, parents and other students to create a newscast-type video or vlog recapping an MLCCC event. For those who are camera shy, but still want to show off their interviews or Chinese language skills, Lu created the MLCCC Podcast where they can do exactly that in an audio-only format.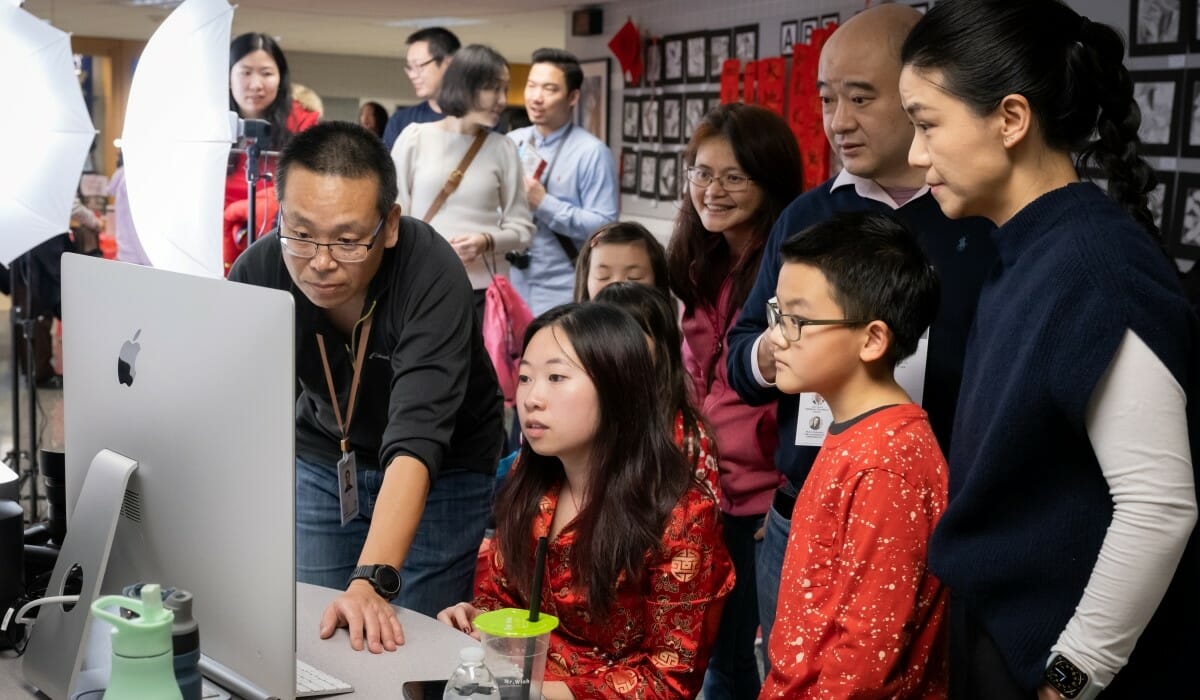 On top of all that, Lu also leads a cycling club during summer break and a tennis club during the spring and fall so that parents who are waiting for their child to finish classes don't just sit around on their phones but use that time to get active.   
"Lu is such an inspiring person," said Qunbin Xiong, former School Principal at MLCCC. "He's always helping the school design programs and organize our annual community events. His dedication and willingness to help has an influence on other people, young and old, to be a better person and make the community a better place for everybody."  
Lu hopes his story inspires others to find their own way to volunteer. 
"You might not be good at taking photos or you may not like playing tennis," Lu said "But you can do other things to volunteer based on your own interests and hobbies. Just a little bit of volunteering can make a big difference."   
Do you want to make a difference in your community like Lu? Find local volunteer opportunities. 
Share this post