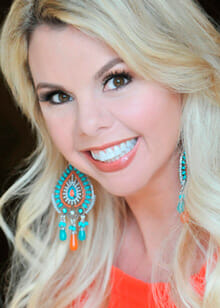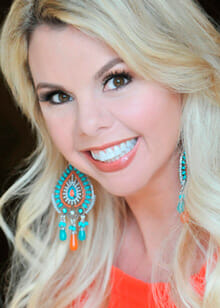 Every year, groups of volunteers from across North America come together to make miracles happen for kids.
"Sixty-two children enter a Children's Miracle Network Hospital every minute. Eleven years ago, our son Kody, was one of them," says Kimberly McDowell, founder of Models for Miracles and today's Daily Point of Light Award winner, "We started Models for Miracles in 2009 as a way to give back to other families who might be going through some of what we went through as parents of a premature baby who battled developmental issues as a young child."
McDowell's mission is twofold–actively seek out ways to engage teens and young adults in meaningful service activity and raise money for and awareness of the needs of sick and injured children and their families.
Models for Miracles is a fashion show that benefits Children's Miracle Network Hospitals by helping to raise funds and awareness so that sick and injured children and their families' needs are met. Says McDowell, "Models for Miracles is an opportunity for individuals to engage in leadership opportunities, serve their community and raise money for sick and injured kids globally."
The entire program is volunteer run and donates all proceeds to Children's Miracle Network Hospitals, an organization that helps offset costs incurred by funding therapy, treatments, travel to medical specialists, and equipment that traditional insurance doesn't cover.
At its core, Models for Miracles is about mentoring, leadership development; many communities see a lack of civic engagement and volunteerism within the teen young adult population. Models for Miracles specifically targets this demographic and engages them in a fun, novel way to raise money and awareness for sick and injured children, growing future leaders and givers.
To date, McDowell has engaged more than 680 teens and young adults from Kansas and Pennsylvania. Additionally, she has engaged more 50 volunteers who donate their time at the events and there are now teen advisory groups in six states.
Do you know someone who works to positively impact the lives of others? Nominate them for a Daily Point of Light Award today!
Share this post