Legally Blind Girl Raises Awareness, Funds to Provide Resources for Visually Impaired Children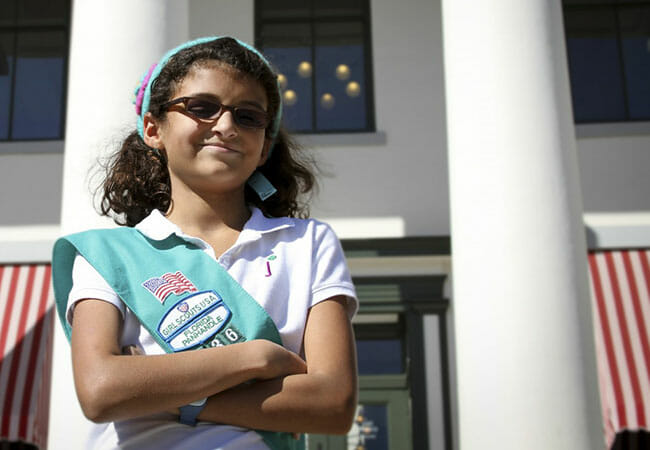 While most children are probably unaware of what lobbying is, legally blind Florida teen Paloma Rambana has been doing it since she was just 10 years old. Paloma realized there was an unfair imbalance in the resources available for visually impaired kids from ages 6 to 13, compared to their counterparts in other age groups. A part of this underserved group herself, Paloma knew she had to do something to help her peers receive equal services. Since, then she has worked tirelessly to advocate for children living with vision impairment.
"Sometimes I get upset because I can't see as well as other kids," said Paloma. "But then I think about how so many other kids can't see as well as I do, and I want to help them."
She started Paloma's Dream, and launched the "Fund the Gap" campaign – which worked to provide money to help the Florida Division of Blind Services serve 340 visually impaired children. In order to garner those funds, Paloma met with many influential people from her home state, including Florida Gov. Rick Scott and more than 12 legislators, and led rallies from the Florida Division of Blind Services to the U.S. Capitol in Washington, D.C., to bring awareness to the campaign.
Due to Paloma's hard work, the Florida legislature approved a $1.25 million program with $500,000 going annually to help kids ages 6-13 years old at the Division of Blind Services. This money is going to help 340 children with services such as vision classes, mobility training, in-home vision instruction and braille instruction.
Because of her exemplary efforts to create change for a cause she is passionate about, generationOn, the youth division of Points of Light, now showcases Paloma's method as a way to encourage more young people to get involved in change making. The website provides a project guide with tools and steps on how to advocate for change, just as Paloma did.
Although she successfully gathered support and funding for more than 340 children in her age group, Paloma is still working hard to provide resources to a larger group of 921 children.
"I know that my work is not done," she said. "I want to be able to help everyone that I can to get the proper care that they need."
Share this post