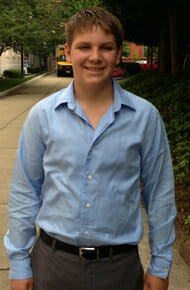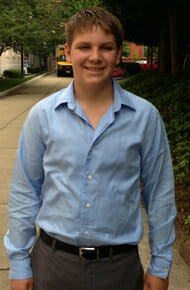 Teen advocate, Levi Fallavollita from Tucson, Arizona is no stranger to bullying. He has been bullied in the past, but has taken a difficult situation in which he wanted to die and turned it around into something positive.
Bullying is a serious issue and has been linked to numerous incidents of violence in schools. Fallavollita addresses this problem by standing up against bullying and empowering others to do the same.
Fallavollita's inspiration to advocate for bullying victims comes from personal experiences, and wanting to stop bullying throughout the country. Fallavollita wrote and published an anti-bullying book "The Good the Bad and the Bullies" as a means of helping other kids who experience bullying. In addition, Fallavollita runs anti-bullying workshops, and visits schools and organizations to share his story. Through his work, he was able to collaborate with the Fund for Civility, an organization founded by Congressman Ron Barber. Through their partnership and collaboration, Fallavollita launched an anti-bullying Youth Advisory panel in Tucson.
In the future, Fallavollita's plans include writing another book, expanding the anti-bullying Youth Advisory Panel project, writing anti-bullying opinion pieces for his local newspaper, and continuing to visit schools, organizations and run workshops. In May, Fallavollita was a guest of Congressman Barber on the Congressional House Floor.
Share this post