Library Volunteer Uses Cosplay to Spread Joy in Memphis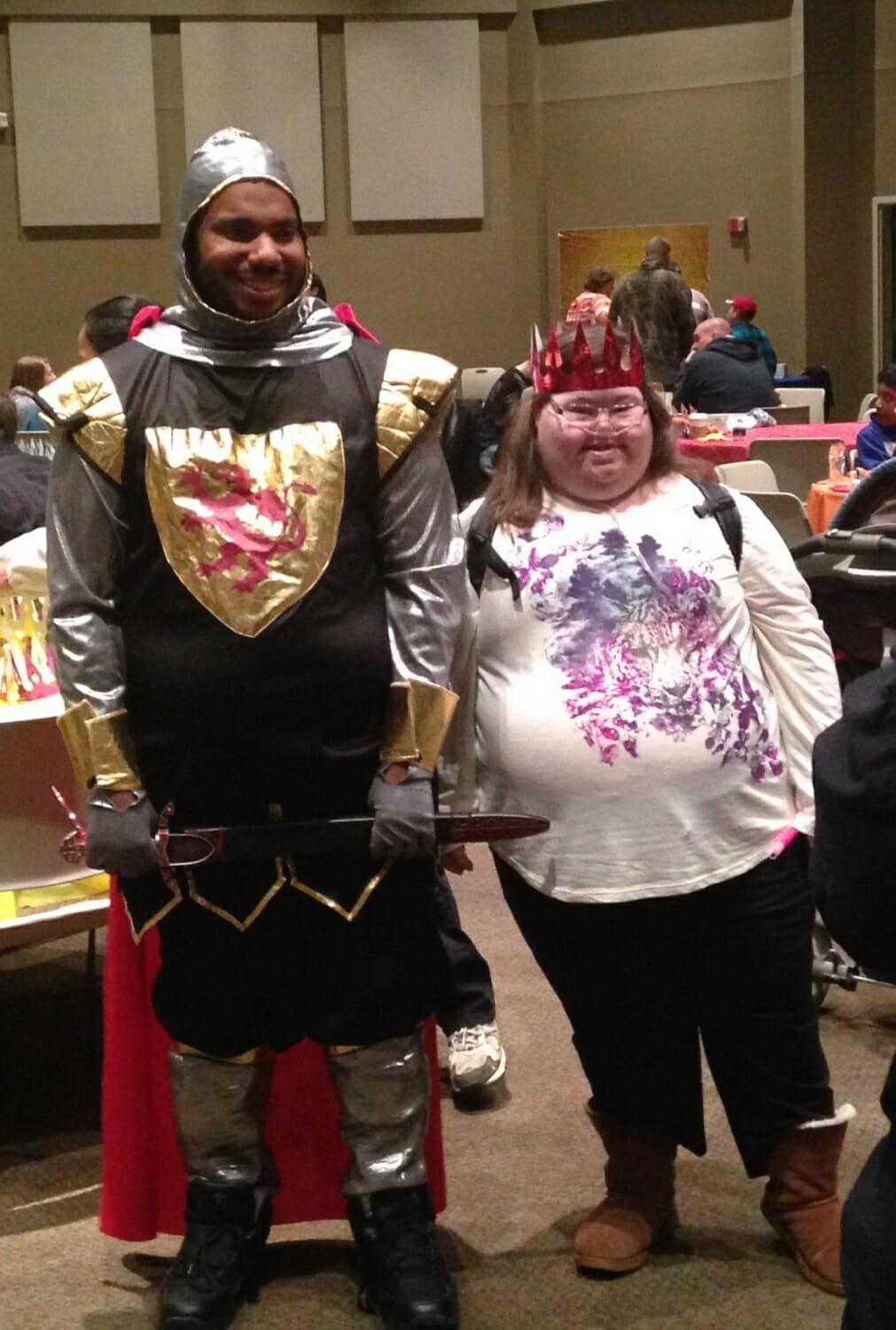 Derrick Patterson loves books, and he loves helping people.
So, three years ago, in October, he signed up to be a volunteer with the Memphis Public Library. He's worked there ever since, helping library visitors find the resources they need.
"I like that I'm part of the library. I like working with the books," Derrick said. "It gives the employees working there a helping hand. They can't do two or three things at once."
For 10 hours a week, Derrick, a 31-year-old special-needs adult, sorts books, files microfilm, and manages the carts that carry books around the library. He's responsible for keeping the books in their proper places, making it easier for readers to find the materials they need and want.
But, Derrick's volunteer service doesn't stop there. As an avid cosplay fan, he frequently brings the joy of fiction to children in schools and hospitals. Through two charity groups, including Cosplay for Charity, he reaches out to schedule times when he can visit children to brighten their days. While there, he dresses up and entertains them by acting out what various fictional characters do.
His favorite, he said, is to be a Ghostbuster. But, he's also been the Green Lantern, a pirate and a knight.
"I like to get dressed up and show the kids the performances. I like to show them what the purpose of the characters are," he said. "I believe the kids want me there because it brings some entertainment into their lives."
Ultimately, he said, giving others a helping hand is something he enjoys immensely, and he plans to continue donating his time.
"Volunteering is something that I want to do on a daily basis," he said.
Do you want to make a difference in your community like Derrick? Visit All For Good to find local volunteer opportunities.
Share this post