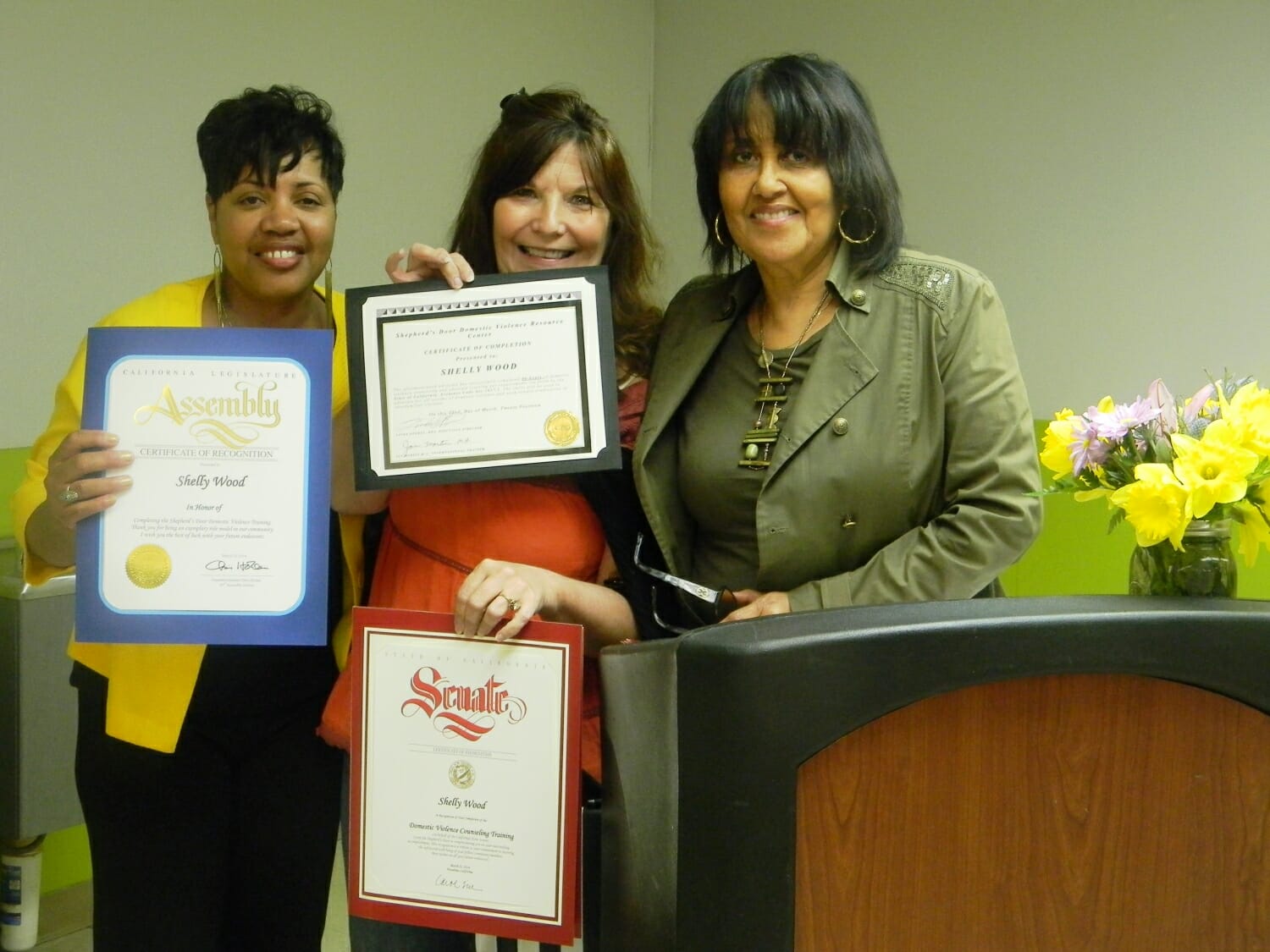 Linda Offray's decision to launch an organization dedicated to helping victims and survivors of domestic violence came out of personal experience. Her then-17-year-old daughter suffered through – and escaped – and unhealthy adult relationship. But, at the time, few resources were available to help get her life back on track.
So, Offray launched Shepherd's Door, a Pasadena-based organization that has helped thousands of women and children recover from or avoid abusive relationships. Women of all ethnicities, socio-economic statuses, and ages can take advantage of the organization's services.
In addition to being a rescue mission for women fleeing abusive situations, Offray says, Shepherd's Door also offers financial and educational resources. Roughly six years ago, the group partnered with the Pasadena Unified School District to make several presentations to 6th– through 12th-grade students, teaching them the signs of unhealthy relationships. To date, they've reached 500 students with a goal of 1,500 by year's end.
Offray, right, with Shelly Wood, a graduate of one of the 40-hour domestic violence counseling training, and Jan Martin.
The organization also offers free cell phones to victims who participate in educational programming through a Verizon partnership, bus tokens and taxi vouchers to help with any needed travel, and financial literacy and artistic healing programs. They also offer 40 hours of domestic violence counseling training.
All these programs are designed to help women reclaim their strength and their lives.
"Over the years, I've seen women through our support groups because they've begun to form bonds with each other," Offray says. "Some women offer their homes to each other when someone doesn't have a place to stay. I've seen women go back to school and get their GEDs, their associate's degrees, bachelor's or master's. One even went on to become Miss Pasadena."
It's successes like these that prompt Offray to pursue big goals over the next five years. She is looking to extend the school education programs into the Los Angeles Unified School District in the near future.
Share this post