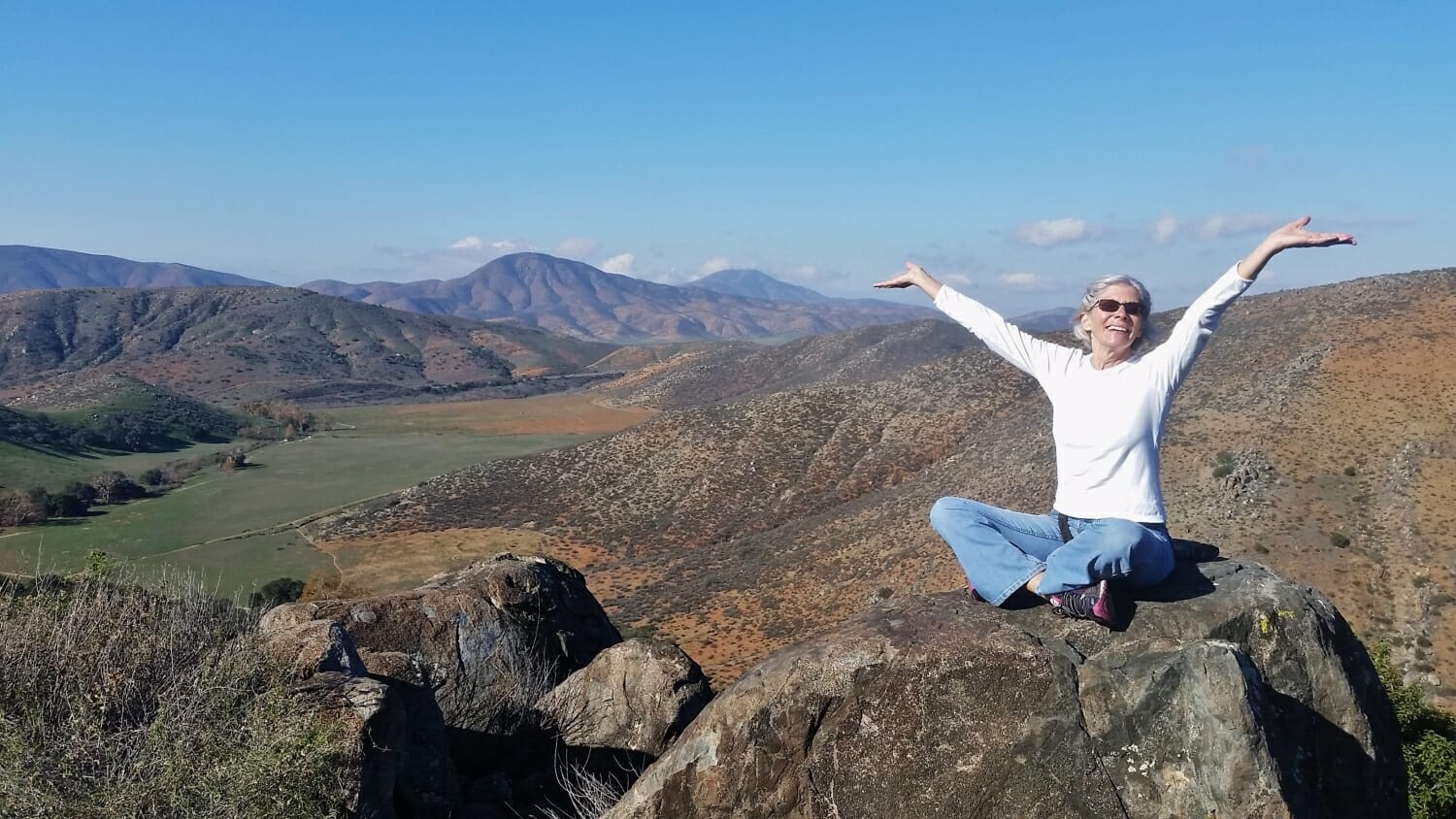 When Linda Husar tells people she volunteers with Sharp HospiceCare, the reaction is often one of discomfort. "They usually say, 'oh I couldn't do that'. But you don't know until you go down that path," said the San Diego resident.
Husar, a massage therapist experienced in both neuromuscular and lymphatic massage, understands that healing comes in all forms. "One of the things that has helped me a lot is understanding that I'm not there to make them better, to fix them," she said. "I'm there to make our time together a bright spot in their day, to connect with them on a soul level. I always try to see beyond the illness they are dealing with. This person is a wife, a mother, a husband, a father with feelings and a history – not just a patient in a ward."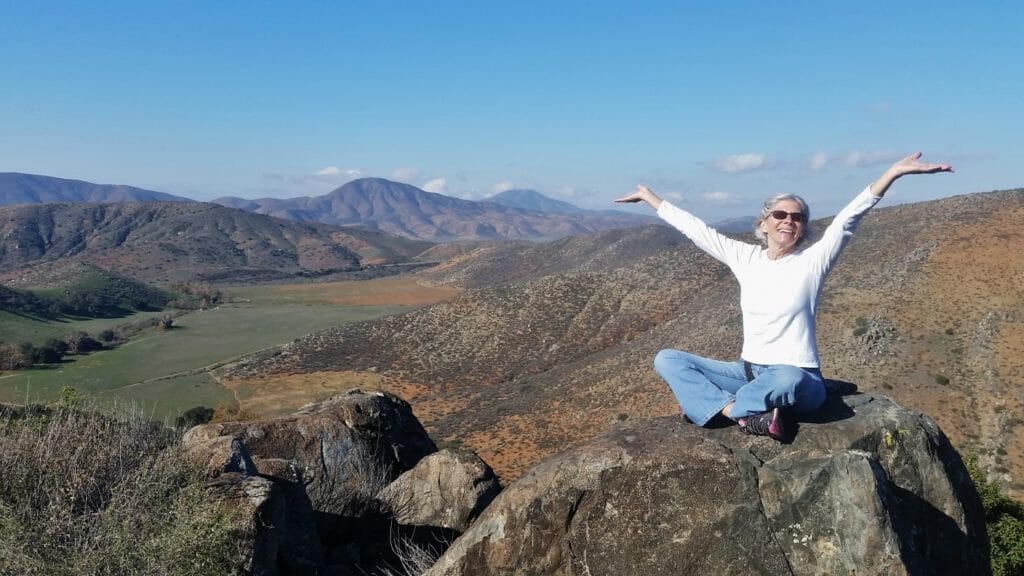 Husar in her happy place, Hellenbeck Nature Preserve.
Husar has personal experience with the stress of trauma. Her youngest daughter Ali, now 30, was diagnosed at age 8 with a large brain tumor. She underwent multiple surgeries and a difficult recovery, one that placed lots of stress on the family as well as on her older sister Brette. Husar started volunteering a few years after her daughter's diagnosis, using her massage skills to help victims of rape and domestic violence. "It was a relief to help others," she recalled.
Her own well being was compromised in 2011 with a bad fall off of her bike. She broke multiple bones in her hands and was unable to continue her deep lymphatic work. "That's when I decided to try volunteering with hospice," she recalled. "It was something I'd been thinking about for a while. Now I had the time."
Trained in both the Healing Touch and Reiki therapies, Husar channels her calm energy to comfort caregivers and hospice patients and spend time with memory-care patients at Lantern Crest Senior Care.
"I think for me I see this as a sacred time of life," she said. "I feel so privileged to able to be with these people and really see them, to practice mindfulness. Simply being present is sometimes all they need."
Share this post