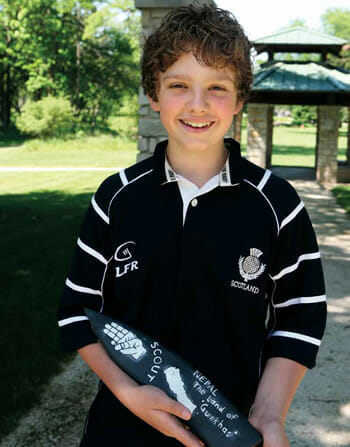 The results of natural disasters, while shocking, should come as no surprise. Families are usually left devastated while communities are destroyed.
The Nepal Earthquake of 2015 was no different. Nearly 9,000 people died, while 3.5 million homes were destroyed. While the task to restore Nepal is a difficult one, it is the community of contributions that is making the difference.
Joining that community for change is Ian McKeirnan. At just 12 years old, Ian embodies the spirit of volunteerism. After realizing the earthquake's devastation, he decided to help.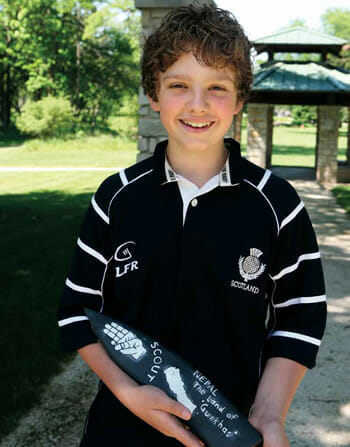 Ian holding a keepsake from Nepal
Ian initially got involved through a company owned by a distant relative called Venture Medical, a medical training company out of Scotland. Venture Medical allowed him not only to travel to Nepal, but learn first aid and disaster management skills, which he later used to train adult scout leaders and teachers.
"He's better trained than probably 98% of adults," said Ian's father, Edwin McKeirnan. "If there were no nurse or paramedic, he would definitely be the right person to help. It makes me very proud."
Beyond his physical help and training, Ian also provided care kits and medical equipment to all 75 districts in Nepal. Through fund raising and donations, Ian was able to create 100 EMT bags, to go along with an AED, totaling over $10,000.
"It really feels good to help," says Ian. "To know that this is happening. And that I'm actually doing something about it, it makes me feel good."
While a natural disaster is just that, a complete disaster, leaving nothing but devastation in its path, there is one positive that comes as a result. That positive is shown with the response of the people. Such disasters breed strength of character, and no one exemplifies that better than Ian.
Share this post