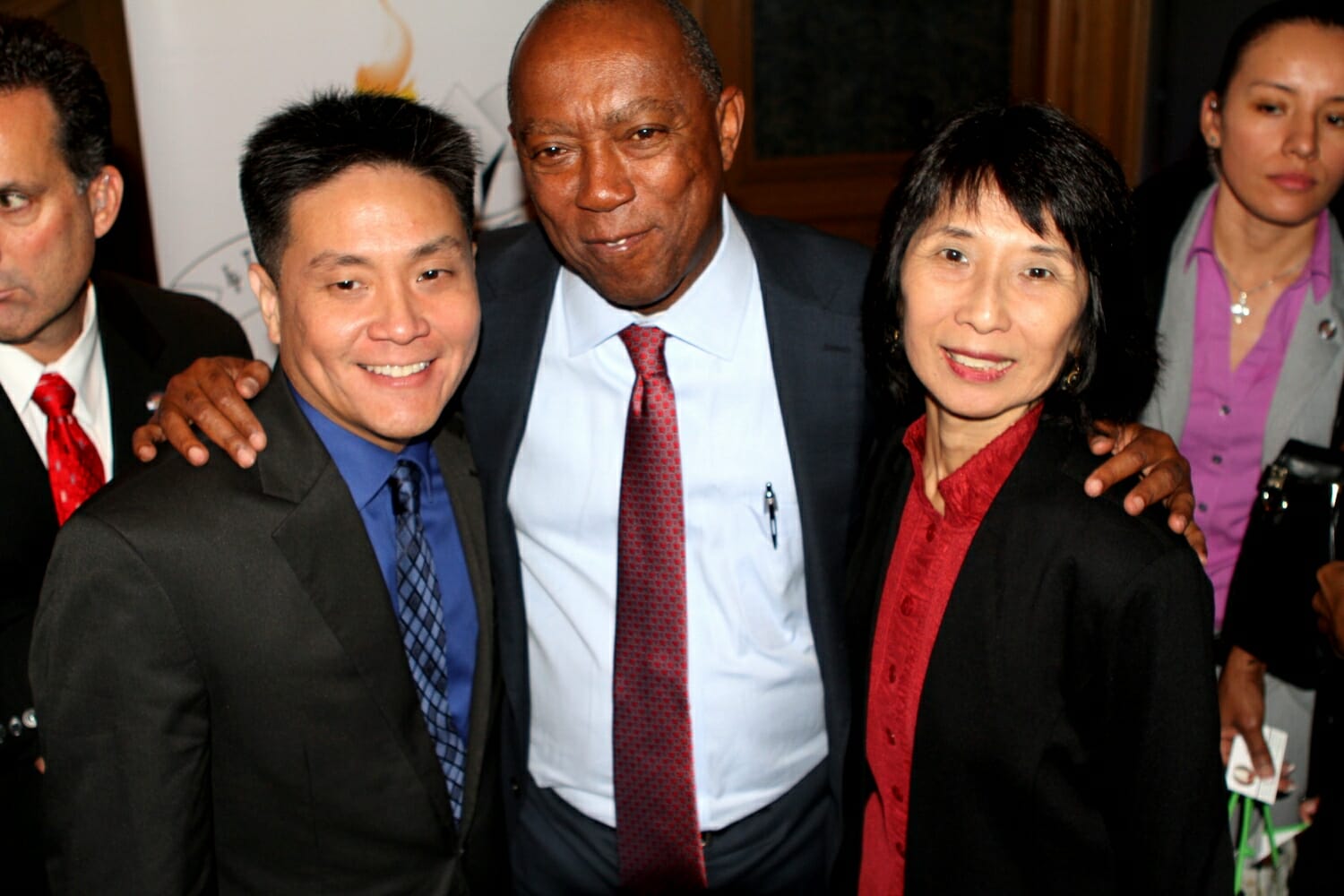 Marketing professional Gary Nakamura knows how to put his career skills into good volunteer service. After advocating for the elderly in Texas for nearly a decade, he pivoted to ensure future generations have a better understanding of how some of those same older adults sacrificed during WWII.
In 2008, he assumed the role as the first vice president of the Japanese American Citizens League (JACL) Houston chapter. The JACL is the oldest and largest Asian American civil rights organization in the United States. In 2011, he was elected chapter president where he took on responsibility for increasing awareness throughout Texas of Japanese-American internment during WWII, the heroism of the Japanese American WWII veterans, and the importance of protecting all Americans' civil rights.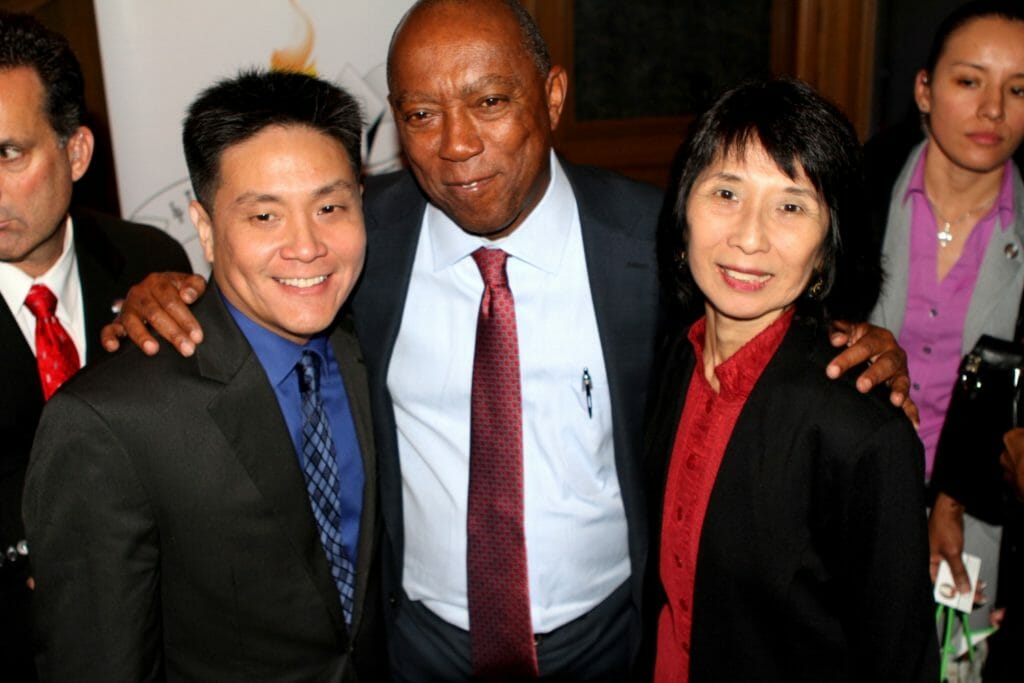 from left to right:Gary Nakamura, Houston Mayor Sylvester Turner, Linda Toyota
"I've been hands-on in terms of helping to engage membership and trying to encourage them to be more involved in the community and in issues that are important to all Asian-Americans," he said. "How do we reach the younger generation?"
To answer that question, Nakamura has been integral in leading the chapter through several initiatives that educate the public about Japanese-Americans' contributions.
In 2009, he spearheaded advocacy efforts in Texas and played an important role in the national initiative to secure the Congressional Gold Medal for the Japanese-American WWII veterans, including his own father, who was one of the first volunteers – despite their internment – for the U.S. Army's Military Intelligence Service.
In addition to advocating for the Texas Japanese-American community, Nakamura reached across ethnic lines and forged strong relationships with other Asian-American communities, African Americans, Latinos, and Jewish organizations, as well. In 2015, he co-founded a coalition of Asian-American advocacy organizations in Houston.
Although civil rights have progressed greatly in recent decades, it's important to ensure all people know about and remember past events, he said.
"It's critically important for Americans to understand what happened not just to Japanese Americans, but what happens when minority groups are treated unfairly or are oppressed," he said. "Unless people are aware of how fragile civil rights and the rights of all Americans are, we are bound to repeat those same mistakes in the future."
Share this post