Louisville Senior Gives Back to Seniors Through Time, Friendship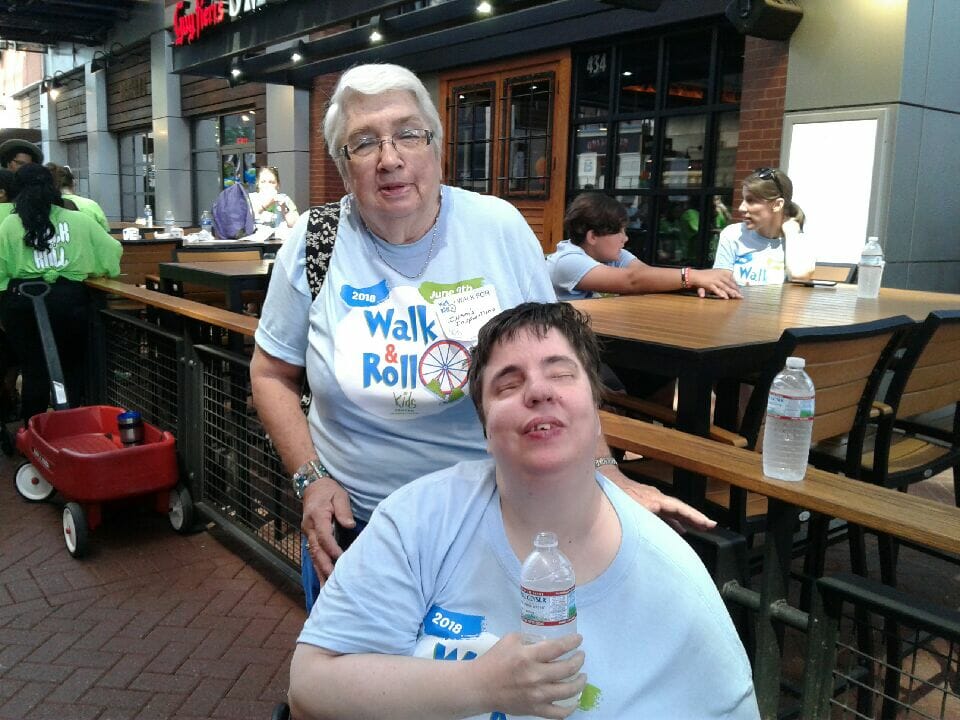 Bonnie Clark says she's always held the senior citizen population near and dear to her heart, and so it was only natural that in retirement, she'd be inclined to help this demographic. What the 77-year-old Louisville, Kentucky resident didn't count on though, was how serendipitously she'd begin giving back to her community.
After caring for her ill husband for some time, Bonnie says it was a matter of weeks after his death that an announcement was made at her church about the desperate need for Meals on Wheels volunteers. Calling Ministries United of South Central Louisville "first thing Monday," Bonnie says it brings her joy to serve often isolated seniors and those who are homebound, as they sometimes become like family.
Spending several days each week as a volunteer driver for Meals on Wheels, and then serving as a volunteer Friendly Visitor through ElderServe, Bonnie imparts her positive outlook on life each day to others in the community while providing critical support to those most in need, and is today's Daily Point of Light award honoree. Points of Light spoke to Bonnie to learn more about her work with ElderServe and Meals on Wheels.
What inspires you to volunteer?
Service has always been my life's mission. It's become a part of who I am and what I do. And spending time with these senior citizens – they're really an inspiration to me.
Describe your volunteer role with Meals on Wheels and Friendly Visitor.
Three times each week, I volunteer for Meals on Wheels, which means I deliver a hot meal to homebound seniors, and I visit the senior at a certain time so they can count on me being there. We're kind of like the mailmen: we're there in sleet and snow, but not if the schools are closed. For Friendly Visitor, I am matched as a companion to an older adult to provide friendship and emotional support to help the individual maintain their independence and well-being. Being a senior who lives alone myself, I can understand the challenges of not being able to get out. God's been good to me, and I've been blessed – I can still drive. But many can't. You can get so isolated as you get older, which is why programs like this are so important.
You keep pretty busy. Tell me about the telephone calls you make to seniors.
On Wednesdays, I volunteer for TeleCare, another program at ElderServe. I make wellness calls to seniors – I've been doing that for even longer than I've driven for Meals on Wheels. The calls can be made from home or your office, and you end up developing friendships with these people. One of the ladies I talk to, she is now 94-years-old, she's an African-American lady who grew up in Alabama. Her great-grandmother was a slave. The stories she's told me about her life – not only is she an inspiration, but I've learned from her stories.
What's been the most rewarding part of your work?
To me – getting older means you start to lose your support systems. My volunteerism means that someone has me to vent to, or complain to, or laugh with, or take them places they wouldn't normally get to go. As a mother whose children are grown, helping others fulfills a part of me that instinctually wants to nurture people.
You say volunteering is a part of who you are. Explain the impact of your service.
It's like a rock thrown into a stream, it ripples out. Things can start small and then expand from there. And thinking about all the lives that it can touch, maybe this small action that you take can give someone else hope.
Why should others volunteer?
In my opinion, when you let yourself go and do for other people, it's a fulfilling experience. You get back as much as you give. Just being able to help someone, to me, is a great blessing.
What do you want people to learn from your story?
The rewards of volunteering are much greater than the effort you put in. I think everybody needs a reason to get out of bed in the morning, and service is that something to look forward to. A lot of people don't have that reason, other than watching TV all day – not that I can't do that some days, because I can! (laughs)
Do you want to make a difference in your community like Bonnie Clark? Visit All For Good for local volunteer opportunities.
Post written by Marlena Militana.
Share this post
---