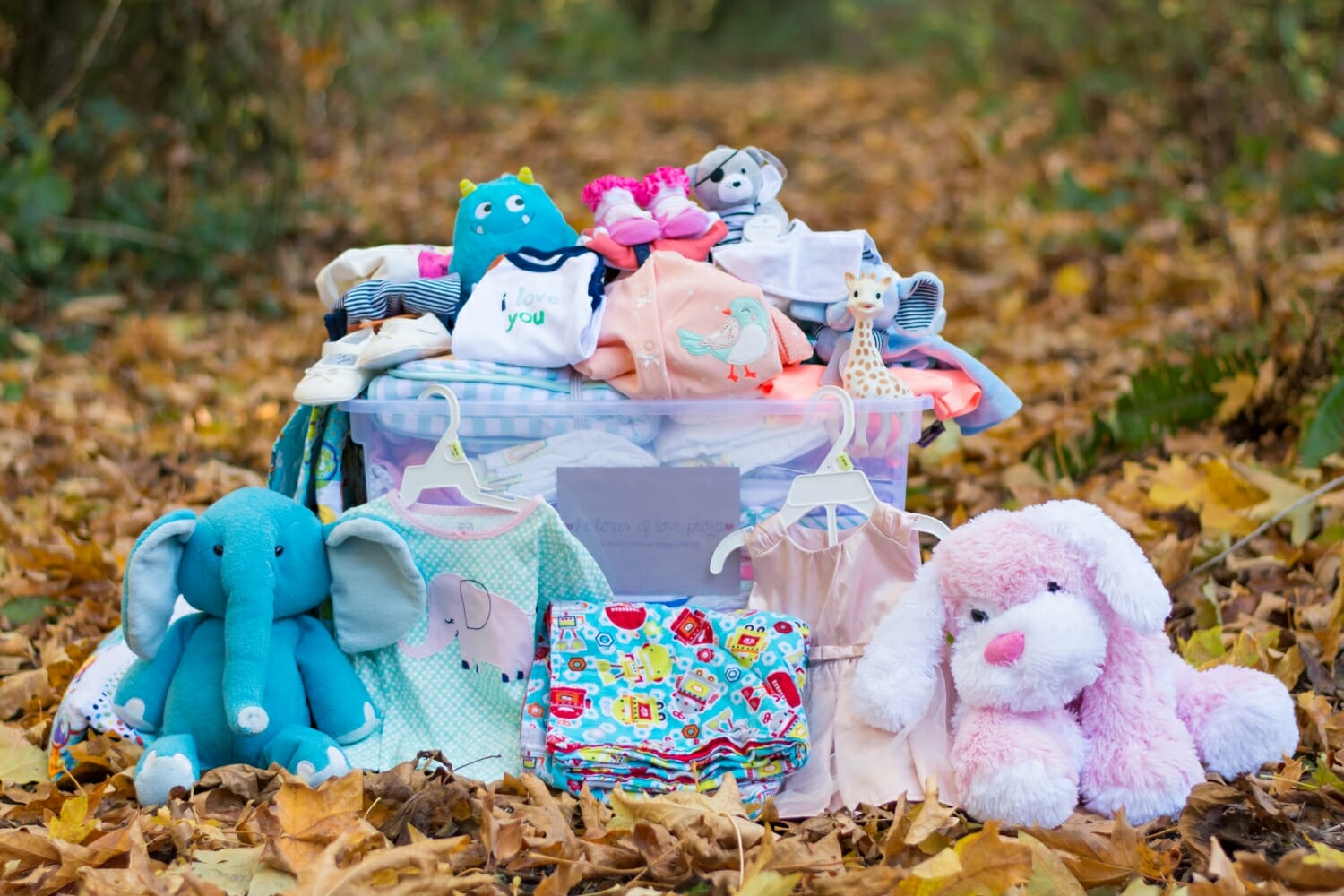 "Out of my frustration over seeing babies and children abused and abandoned came 'What can I do?' and that frustration was channeled into the project," says Lyndsee Wunn of her Boxes of Love Project program. The Boxes of Love Project provides brand new clothing, shoes and other comfort items to children placed into foster care in the Portland, Oregon area.
Wunn is a pediatric nurse at Randall Children's Hospital in Portland. Her specialty is oncology, but the pediatric units at the hospital also house tiny patients who aren't sick with cancer, but are hospitalized after suffering abuse and neglect. Many are infants born addicted to drugs.
Wunn and her husband, Geoffrey, also a pediatric nurse, became foster parents to one such infant, a boy whom they nursed back to health and eventually adopted. "I can't take in all of the children," says Wunn, "and I can't stop abuse from happening – but I needed to keep doing something to help children placed into foster care to know that someone cares and that they are loved."
According to Wunn, there are over 4,000 children in foster care in Multnomah County, Oregon. Foster families are in short supply, and most have only a day or two to prepare when a child is placed with them. Children often go to foster homes directly from the hospital with nothing but the clothes on their backs. Wunn's goal is to keep a couple dozen boxes ready to go for various ages of children. While Boxes of Love is in place at four Portland-area hospitals, Wunn hopes to expand to more of the state, and to include foster children who are taken from their homes but do not need hospital care.
Each box contains clothing, pajamas, shoes, toiletries, baby essentials, a blanket, stuffed animal, books, toys and other comfort items, and a loving note signed by Wunn. All the items are new, not used, which is very intentional. "For some of these children, these are the only new things they've ever received," says Wunn. It is important to Wunn that these children know they are worthy of receiving these items and that they deserve all of the love that is packed into each box. Wunn makes sure to include clothing for the children to grow into, meaning an infant's box will have 6-month, 12-month, 18-month and 24-month sized items, for example. Older children receive clothing in their current size and the next size up.
The boxes allow foster parents to focus on the child's needs, without having to worry about immediately going shopping. First-time foster parent Kara Ranger was moved to tears to receive the box after she took in an abused 12-month-old boy whose injuries required three weeks of hospital care, followed by months of recuperation at her home. Not only was the fragile baby "in no shape to go shopping" for clothes, diapers and the like, Ranger said her days were quickly filled with the child's medical and social services appointments. "The box was so helpful from the logistics side of it," says Ranger. But the gift also helped her cope with the emotional ordeal of dealing with the child's suffering. "To know a perfect stranger did this kept me from feeling alone," she said.
Pediatric nurse Natalie VanAbkoude has witnessed the impact that the donated boxes have had on the foster children themselves. In one poignant case, a 5-year-old boy was to be placed in foster care following abuse that left him injured and a younger sibling deceased. Traumatized and withdrawn, the child smiled for the first time when nurses gave him his Box of Love. "That was the moment we knew we were finally going to be able to reach him," said VanAbkoude. "It was the most powerful thing ever for me and I realized how important this project was."
Wunn started Boxes of Love in her home in May 2014. As word grew, donations poured in. In just one year, Wunn had distributed 64 boxes – each worth an estimated $500 – to children entering foster care after being hospitalized. Since then, Boxes of Love has delivered over 150 boxes. Wunn plans to deliver another 100 boxes within the next 12 months.
The Boxes of Love Project's Facebook page has nearly 3,200 "likes." Donations of items, as well as money or retail store gift cards to purchase items, have come from as far away as Boston. When a publishing company from the East Coast learned that Wunn especially liked to give foster children a copy of the book "Guess How Much I Love You" by Sam McBratney, Candlewick Press donated dozens of copies to the Boxes of Love Project.
It is important to note that the items stay with the children, whether or not they return to their original homes or remain in foster care. The boxes let the children know that they are special, that they matter and, most importantly, that they are loved. In addition to providing tangible items, the boxes represent hope, dignity and worth for these children.
rofit agency, Embrace Oregon, has accepted Boxes of Love under its umbrella of services.
Share this post