MADD Volunteer is Living Proof of DUI Dangers After Surviving Deadly Highway Crash
Meet Daily Point of Light Award honoree Steve Fleming. Read his story and nominate an outstanding volunteer or family as a Daily Point of Light.
Steve Fleming remembers everything but the impact of the highway crash that almost took his life. His son seated in the passenger seat, the two were driving on a Saturday afternoon when they both noticed a car headed in the wrong direction, aimed like a weapon straight at Steve's car. Steve had just 3.8 seconds before impact to try to maneuver out of the way of the drunk driver, but the aftermath of the crash had much more lasting and devastating effects.
Steve's heart stopped beating on the ambulance drive to the hospital, and doctors told his family that they didn't expect him to survive. It total, 68-year-old Steve spent more than 5 months in the hospital, underwent 10 surgeries and racked up millions of dollars in hospital bills.
After his harrowing personal experience, Steve dedicated his life to serving as a volunteer with Mothers Against Drunk Driving (MADD). A current volunteer for Southwest Florida MADD, the Fort Myers, Florida resident serves as a victim advocate and speaks with first-time drunk driving offenders, sharing his story with thousands, as well as supporting law enforcement officers and EMS employees through drunk driving education and training.
What inspires you to volunteer?
My volunteerism is inspired by this life-changing trauma and the support MADD provided to myself and my family in its wake. I didn't know anything about MADD or their mission before the crash. I serve because if I can convince just one person to not drink and drive, that's a winner.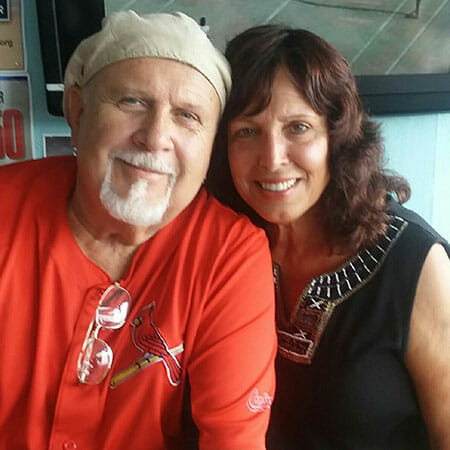 Describe your role with Southwest Florida MADD.
As a victim advocate, I share my story with DUI offenders, and have connected with thousands of people over the crash and my recovery in the time we've lived in Florida. I'll speak once a month to a large group of DUI offenders, and my efforts are worth it if there's even one person in the audience that gets the message, and I can possibly save lives. I speak at MADD events, I volunteer at checkpoints and other law enforcement events, and I'll also speak to EMS employees and newly hired patrol police officers.
Share one personal story with me from your volunteerism.
Boy, you talk about life-changing, the crash didn't just leave me with physical scars. It affected my entire family. We had to leave all our family and friends in St. Louis, Missouri and move to Florida because my health was deteriorating in the cold weather following the crash. And just as I have my perspective as the victim, there's the other side. I volunteer at MADD with a young lady named Amanda, who speaks about her experience on the other side of the fence, as a drunk driver. She was drunk, wrecked her car and killed her best friend, and went to jail for four years. She now speaks to offenders to try to make an impact. We are making a difference through our shared experiences: I'm the victim, she's the perpetrator.
What saying do you live your life by?
I always tell my grandkids, make good decisions. If you're getting ready to do something and that little voice inside your head tells you not to do it, don't do it.
What's been the most rewarding part of your service?
About two years ago, I spoke to EMTs in Fort Myers, Florida. I told my story, and they stood up and gave me a standing ovation. After I was done with the speaking event, I went to each one of them and shook their hands. It just made me feel so good. Our first responders are always under a microscope, and they don't get much credit, but those first responders who showed up at the crash site saved my life. I'm so thankful for their service.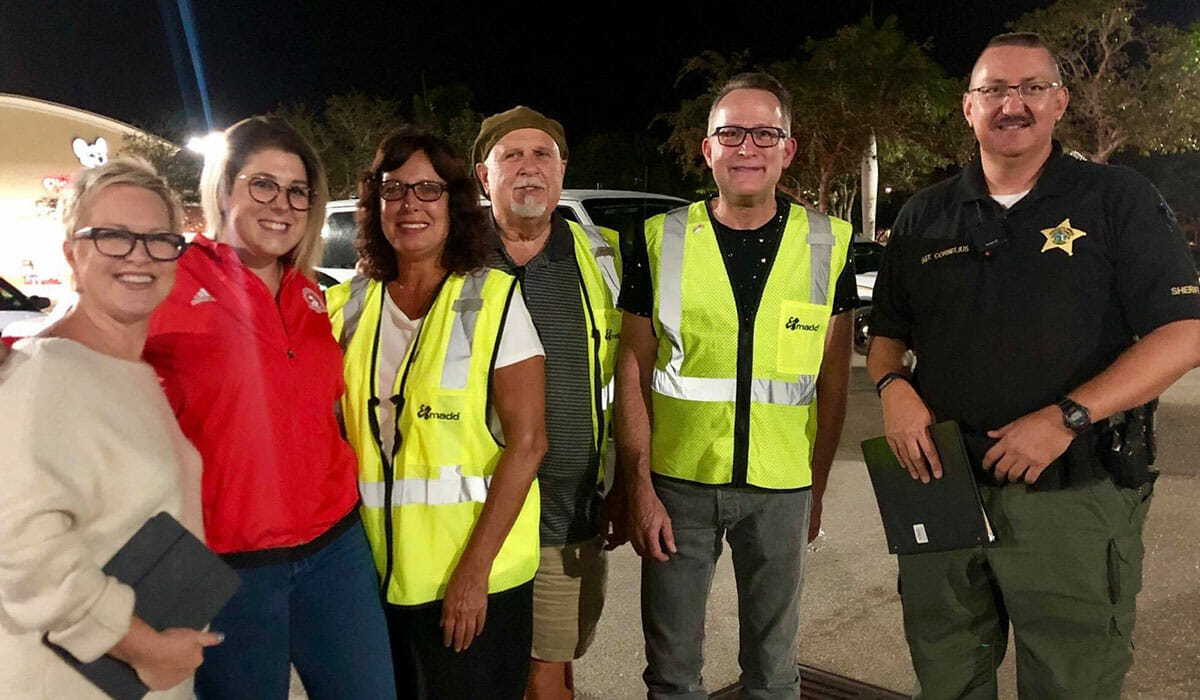 What have you learned through your experiences as a volunteer?
I knew about MADD but its purpose didn't mean anything to me before the crash. Now, every day on this earth is a blessing because I shouldn't be here. It was very hard for me to share my story the first couple of times, I actually cried. But talking about it seemed to help me process what happened. God had a plan for me, and talking to others about my experience doesn't just help to prevent DUIs, it's personally healing.
How can readers help?
Please check Southwest Florida MADD's website for more information about how you can help.
Do you want to make a difference in your community like Steve Fleming? Find local volunteer opportunities.
Share this post