Maple Valley Educator Devotes Her Time to Saving Feline Friends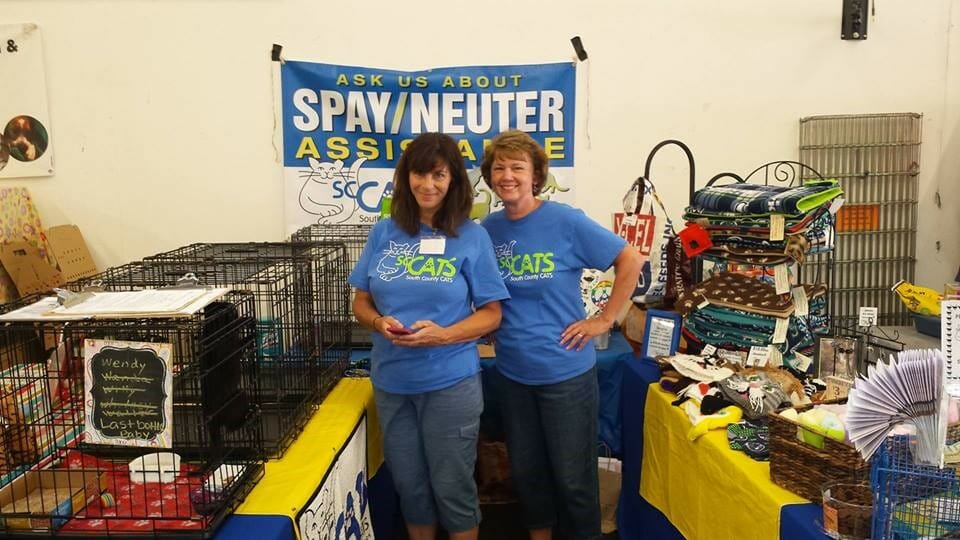 Sally Halela believes it is in everyone's DNA to be an animal lover. While she didn't grow up with cats, she has become a fierce animal advocate, dedicating time to this cause for more than 35 years.
She began with modest annual contributions to the local humane society and moved into volunteering when she couldn't bear to see animals helpless in shelters.
Sally had been devoting her free time in the Senior Citizen Pet Food Bank when she noticed that low-income seniors were requesting kitten food and wondered why their cats were having kittens. She knew she had to help find a way for affordable spaying and neutering of cats. Sally was also a long-time volunteer for Regional Animal Service of King County (RASKC), MEOW Cat Rescue, PAWS, Feral Cat Spay/Neuter Project, Pasado's Spay Station and the Seattle Humane Society. Her friends took notice of Sally's time and devotion to volunteering with cats, and urgently requested her help in fostering cats in need.
For a period of time, she took on the responsibility of paying out of pocket to spay and neuter cats herself but knew this wasn't sustainable. This eventually led to Sally getting organized and founding South County Cats in 2006, a nonprofit, all-volunteer organization that raises funds for surgical sterilization, arranges foster care for under-socialized cats, assists with trap-neuter-return of feral cats and educates the community about coexisting with free roaming outdoor cats.
For her efforts and dedication to cat welfare, Sally was honored with the 2018 Governor's Volunteer Service Award in the Animal Welfare Category and the Auburn Valley Humane Society's 2018 Animal Champion Award.
What inspired you to volunteer?
My inspiration for volunteering is that I know there is a need and I am filling that need. There was an overpopulation problem in the cat shelters and they looked to euthanasia to make room. But I knew that the solution was to spay and neuter the cats, and that's where I felt I could make the most impact.
Describe your volunteer role with South County Cats.
I am the founder and director of South County Cats, and I also hold the treasurer position on the Board. I manage daily operations, which includes phone calls, emails, volunteer management and cat care, including the not-so-glamourous job of cleaning litter boxes!
Why do you think it is important for others to give back?
Volunteers play a critical role in the success of small nonprofit organizations. We fill a need and have the satisfaction of knowing we are making a difference in our community.
What has been the most rewarding part of your work?
Seeing the progress our local shelters have made. That fact that we have contributed to more than 90 percent save rates proves our efforts are making a difference.
What have you learned through your experiences as a volunteer?
I have learned that I can't do everything myself. I have learned to depend on and trust my other volunteers, and give them a chance to learn from me as well as others.
Are there any future partnerships, programs or events that you are excited about?
I have been recently named a board member of an organization with an initiative to make Washington a no-kill state by 2020. The official announcement for the organization will be made any day now. South County Cats also has a goal to expand our financial assistance to neighboring counties so that they are able to provide the same services that we do. We are excited to be a part of the successes of our local shelters that are now spreading across our state of Washington as we move towards becoming a no-kill state.
What do you want people to learn from your story?
Most shelters have foster programs that allow volunteers to have experiences with kittens or puppies, but the most important thing I want people to learn from my volunteer work is the importance of spaying and neutering for all cats and dogs. This is a great way to be a part of the solution – saving lives through spaying and neutering!
Want to make a difference in your community like Sally? Visit All For Good for local volunteer opportunities.
Post written by Karen Cohen.
Share this post