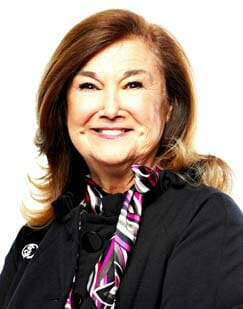 Meet Maria D'Angelo, today's Daily Point of Light Award winner and a 2013 Women of Worth honoree. Read her story and nominate someone you know as a Daily Point of Light. (See below for more about Women of Worth.)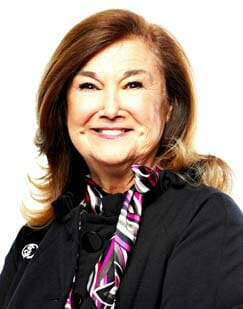 Maria D'Angelo
Maria D'Angelo grew up in a family with little means after immigrating to the United States from Italy at age 13 and settling in Los Angeles. Witnessing the plight of other immigrant families moved her to start volunteering at a young age.
In 1993, D'Angelo founded the Children's Lifesaving Foundation to serve homeless and at-risk children throughout the Los Angeles area. D'Angelo's guiding concept for the organization is that a healthy, happy childhood is the firm foundation for the rest of one's life.
D'Angelo, of Santa Monica, says that even though she was poor as a child, she was always optimistic, and she believes that sense of hope is missing from the at-risk kids she meets today.
"Perhaps it was the encouragement from my very loving father, but even among my friends – the kids in the neighborhood – there was always a feeling that we would pull out of this," says D'Angelo. "I do not see that as much, sadly, any longer. What I see is more desperation. I wanted these children and families to see that they have the exact same right to a lovely and decent life as anyone else, to thrive and to succeed."
Over the past 21 years, the Children's Lifesaving Foundation has served more than 75,000 homeless and at-risk youth. The group has moved 43 families from shelters into new homes (providing furnishings, household goods, new clothing and stipends), and financially helped hundreds more.
The foundation has given out more than 45 college scholarships and offers Care Through College, an after-school tutoring and educational program. In 2004, the group launched the Vita Network, which targets a core group of families in need and works through tutoring and mentoring to ensure that children in the program will attend college.
D'Angelo was also interested in providing holiday and recreational activities for children, and set out to find an area that she could use as a summer camp. While conducting a field trip to the Santa Monica mountains, she discovered a 1,700 acre abandoned Boy Scout camp that was perfect.
D'Angelo struck a deal with the National Park Service to lease the property in exchange for making renovations, and Children's Lifesaving Foundation volunteers went to work on the refurbishing project. Thanks to media outreach, the foundation was deluged with offers of service and donations and was able to complete more than $150,000 worth of upgrades and repairs for only $6,000.
The result was Camp4All, a recreational facility that has served 75,000 children and family members since its opening.
D'Angelo, who originally financed Children's Lifesaving Foundation on her own and now serves as its full-time executive director, says she is motivated by the "children's and mothers' successes."
"The children in our program are the first in their generation, often, to graduate from high school – and definitely college," says D'Angelo. "That, I believe, has been our strength in the past 20 years – to give these children the confidence to hope and dream very big. We have seen these young people change the trajectory of their families' lives, within one generation, just as my brother, Ciro, sister, Elena, and I did, as immigrants to America."
Through the renowned Women of Worth program, Points of Light and L'Oréal Paris have partnered to celebrate women like Maria D'Angelo, a 2013 awardee, who are making a difference. Each year, 10 finalists are awarded $10,000 to support their extraordinary efforts to serve their communities. You can nominate yourself or a deserving woman in your life through June 25, 2014. Nominate and see the difference women around the country are making now by visiting WomenofWorth.com​.
Share this post
---