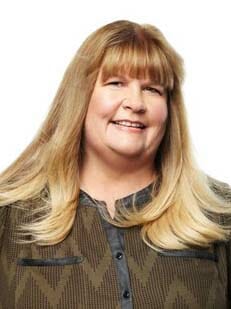 Meet Patricia Boles, today's Daily Point of Light Award winner and a 2013 Women of Worth honoree. Read her story and nominate someone you know as a Daily Point of Light. (See below for more about Women of Worth.)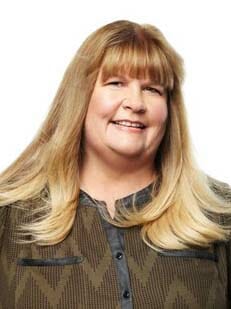 Patricia Boles
Patricia Boles has a unique perspective on the difficulties of being a foster parent. She and her husband have personally fostered more than 100 babies – adopting 10 of them. As she discovered the many burdens facing foster parents, she also found serious shortcomings in the support available through the foster care system.
So in 1998, Boles, of San Marcos, Calif., founded Straight From The Heart, an all-volunteer organization devoted to providing services and resources to foster parents and children throughout San Diego County.
Straight From The Heart offers training, support groups, individual advocacy and mentoring for foster families who may be experiencing a host of challenges with their foster children, from behavioral problems to bedwetting, and with the bureaucracy of the foster care system itself. The organization also operates a center where families can come to receive immediate assistance with various needs. Volunteers – many of them foster parents themselves – are available 24 hours a day.
In 2013, there were about 1,650 foster parents in San Diego County and approximately 4,000 foster children. Boles estimates that almost all foster families in the county have received some kind of service from Straight From The Heart. Over the past 16 years, Straight From The Heart has given out Kid Packs of pajamas, blankets, toys, clothing and other items to more than 12,000 foster children.
The group has also provided more than 30,000 hours of mentoring to foster parents, distributed 50,000 holiday and birthday presents to foster children and given out more than 4,000 tickets to sports and cultural events to foster families. In addition, Straight From The Heart provides care for special needs foster children and has successfully lobbied for both improvements to the child welfare system and stronger laws to protect and support foster families.
Boles says the mission of Straight From The Heart is to ensure that children are loved, nurtured, protected and given a chance to soar. She credits her parents for her dedication to serving others.
"I was raised by a father that served our country and a mother that served our neighborhood, no matter where we lived," says Boles. "She showed us by example how to love each other, especially the ones who were not 'pretty' to the rest of the world. The child with profound physical and mental challenges due to cerebral palsy, the 12-year-old still needing a bib, were welcome at our home."
Aside from her own home duties, Boles is also a founding member and current president of the North San Diego County Foster Parents Association. Despite her busy schedule, she sometimes volunteers more than 1,500 hours a year for Straight From The Heart.
Boles says that much of her drive to keep fighting injustice to children comes from a personal experience. Boles' foster daughter Monique was born to a methamphetamine addict who attempted to hide the pregnancy so as not to be kicked out of her house. Monique was born in a bathroom inside her mother's sweatpants. Had a neighbor not insisted on taking the mother to the emergency room, Monique could have died. Boles took Monique in when she was 8 days old.
"I see the good that we do at Straight From The Heart, and the thanks of our foster and adoptive families means the world to me," says Boles. "I am better for knowing them and lifted up by their service to children who need them so much."
Through the renowned Women of Worth program, Points of Light and L'Oréal Paris have partnered to celebrate women like Patricia Boles, a 2013 awardee, who are making a difference. Each year, 10 finalists are awarded $10,000 to support their extraordinary efforts to serve their communities. You can nominate yourself or a deserving woman in your life through June 25, 2014. Nominate and see the difference women around the country are making now by visiting WomenofWorth.com​.
Share this post