Maryland Teen's Birthday Box Volunteerism Comforts Isolated Seniors
Meet Daily Point of Light Award honoree Ronia Brown. Read her story and nominate an outstanding volunteer or family as a Daily Point of Light.
Ronia Brown says the last few years of her grandmother's life were marked by long periods of medical isolation. That isolation, says the 16-year-old Waldorf, Maryland student, made a lasting impression on the family. Wanting to comfort others who experience similar loneliness, Ronia knew she could make a difference through volunteering.
Launching Nia's Birthday Box in 2018, Ronia set out to gift the elderly and children in need with her Birthday Boxes. Realizing that widespread isolation was affecting people daily during the COVID-19 pandemic, the rising high school junior expanded her efforts by sending Kindness Boxes around the United States. From Maryland to Texas and Nevada, Ronia is reminding people they are not alone by providing them comfort and celebration through service.
What inspires you to volunteer?
My parents have always emphasized the importance of service, and I firmly believe that nobody has to do everything, but everybody has to do something. I'm inspired to volunteer because I know I am making an impact and I know my service makes the people I serve feel loved.
Describe your volunteerism with Nia's Birthday Box.
As founder and CEO, I manage our social media, hold monthly packing parties for our Birthday and Kindness Boxes, and manage fundraising and donations. When it comes to the seniors and also, children that are hospitalized, sheltered or in foster care environments, they are often lacking time with family and friends. We try to personalize the boxes, which are either full of party favors, gifts, comfort items like blankets or essentials like socks, shirts and hygiene products. We've donated more than 500 Birthday Boxes and thousands of items since 2018, and we're reminding people they are not alone, whether it's their birthday or just an ordinary day.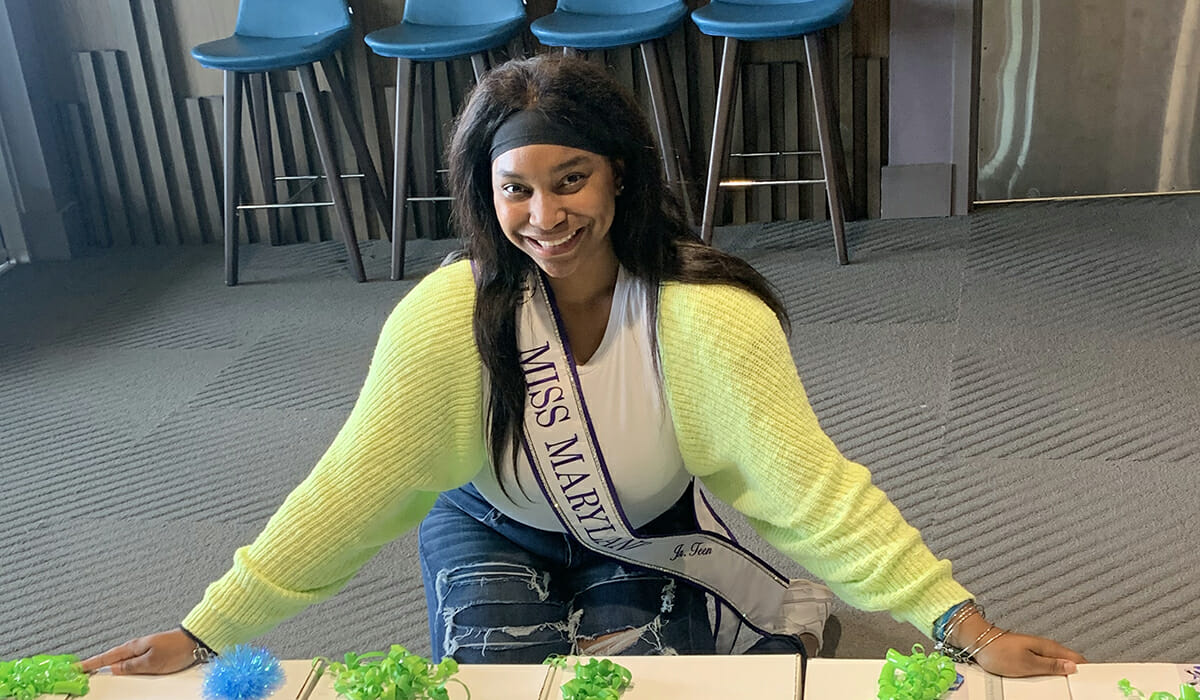 Share one personal story with me from your volunteerism.
I recently gave a box to my grandfather because he was unfortunately hospitalized. He's since been released from the hospital, but we were experiencing that isolation again, after I'd experienced it so many years ago with my grandma. It was scary for me because only one person could visit him at a time, but seeing that smile on his face was uplifting for my spirit and his spirit. The relief I experienced made me realize if my family felt this way, families I don't even know are feeling that way because of our boxes. I truly think volunteering is my life's purpose.
Why do you think it's important for others to give back?
There are so many problems around our world and so many ways to give back. You can make cards for somebody, be a penpal, or go to a food pantry and help someone facing food insecurity. We want to grow up in a world where we all care about each other and it's a good place to be.
How have you continued to volunteer throughout the pandemic?
At the beginning, it was really rough because I realized everything was closing down and lots of places stopped taking donations. We expanded across the nation to combat isolation and exclusion and found anywhere and everywhere that would take donations, including women's and family shelters. I knew as an advocate of inclusion that isolation wasn't just happening on someone's birthday, I wanted to find a way to do my service every day, which is how our Kindness Boxes were created.
What do you want people to learn from your story?
Don't be afraid to try something new. When I first started, I kept my service very local. I realized that once I started reaching out to more people that I didn't know, I made a greater impact. Don't be afraid to branch out and go on a leap of faith.
In one word, what does volunteering mean to you?
Impactful.
I love to do everything. I am a six-year competitive swimmer, I am a varsity softball player, I run cross-country, I do pageants, and I am heavily involved in STEM. I studied cybersecurity in high school.
How can readers help?
We rely on donations to continue to provide birthday and kindness boxes. Please visit our website for more information about how you can help.
Do you want to make a difference in your community like Ronia Brown? Find local volunteer opportunities.
Share this post