Massachusetts Teen Provides "Kare Kitz" for Children in need in her community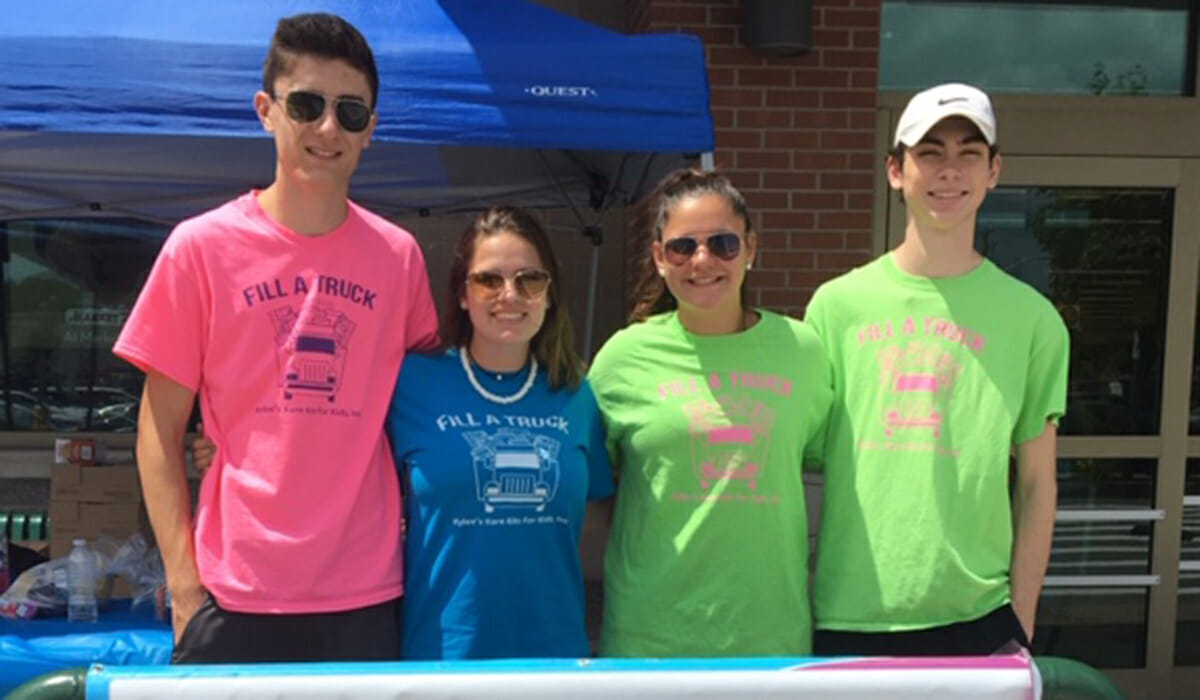 Meet Daily Point of Light Award honoree Kylee McCumber. Read her story and nominate an outstanding volunteer or family as a Daily Point of Light.
Kylee McCumber was 10 years old when she founded her nonprofit organization, Kylee's Kare Kits for Kidz back in 2012. At the beginning of her service work, she was providing food for 10 children in her local community. Now, seven years after she started, the eighteen year old's operations have expanded to more than 500 children a week.
With the help of her grandmother, they now have a volunteer group of over 30 people. Every week, her organization distributes kits containing food items to underprivileged kids in her area of Leominster, Massachusetts. In addition to the work that she does to provide food, Kylee also organizes annual school supply drives before the beginning of the school year and a similar one around the holidays which provides gifts for the children in her community.
Currently a senior in high school, Kylee continues to be of service by taking on the role as Secretary of the National Honor Society and President of Model United Nations at her school. She is also a fellow for the Boston based nonprofit, Peace First and has gone on service missions overseas to the Philippines and the Dominican Republic.
What inspires you to volunteer?
I believe that it is important to give back to others that are less fortunate than me because one never knows when you could find yourself in need and hope that someone would help you.
What has been the most rewarding part of your work?
The most rewarding part of my work is interacting with the children and their families and seeing the difference my team and I have made in the children's lives.
What have you learned through your experiences as a volunteer?
Through my experiences as a volunteer I have learned the importance of not judging people for the circumstances they may be in. Until you have walked in someone's shoes you have no right to judge them. Always be kind as you never know the difference your kindness can make in someone's life.
Are there any future partnerships, programs, or events that you are excited about?
Our annual Holiday mission is approaching and I am very excited to see my community come together to make a difference in the holidays for our kids. Watching the children interact with Santa & Mrs. Claus and seeing the excitement on their faces when they receive a gift makes all the effort put into the mission so worth it.
Why do you think it's important for others to give back?
I think it is important for others to give back because I have been taught that it is better to give than to receive and have learned how true that statement is. I always receive so much more than I give.
Do you want to make a difference in your community like Kylee? Find local volunteer opportunities.
Post written by Jomari Delgado
Share this post