Massachusetts Volunteer Provides 'Hope' for Her Community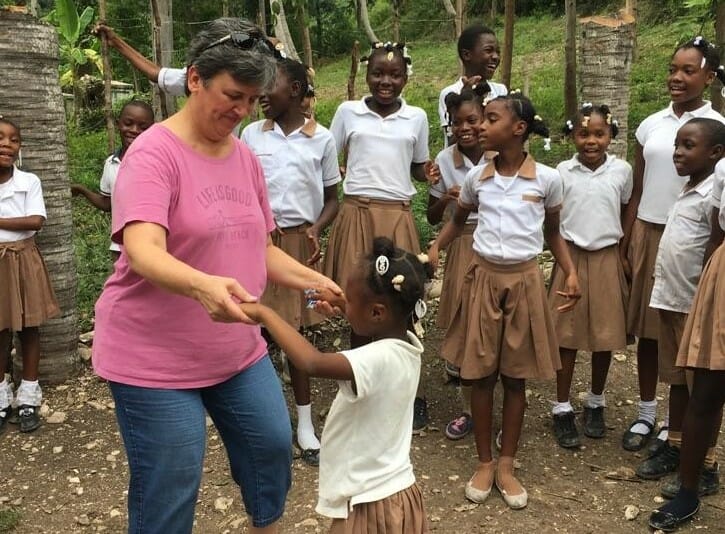 For the past five years, Chicopee, Massachusetts resident, Cathy Morgado, has dedicated herself to the HOPE worldwide Pioneer Valley Chapter, which is part of HOPE worldwide , an international charity that changes lives through the compassion and commitment of dedicated staff and volunteers delivering sustainable, high-impact community-based services to the poor and needy. Cathy oversees several of the chapter's ongoing programs. She leads the HOPE autism support group, which provides family support for parents affected by autism and is currently involved in planning an upcoming mentoring program for at risk youth.
Cathy is committed to making a difference in her community and is today's Daily Point of Light honoree. Points of Light spoke with Cathy about her commitment to service.
What inspires you to volunteer?
Volunteering is a way for me to give to others unconditionally. My passion to help others really comes from my Christian faith, my inspiration being Jesus, who was the ultimate example of servanthood.
My parents were also "givers" and they brought me up to be that way, too. My dad suffered through the Depression, going from door to door begging for food. That had an impact on him and in turn affected me positively. Even when my father was dying, he was directing me to give away appliances from his home to people who needed them.
As I have gone through "hard times" myself in life I have developed a lot more compassion for other people in need because I have been in their shoes.
Describe your volunteer role.
My current role is being an advisory board member and volunteer for HOPE worldwide Pioneer Valley Chapter. For the past several years, I have been overseeing several chapter programs here in Western Massachusetts: food drives for local food pantries, service at a soup kitchen in Holyoke, and our retail donation program. I run a monthly support group for parents of children on the autism spectrum. I have also volunteered in different capacities in our annual Christmas party for foster children and our backpack drive for needy students
What has been the most rewarding part of your work?
The most rewarding part of volunteering is meeting new people and developing relationships. It has really changed my perspective from being judgmental of others to empathizing instead. We are all in the same boat down here on earth. At some point in our lives, we all need help from somewhere, from someone. I feel that I have a huge responsibility to give what I have because God has blessed me with so much to give. When I give, I see the long-term impact it can have in this world. It can save people in many ways, not just materially but emotionally and spiritually also.
My husband and I have donated financially to start a medical program overseas in partnership with BRITE Initiative. I went to visit their schools in Haiti and saw that little children were dying from lack of medical care. Because we give, their students can get medical treatment. Sometimes we just have to volunteer our money to make a difference. Once you make a decision to get involved, you can't ignore what is going on.
Are there any future partnerships, programs, or events that you are excited about?
One new program we are developing is a mentor program for at risk youth in Department of Youth Services (DYS) custody. We are going to provide mentors for them in developing goals for their lives, including life skills and education and employment. We really want to make a difference that is sustainable and lifelong for people in the program.
Why do you think it's important for others to give back?
We can each do something and I believe we need to take personal responsibility for others.
What do you want people to learn from your story?
I really want people to know that you can give what you have to others, whatever that is. I love Mother Teresa's quotes that say: "If you can't feed a hundred people then feed just one," and, "If you judge people you have no time to love them."
Do you want to make a difference in your community like Cathy? Visit All For Good for local volunteer opportunities.
Share this post