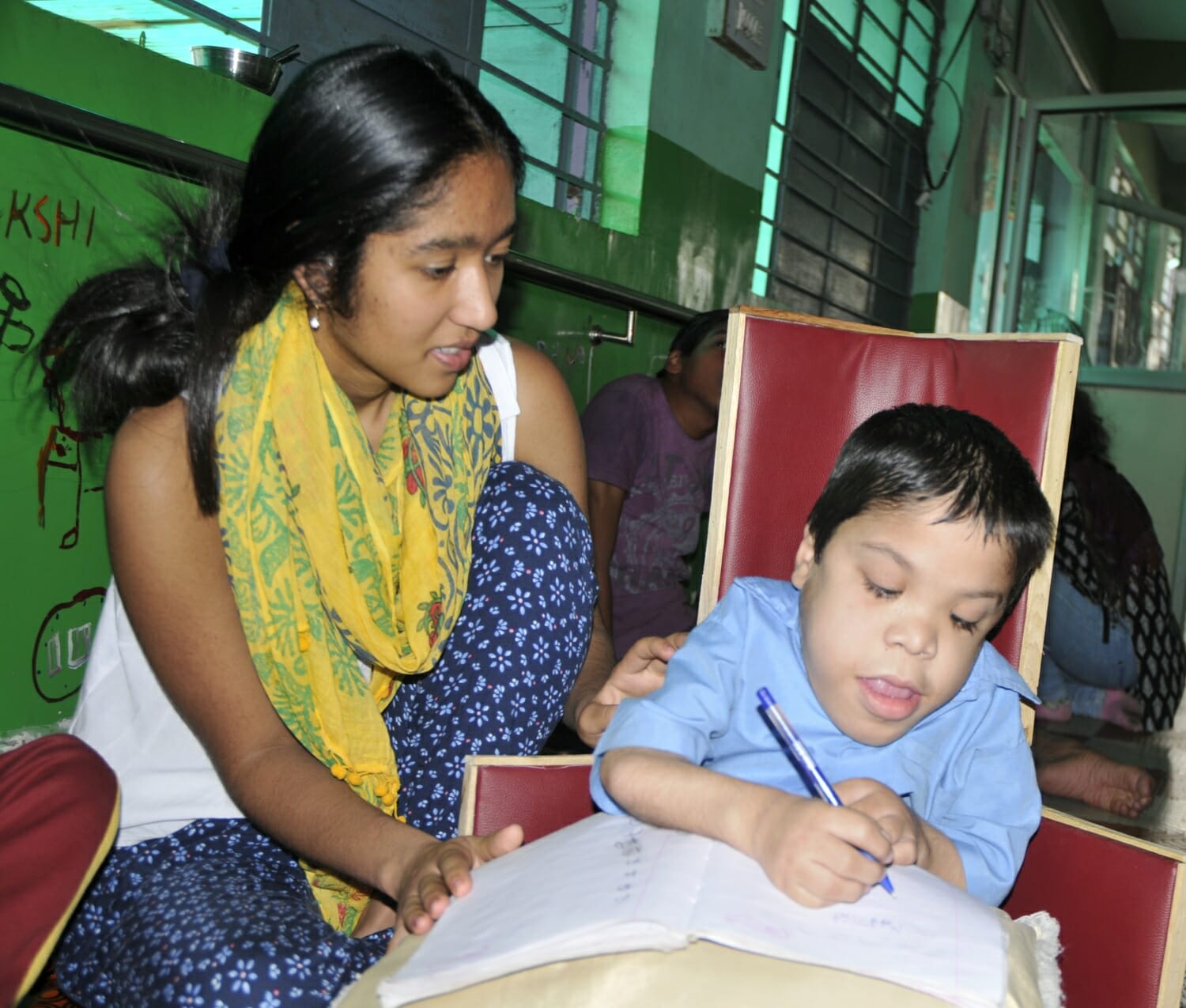 Megan Sai Dogra wasn't born on December 3, 1984 when a deadly cloud of more than 40 tons of methylisocyanate (MIC) gas leaked over the sleeping city of Bhopal in central India. The horrific Union Carbide industrial disaster quickly claimed an estimated 8,000 lives, with an estimated 20,000 related fatalities traceable to the event.
Dogra, 17, is an Indian American living in Milwaukee. She visited her parents' native Delhi often as a child, and was always touched by the poverty she witnessed. "I always felt the desire to do something to help these people, but I never knew what to do," she recalls. Her intent crystallized when she heard a presentation by Professor Lalita du Perron, Associate Director Center for South Asia UW-Madison.
"She talked about the aftermath of the Bhopal disaster, that because it was at that time close to 30 years since it happened, it is forgotten by many people. But the tragedy continues for children born in the past 30 years, children affected with birth defects like autism, blindness, deafness, cerebral palsy and other developmental disabilities," explains Dogra. "I immediately found my passion and focus."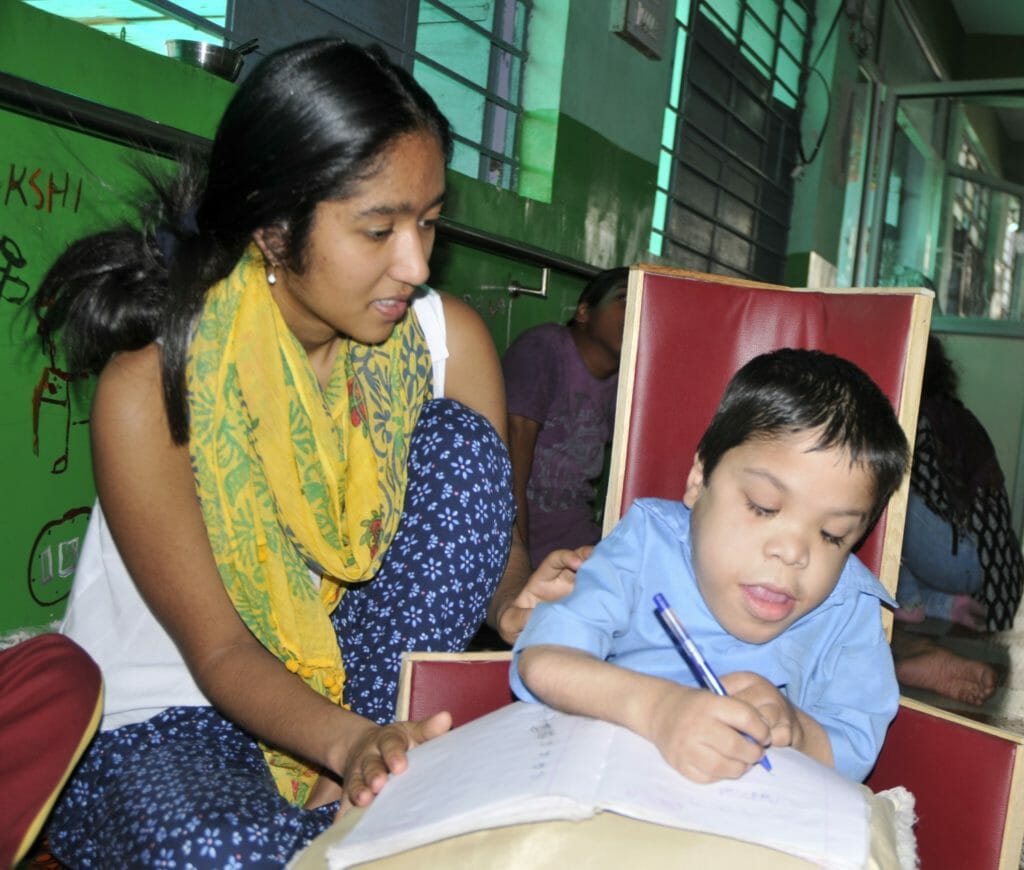 Dogra at the Chingari Rehabilitation Center in March 2014.
In March 2014, Dogra visited Bhopal, met with children and their families treated at the Chingari Rehabilitation Center and documented their stories in the film Assist Bhopal, screened at the Milwaukee Film Festival 2014, the All American High School Film Festival 2015, 13th Annual International Students Film Festival Hollywood 2015, Phoenix Film Festival Melbourne 2015 and at the "Global Public Health Film Festival- Toxic Exposures" at the 143rd American Public Health Association Annual Meeting and Public Exposition in Chicago.
On December 3, 2014, the 30th anniversary of the Bhopal Gas disaster, Dogra organized her first Assist Bhopal fundraiser dinner. Working with a team of dedicated volunteers, she helped raise $16,440, money that was sent directly to the Chingari Rehabilitation Center that serves this patient population. "The money was used to fund a nutrition program at the clinic, to buy food to feed these innocent children," she said. She plans to return to Bhopal and the clinic in the spring of 2016. To date, Dogra has raised $23,811.
"My goal is to raise money and raise awareness of this forgotten disaster. The stories of these innocent children are heartbreaking. We can't forget about them," said the young filmmaker. Another goal is to facilitate environmental stewardship for this community, providing environmental conservation or restoration services and see the factory site cleaned up. "That's the only way that the coming generations will not be born with congenital birth defects because of the contaminated ground water," she says. "I am committed to helping these children for the rest of my life."
Share this post