Middle School Pageant Queen Fights for Sustainability and the Well-Being of Special Needs Students
Meet Daily Point of Light Award honoree Nicole Hahagutchi. Read her story and nominate an outstanding volunteer or family as a Daily Point of Light.
Nicole Haragutchi is a busy 11-year-old. She loves singing, playing piano, drawing, spending time with family and participating in pageants. As an introvert, Nicole credits her involvement in pageants and volunteer service through her resulting foundation with building social skills and confidence. Her foundation, If You Can Dream, focuses on environmental initiatives and helping students with special needs.
With family heritage in the Philippines, Japan and Brazil, Nicole has spent time in each place visiting kin and volunteering along the way. Earlier this year, she visited the latter two countries. Passionate about her heritage, she can rattle off a welcoming phrase in Tagalog, one of three main languages of her mother's home country. Her multiple concurrent projects include saving endangered species from extinction, creating sustainable food production methods and donating to help children with special needs.
As a fan of STEM projects, Nicole is also working on learning to code, with the goal of creating a game that teaches people about sustainability. One of the ways she funds her foundation is with award money from STEM projects. In her attempt to create a self-sustaining world, she has nearly done the same with her service. Nicole, with her strong determination and impressive skills, is leaving a lasting legacy of kindness in just over the decade she has been alive.
What inspires you to volunteer? 
When I started my foundation, I saw problems like floods, typhoons, wildfires and hunger, and I wanted to help solve them. The main issue is climate change, so I started working on sustainable food production and farming. I also work with many people around the world on the Call to Action, which spreads awareness of endangered species. I started all this because I wanted to help make our planet a better place for everyone. 
Describe your volunteer role within your foundation's different projects.
There are a few projects I'm working on. The first is to save the araucaria angustifolia, a tree native to southern Brazil, from extinction. It's very important to the local culture, previously for lumber and now, for the piñon (seeds), and it's one of my favorite foods. After doing some research, my Brazilian ambassador and I organized a series of planting events to raise awareness. Tying in my foundation's other mission, I contacted a local student with special needs to be the face of the project. And I was the point of contact for the press.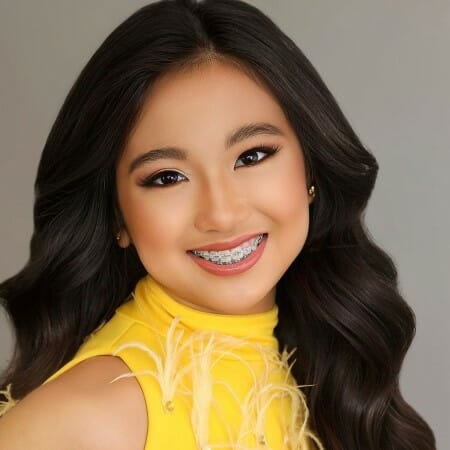 My foundation has many ambassadors, so when I wasn't able to go help with the planting events because I was in school, they were able to move forward. I contacted the mayor there to plan. We all worked together. 
That led to Project Extinction Call to Action, an initiative to raise awareness of other endangered species by teaming up with organizations and individuals in Brazil, the Philippines and Florida. We ran campaigns for the tarsier, the blue macaw, the pink dolphin, the giant anteater and the manatee. We're also getting ready to study the effects of climate change and the potential for a sixth mass extinction. I developed the homepage for the project and coordinate with our contacts. And I'm preparing to use to enter a couple of competitions in hopes of securing funds for my other programs. I'll be presenting my findings at the Global Innovation Field Trip International Conference. 
As part of the project, my friend Ashweja and I are working to find a way to remove excess sargassum that hits the coast of Florida each year. It interferes with the manatees' food supply and sometimes suffocates them. We want to turn it into something useful, so we ran an experiment to convert it into bioplastic that dissolves in water. I talked to the owner of a company that makes bioplastic bags about how we can use this, and he gave me a lot of tips. We're talking about starting a podcast. 
The third project uses modern food production methods integrated with green technologies to make them sustainable. We create different prototypes of aquaponics, hydroponics, sprouting, microgreens and fungi which uses a fraction of the water normally used in traditional food production by using water in a closed circuit. Prototypes utilize devices that capture water from the air, reduce water waste and chemical runoff, allow remote monitoring and automate actions with green energy and elements of AI. I've worked with contacts on Lakota and Guarani Indian Reservations in South Dakota and Brazil—and a special needs school in the Philippines—to replicate these growing methods and test feasibility in different locations with success. Everyone is learning. And I created an Android app to facilitate that. 
The main project and objective of my foundation is to make dreams come true for students with special needs. We've sent someone from Brazil to Disneyworld. We've given people books and a bicycle. Recently, we delivered food baskets to children in the Cayayan Valley region of the Philippines. I contact recipients, raise funds and deliver donations or coordinate delivery through foundation ambassadors. I'm also working with the Tagaytay City Special Education center to provide resources. 
What's been the most rewarding part of your work? 
It's how you feel inside. When you help a person and make someone's day, like giving food to students with special needs, it's heartwarming. I felt this warmth in my heart, which made me want to do more for the world. It motivates me to help more. It keeps me going. 
What have you learned through your experiences as a volunteer? 
I've learned to be more open-minded and more responsible. It's also helped me be kinder. Before I started volunteering, I had social anxiety; I wasn't able to talk to people. But after volunteering, I started to feel more comfortable and could better see what help people needed. My pageants also helped me a lot with talking to people and not being nervous.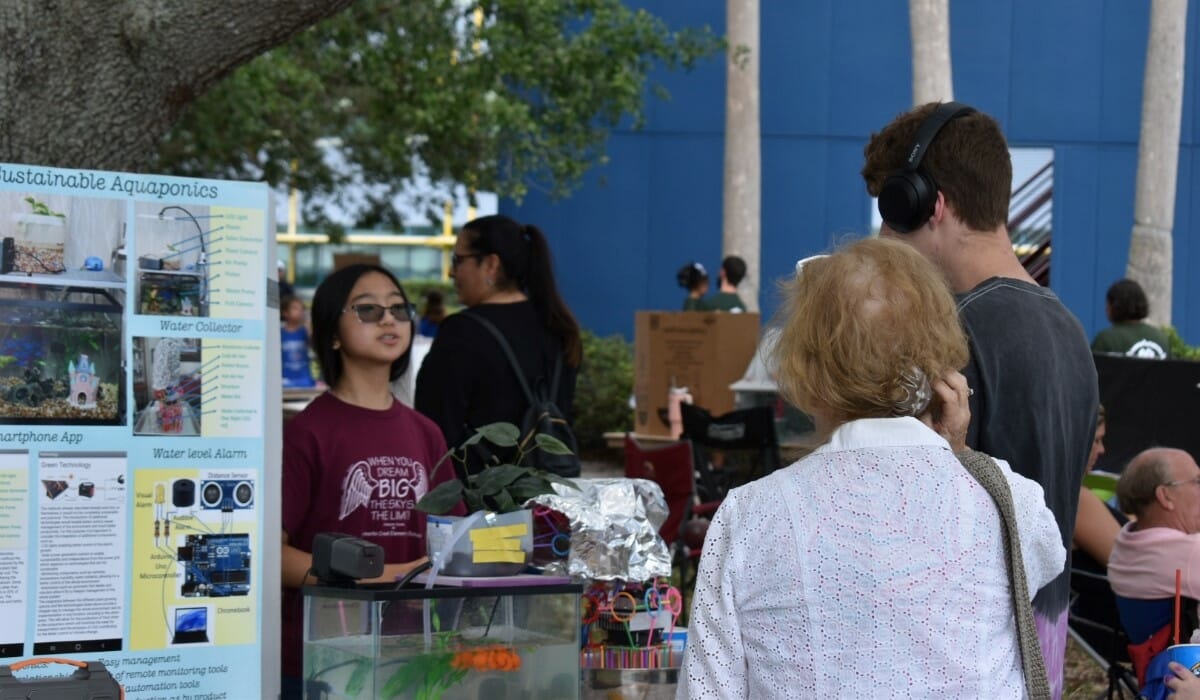 Are there any future partnerships, programs or events that you are excited about?
I'm looking forward to mentoring more schools. I'm also working on making a sustainability game on Roblox studio so people can learn more about being sustainable. 
Why is it important for others to get involved in causes they care about? 
If we don't do anything, we might go extinct. In my area and probably other areas in the U.S. and Europe, there has been a heatwave this summer. And this is happening because of climate change. I want us to slow down or stop this so we don't become the sixth mass extinction, and we can all make our world a sustainable place where we can all survive. 
What do you want people to learn from your story?
Always be sustainable and think of your day-to-day actions. When you're leaving a room, turn off the light. While you're brushing your teeth, turn off the faucet. And take shorter showers or, when it's hot, use colder water. You might think this won't do much, but it helps. And take small, kind actions. Help a person at school with their books or their homework. Put a smile on their face, and you'll feel the warmth in your heart. Be kind and learn to be sustainable so we can all help make the world a better place for everyone. 
Do you want to make a difference in your community like Nicole? Find local volunteer opportunities. 
Share this post