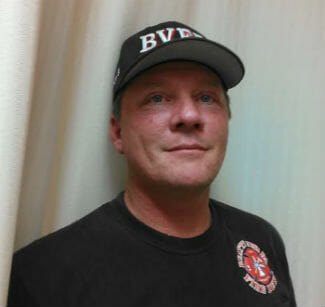 Meet Daily Point of Light Award honoree Mike Harmon. Read his story and nominate an outstanding volunteer you know as a Point of Light.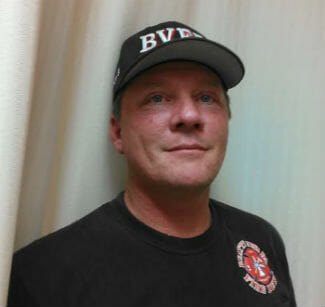 Mike Harmon
Located not far from the gateway to Death Valley, the small town of Beatty, Nevada, doesn't have a pharmacy, a hospital, a dentist – or even a big box store.
What it does have, though, just might make up for it all: Mike Harmon.
Officially the chief of the town's all-volunteer fire department, Harmon, 43, has spent a lot of time putting out fires of a different sort.
He's helped an elderly resident repair a swamp cooler. He's scoured the area's surrounding mountains to help find lost souls. He's lent a hand to the construction crew that worked on finishing a new ambulance hall.
"We don't have a lot of fires here," he says by way of explanation. "So, I'm happy to be able to help people whenever they need it."
Harmon initially joined the fire department as a lark, when a work buddy painted a colorful picture of the camaraderie. But Harmon would learn soon enough that things could get serious.
"The first time I ever did an extrication was for a big accident," he recalls. "There were six people in a van that had spun out of control. They ranged from a baby to the mother in her 40s who was breastfeeding him."
Harmon admits he was a "little nervous," but, today he's still proud that everyone emerged with no serious injuries.
Harmon typically prefers not to dwell on the unpleasant aspects of his work. Instead, he appreciates the skills he's acquired during 10 years of volunteering.
He rattles off all of the courses he's taken across the state. There's fire fighter, fire instructor, emergency medicine, hazmat tech, even pyrotechnics.
Lately, he's been traveling 150 miles each way three times a week to take an advanced course in emergency medical services. And that's on top of his full-time job as a building supervisor for the county of Nye.
"Prevention," he adds, "is just as important as saving lives. … The most important part of what we do is to never be unprepared."
Share this post