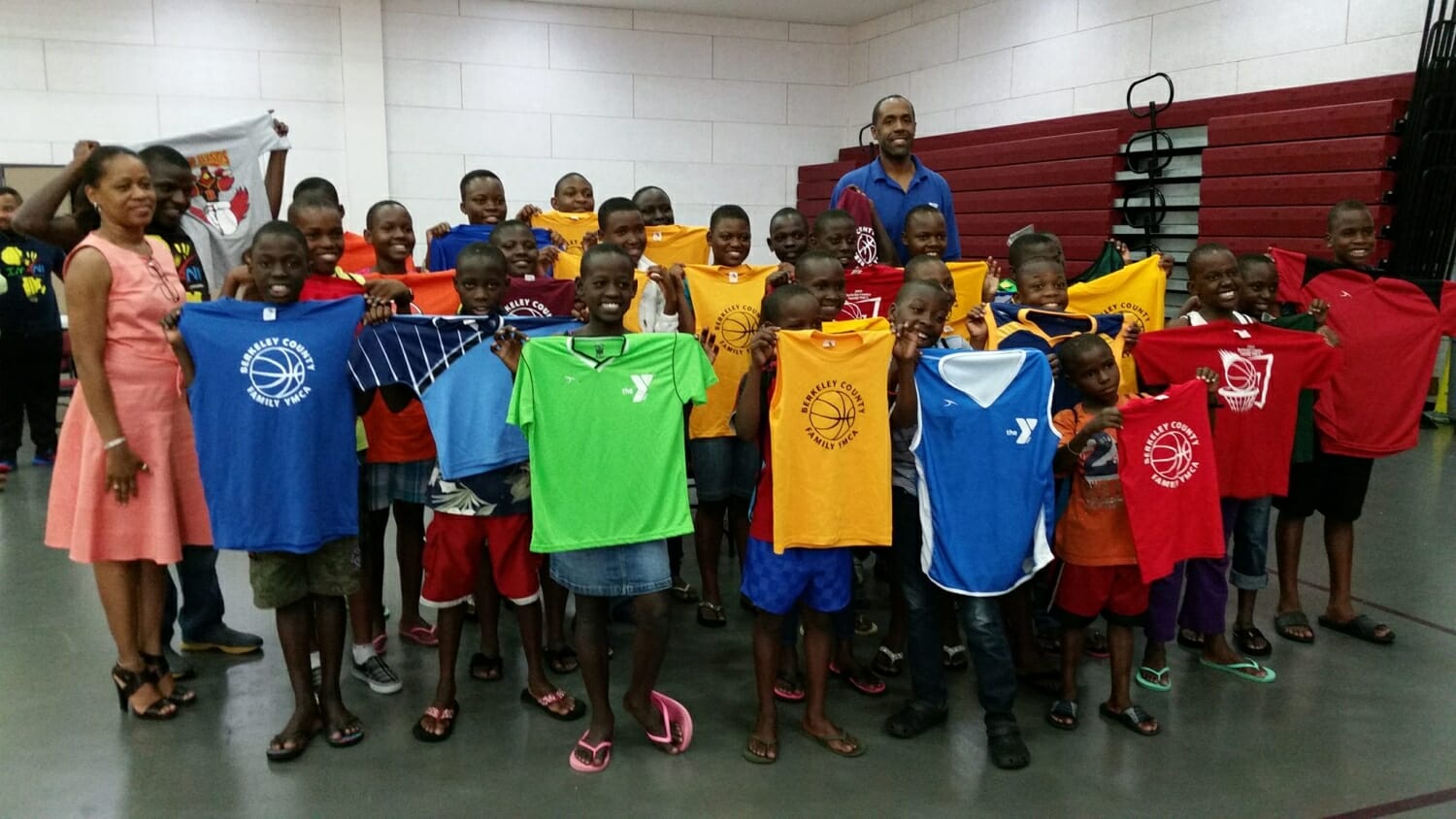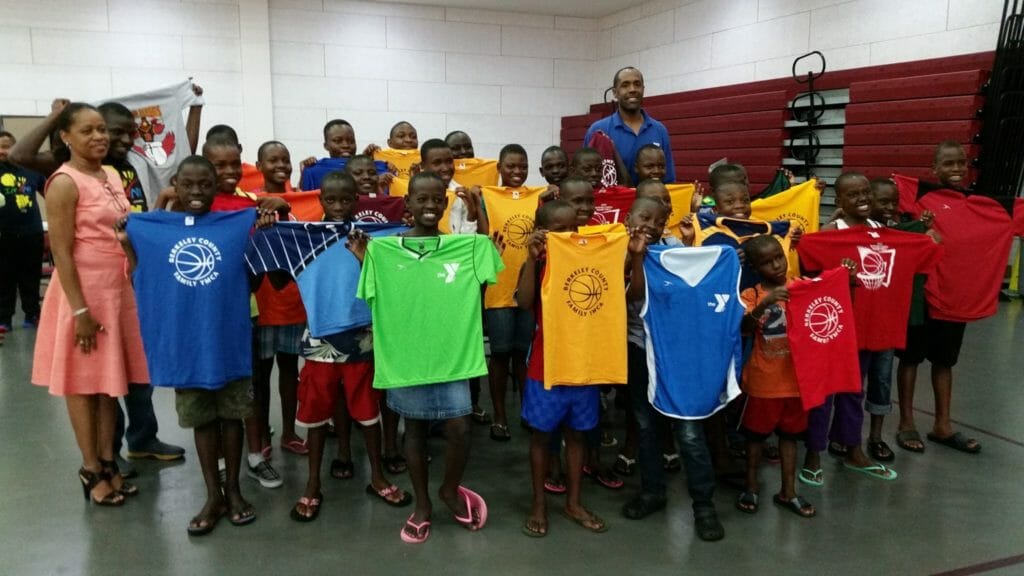 Myra Chamble (far left) with children during an event at the Berkeley County YMCA/Courtesy Myra Chamble
Myra Chamble shares her love for the arts with underserved children and teens in Charleston, South Carolina as a volunteer dance teacher at the YMCA of Greater Charleston and local schools. The former New Yorker also coordinates college tours for high school students and teaches health awareness classes for the William Carter, Jr. College Enrichment, Health Awareness and Basic Skills Basketball Camp.
Myra is today's Daily Point of Light, and Points of Light spoke with her about her commitment to service.
Describe your volunteer role.
Being a semi professional dancer, I teach dance classes at various schools, and I am the praise and mime director at my church. I also coordinate Teen Achievers' out of state college tours. As a [leader] of the Beta Club, I help to promote achievement, service, and leadership skills to middle school students.
What inspired you to give back?
When I moved to Charleston from New York, I realized that a lot of the children in the afterschool community did not know much about being a ballerina or taking dance classes. Many of them needed help academically and more needed help deciding what college was right for them or how to apply for college.
What is the most important lesson you've learned through your experience as a volunteer?
There is a lot of information for students/people in the world but they need to be inspired and taught how to seek the information that is right for them. Being here to help is an awesome experience.
Why do you think it's important for other people to volunteer?
To gain new experiences, help others, create connections, build relationships – all which will help a person build career options
Do you want to make a difference in your community like Myra? Visit All For Good to find local volunteer opportunities.
Share this post