First-Generation Graduate Mentors Underserved Youth for College Access and Success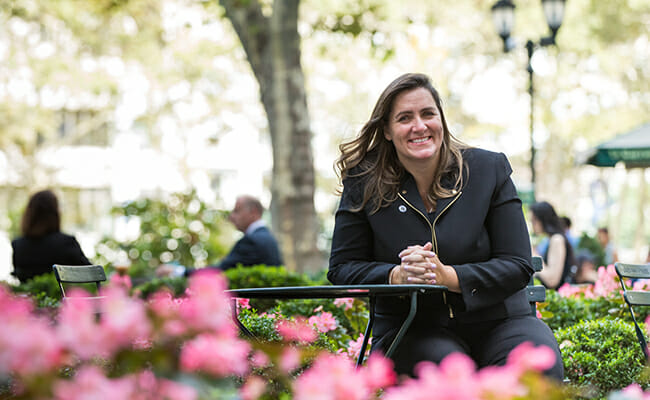 Meet Daily Point of Light Award honoree Leanne Huebner, who was a Top 10 finalist for the L'Oréal Paris Women of Worth Award in 2017. Each year L'Oréal Paris and Points of Light recognize and celebrate Women of Worth who make a beautiful difference in their communities. Ten honorees each receive a $10,000 grant to support their most cherished cause, and an online vote determines one honoree who will receive an additional $25,000 grant. Nominations for 2018 are now open! If you know a woman who works to create lasting and significant change in her community, nominate her to be one of the 2018 Women of Worth.
Raised on a farm in an impoverished rural community, Leanne Huebner saw first-hand the impact a college degree had on her own career opportunities. After earning her bachelor's degree and starting a career in New York, Leanne — a first-generation college graduate — used her free time to volunteer and plan enrichment days at museums, ballparks, and other sites for underserved foster youth. While these days were fun for the kids involved, she wanted to do more, realizing that access to higher education was the key.
Leanne co-founded Minds Matter to guide deserving youth from low-income backgrounds towards college and improved life trajectories. The program works with high-potential high school students providing them critical resources — such as mentoring, tutoring, SAT and ACT test preparation, summer academic programs and financial aid application assistance — to ensure both college access and success. Today, the program has expanded to 13 cities nationwide, and more than 2,000 have participated in the program.
Share this post
---