Nebraska Teen Exposes Students To Computer Science and Strengthens Communities Through "Code for Change"
Participating in a local computer club but feeling like meaningful applications were out of reach, Pranav Rajan decided to effect change in his community.
Founding "CodeforChange" along with two of his high school peers, the now 17-year-old Lincoln, Nebraska student exposes students to the topic of computer science, while at the same time providing efficient solutions to community organizations. And the work doesn't stop just in Pranav's community – CodeForChange works with the Youth Entrepreneurship Clinic to center the focus on bringing entrepreneurial and computer science based education to other rural parts of Nebraska.
Seeking to solve the lack of experiential learning and computational learning at local educational institutions, Pranav is on a mission to show students the true impact of the power of computer and entrepreneurial skills, and is today's Daily Point of Light award honoree. Points of Light spoke to Pranav to learn more about his volunteerism with CodeforChange.
What inspires you to volunteer?
My biggest inspirations are my peers at school. Sometimes, I see a lack in interest in school studies and classes. Students will ask why they're learning what they're learning. With CodeforChange, I am providing that answer. I show other students the importance and usefulness of what they're learning so they can apply those skills in their community.
Describe your role with CodeForChange.
As president and executive director, I oversee all partnerships CodeforChange has with non-profits as well as the projects we provide to students. We have worked with about 10 non-profits thus far, and have had about 70 students participate in our program. I volunteer up to 30 hours per week handling logistics, conducting meetings with students and reaching out to possible clients and non-profits we want to work with.
Explain how CodeforChange works?
We assign participating students to teams, and match them up with local organizations to apply their skills. Additionally, we have launched the Rural Growth Initiative Project (RGIP), a partnership between our organization and the University of Nebraska at Lincoln. There, we work with professors and faculty to provide students with modern computer science and entrepreneurship curriculum accessible internationally. I felt strongly about creating opportunities for rural Nebraska, where there isn't much access to these kind of projects. With our virtual curriculum, students from all over the world can access our content and programs.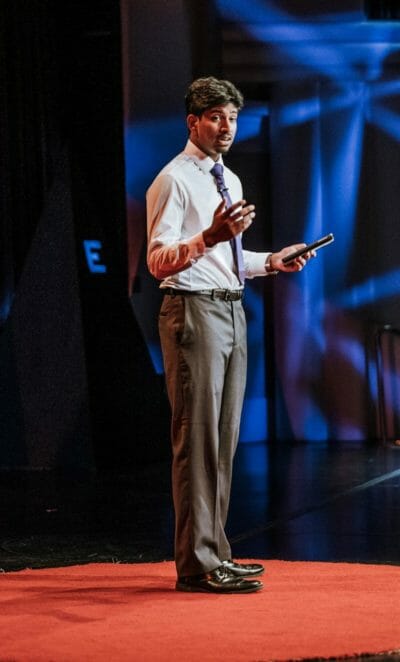 What have you learned through your experiences as a volunteer?
I've learned how access to education can affect lives. I've been able to translate how skills we learn in school can be used to impact day-to-day lives. I'm passionate about engaging students, and because of our virtual curriculum and tech, we are providing students across Nebraska with educational opportunities.
Share one personal story with me from your volunteerism.
We had a student who wasn't doing very well in school because he didn't find what he was learning to be very useful. Even though this student didn't think his career path required computer or tech skills, I recruited him to join our program. As soon as he began to work on his project, an app which provided resources for individuals experiencing mental health issues, he was off. He began applying these entrepreneurial, humanities and STEM skills, and started paying attention in class. He started to receive good grades in school, and his project was one of the most successful projects we've ever had at CodeforChange.
What do you want people to learn from your story?
The skills students learn in educational institutions can be used to impact their communities. My advice is to always seek out opportunities and places where you can apply those skills.
How can readers help?
Please check our website for more information: https://codeforchange.info/.
Do you want to make a difference in your community like Pranav Rajan? Click here for local volunteer opportunities.
Share this post