New Jersey Teen Brings Thousands of Books to Underserved Youth Across the Globe
Meet Daily Point of Light Award honoree Isabella Dail. Read her story and nominate an outstanding volunteer or family as a Point of Light.
Isabella Dail has always had a deep love of reading, which she describes as having enriched her life. When the Saddle River, N.J.-native discovered her local libraries were throwing out high-quality books due to lack of space and nowhere to send them, she knew she wanted to find a second life for the books with underserved students who could use them. In 2018, Isabella started the nonprofit Adventures in Ink, which promotes global literacy through book donation drives as well as writing workshops and literary readings for elderly and pediatric patients.
In the past two years, Adventures in Ink has donated over 2,500 books and reached over 4,000 people across the globe. The nonprofit's biggest project was partnering with the African Library Project to establish a library in Ghana, with 1,100 books provided by Adventures in Ink. While the COVID-19 pandemic has put a pause on the workshops and public readings, Adventures in Ink is now working to prerecord literary readings to be sent to schools, hospitals, and nursing homes. Isabella said the organization is looking to expand to help even more areas and would love to hear from anyone interested in volunteering.
Describe your volunteer role with Adventures in Ink.
Adventures in Ink is an organization that promotes youth literacy through book donation drives, literary readings, and writing workshops. I founded the program in 2018 and I'm currently the president. I manage all the volunteers and I'm in charge of book drives and other events we hold, so I dialogue with a lot of our partners and coordinate at a higher level.
What inspired you to start this?
I have always loved reading. I've always had fantastic access to libraries and resources and books, and I learned a lot of local libraries were throwing out a lot of high quality books because they didn't have anywhere to send them. I knew that there were a lot of students who could probably use the books, and that there was just a disconnect between the two. So the program really started with the books. I wanted to create a bridge between these libraries and these underserved communities. All of my books come from local libraries and then I ship them globally. As the program grew, I began to add other experiences that involve literary enrichment, so that would include the writing workshops and the public readings for the elderly and the sick.
Who do you donate the books to?
We've had a few big projects. I think our biggest so far is we established a library in Africa. We partnered with the African Library Project and we sent about 1,100 books to a school in Ghana, which served about 510 students who had no other access to books. A library was built but unfortunately the funds ran out and they were unable to purchase the books, so we supplied the books for that library. We've done a few other projects as well. We partnered with Libraries Without Borders for their Wash and Learn Initiative. We sent books down to the Texas area in Spanish and English, so students and children whose parents are in laundromats can read during that time and have enrichment in a place that might be a little bit more unexpected. We've been targeting underserved youth and we're now starting to partner with local schools. Just recently for the holidays, we sent about a car full of books to a local school in holiday bags as a gift.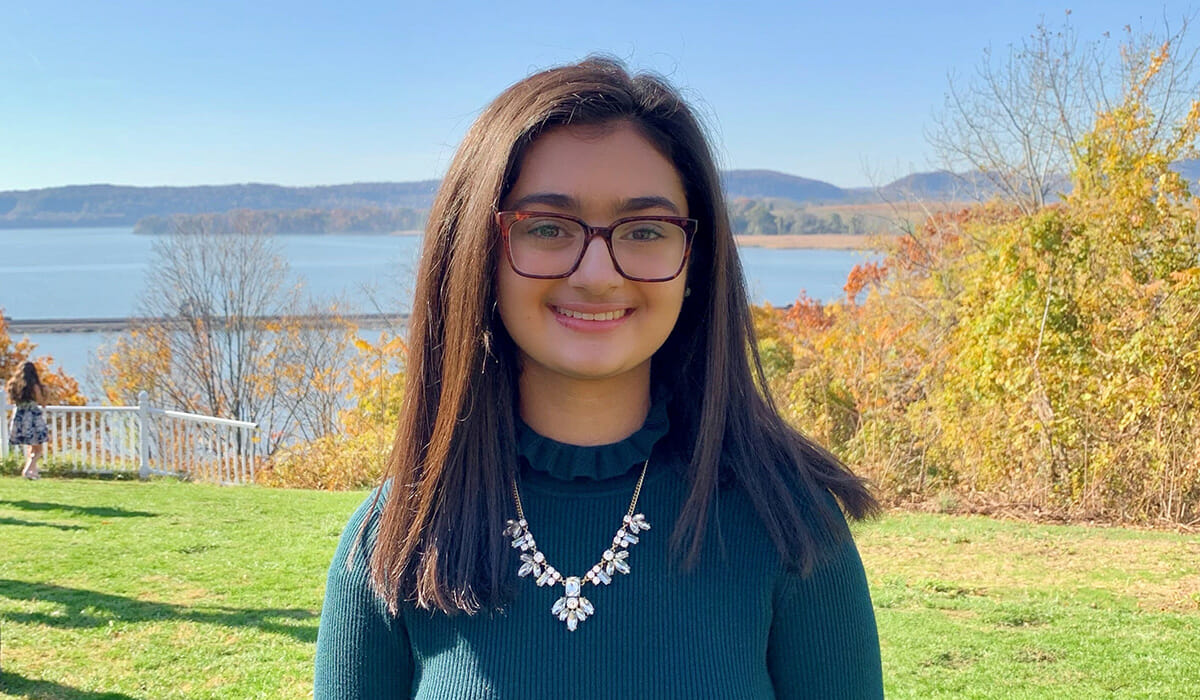 Why is promoting literacy so important to you?
I think reading has been such a prominent part of my life and a very deep passion of mine. Reading has opened up so many doors to me. It sparked an interest in writing. It's created such a wonderful and enriching life. I've loved reading books. I wanted other people to have that opportunity the same as I had, because I know how much enjoyment I took out of reading books and I still do. I thought it would be really beneficial and wonderful for people to have that opportunity who might not otherwise have.
What's been the most rewarding part of your work?
I think a lot of the letters and the photos that I have received have really shown me how appreciative people are of books. I wasn't really sure what the impact would look like. I think those letters have been so touching and heartwarming for me to see because I'm shipping things globally and usually in far locations, so I'm not able to see where they're going or what their reaction to them are. I've loved receiving information from different people about the books, where they've gone, and who they've gone to.
What have you learned through your experiences as a volunteer?
I don't think I realized how much of a disconnect there truly is between resources and areas that need them. There are local libraries near me that throw out thousands of books every year and there are so many people who need them. I think learning about this disconnect, learning that all these wonderful books that end up going to waste and harming the environment and not really having a second life, was deeply upsetting to me and shocking to me. I'm glad I learned about that because that really was the basis of this program. Throughout my work I've seen the extent of the disparity, and I'm really, really happy that I've been able to make a small difference in this issue.
Why do you think it's important for others to give back?
I think if you have the resources that it is important to give back. I think there are separations in equity in our world because some people don't have access to proper educational materials and necessities. If you have them and you see resources around you that can be allocated to different organizations that can really make fantastic use of them, then it's important to help those around you in your local community and the larger world.
Do you want to make a difference in your community like Isabella? Find local volunteer opportunities.
Share this post
---