Teen Volunteers Help Small Businesses Survive the Pandemic by Providing Them with Free Websites
Meet Daily Point of Light Award honorees Arjun Gupta and Rayan Garg. Read their story and nominate an outstanding volunteer or family as a Daily Point of Light.
While the Covid-19 pandemic has been difficult for us all, there's no doubt that it has been especially hard on small businesses.
Lockdowns earlier in the pandemic forced 180,000 restaurants and businesses to temporarily shutter their doors, according to Yelp's Economic Impact Report. By September, 60% of those closures became permanent. And while our eyes may glaze over those stats, that means 97,966 people, people who are mothers and fathers, our neighbors and friends, lost their main source of revenue.
Enter Arjun Gupta and Rayan Garg. These two high school seniors from San Jose, California, are the cofounders of Elevate the Future, a nonprofit organization that teaches coding and web design to young students, who then in turn have been using their newfound skills to create free websites for small businesses.
Arjun and Rayan created Elevate the Future in 2019, first starting off by teaching web design, computer science and business to middle schoolers in their area. But they have quickly expanded the organization with chapters spanning across 18 states and 16 countries such as Ukraine and Ghana, allowing thousands of young students around the world to have access to Elevate the Future's engaging computer science and business curriculum they can use to succeed. On top of setting up 43 total chapters worldwide, these two teens have helped organize free virtual conferences, business pitch competitions and other educational events.
"Sometimes middle schoolers might not have long attention spans, so we've made [the curriculum] really hands on. We intersperse everything with an activity," Rayan said.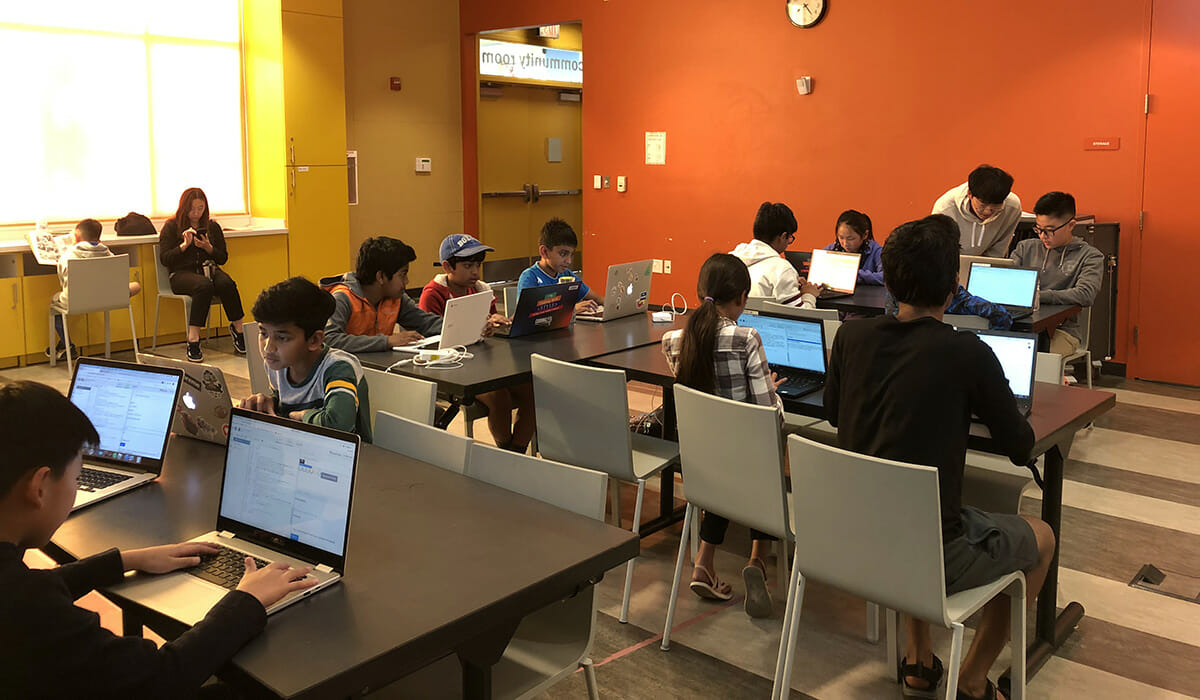 "It's just so amazing that every time you speak with the students you teach, they're always so grateful, they're always so eager to learn," he added. "They're even asking questions that we didn't think they would be able to so we definitely think it's mind-boggling what these middle schoolers can do."
These young students were able to put their skills to the test during the Covid-19 pandemic through Arjun and Rayan's latest idea — Project Falcon. With the help of Elevate the Future's web design curriculum, students have been able to create more than 30 websites for struggling small businesses for free.
One of the first business owners they helped was Bernard Hutcherson, owner of Cooking N' Style, a custom burrito delivery business. Project Falcon was able to create a website for Bernard where customers could browse the menu, view pictures, order burritos and schedule pickup locations.
"He's already told us that he's seen dramatic increases in his orders as well as a huge increase in efficiency," Arjun said.
On top of designing the website, Elevate the Future has been able to help the businesses utilize Google Ads to give the businesses even more exposure. And they've also partnered with Novaris Consulting to provide free crisis consulting to some of the businesses.
"We're just getting started," Arjun said. "On one hand with our chapters, I really hope that one day we could see this grow to every country on the planet. And with Project Falcon so far, we've only had the opportunity to impact just a few dozen businesses. But I really want to see this impacting hundreds of businesses across the country eventually."
Do you want to make a difference in your community like Arjun and Rayan? Find local volunteer opportunities.
Share this post