New York Mom Leads Next Generation of Girl Scouts to New Heights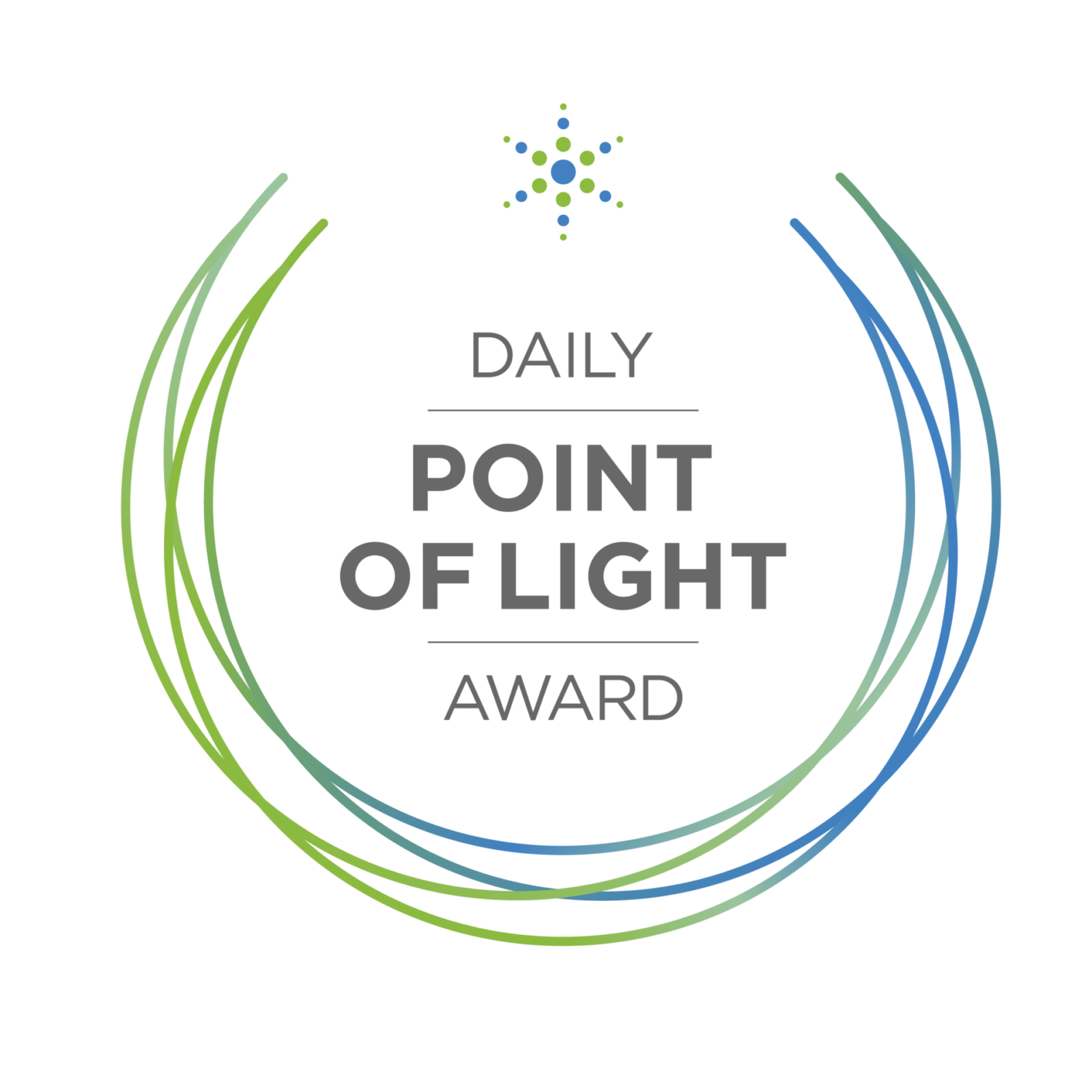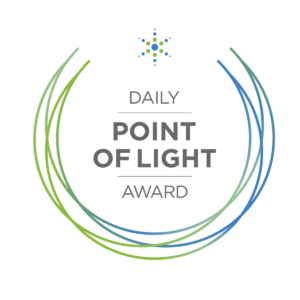 Meet Daily Point of Light Award honoree Rebecca Roseboom. Read her story and nominate an outstanding volunteer or family as a Daily Point of Light.
The memories Rebecca Roseboom, 47, made as a Girl Scout have lasted a lifetime. Originally from Saratoga Springs, she and her husband moved to the small town of Perry, New York after passing through on their honeymoon and falling in love with the serenity. Her best friend lived there, too. And it didn't hurt that the nearby factory makes the whole town smell like freshly baked cookies.
Now, as a mother of two girls and a boy, ages 18, 13 and 8, she is a co-leader of the Girl Scouts of Oatka Valley. Currently, eight girls are in Rebecca's troop, ages 5 to 18. Rebecca spends up to 20 hours a week organizing activities, cookie sales, event planning, recruiting and more. And without a computer at home, she does much of it from her cell phone.
Rebecca fell off a diving board as a teenager that, despite multiple surgeries, has left her with lifelong issues. She often wears a brace for assistance. In spite of her injury, she spends her time hunting, fishing and baking, the latter two skills she shares with her troop. After all, her talent for making wedding cakes has been utilized in multiple friends' kids' big days. For over a decade, Rebecca has empowered her scouts to be kind, independent young women who look beyond limitations and go after their goals.
What inspires you to volunteer? 
I started when my youngest daughter was eight, because I could see the troop needed help. I saw what needed to be done and just started doing it. From there, it gained momentum. I've been doing this for 10 years.  
I almost didn't come back in 2019. My best friend of 17 years passed away. I have the photo of our last troop meeting together. She was my co-leader. For a long time, I couldn't cope with being back with my girls. Even today, I still am not who I used to be. But since then, my oldest daughter and I built a memorial down in our Girl Scout cabin in Warsaw, New York. We planted a butterfly bush, and for some reason, it went wild. It got to be close to eight feet tall – taller than our building – n just one year's time.  
Why is the Girl Scout organization so important to you? 
I had so much fun in the Girl Scouts as a child. I went to camp. I sold cookies. It helped me with my numbers, with handling money. I learned how to do sign language. I enjoyed pushing myself. I tell my girls about this one time I can still remember cooking bacon and eggs in a brown paper lunch bag at camp. And I want to do that with them, even if I can't do all that I could because of my own limitations. I want them to have those memories 40 years later. 
Our town's population is less than 3,000. For some of my girls, this is all they have. This is their only outlet. It's a lower income community. We don't ask our girls to pay for anything. We pay for everything with the money they earn through cookies. We've made homemade sushi and root beer. I've taken them fishing in our little pond. Next month, we're trying to go camping. For some of my kids, it's going to be their first time, and they're teenagers. 
It gives them leadership skills. It helps them set a goal and actually attain it. Right now, my girls are trying to sell 300 boxes of cookies per girl, because they will go to Darien Lake, an amusement here in New York, for free if we succeed. 
Describe your volunteer role with the Girl Scouts.
I wear many hats within my troop. I'm not just a co-leader but I'm the cookie and candy mom. I do all the ordering. We organize the meetings and do crafts and projects. As the younger ones who need a lot of assistance get older, our primary goal is to guide and support them while they do it on their own. At a certain level, they're the ones that choose what badges they work on, not us. So, I ask, "What do you need?" And my girls will tell you, if you want a badge from me, you're going to earn it. They have that pride when they look at it on their vest.  
One year, we had a Blue Rose Patch. I taught all my kids about accepting people for who they are, no matter what their disability is. Some of the newer girls never even knew I was disabled. 
What's been the most rewarding part of your work? 
I love that if my girls leave the troop as teenagers – that's the hardest time to keep them involved in Girl Scouts – they will see me a couple years later and still run up to hug me. One of my scouts lives next door, and she just told me she thinks of me like her second mom. 
I love seeing their faces when they earn that badge or try something new. We do a pinewood derby, and kids come in with their dads having made these awesome cars and we have hot dogs and chips, and they get little prizes. They love it. 
There have been so many times since my friend passed that I just want to give up. But I can't. Because if I didn't continue to do it, I don't think anybody would, because somebody's been doing it for so long. The way I think about it, is with such a small community, it's kind of like karma: I help my girls, and maybe they'll do great things too.  
What have you learned through your experiences as a volunteer? 
In order to take my kids camping, I have to be CPR and First Aid certified. So, I did all that. And you have to take a camping class so, for example, if you run out of water, you know what to do. I finally figured out what poison ivy looks like, and I've definitely learned how to Tetris lots of cases of cookies in my car. The biggest thing I've learned is how to approach the kids to teach them tolerance.  
Why is it important for others to get involved in causes they care about? 
Because if they didn't, who would? Show the younger generation that we need to do these things.  
What do you want people to learn from your story?
Even with a disability, you can still help kids succeed. My joy is seeing their joy. When I make cakes for people, I love seeing their excitement when they see — and taste — what I've created. That's why I do it. For that look on their face, to see them enjoy something that I've done. It's the same when these girls enjoy each week when I come up with something new. 
Do you want to make a difference in your community like Rebecca? Find local volunteer opportunities. 
Share this post