New York Native Helps Hometown Students Succeed Academically After Disaster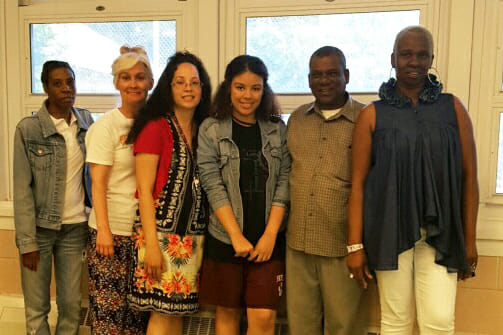 When Hurricane Sandy ravaged parts of New York City, Kimberlee Gonzalez knew she had to get involved to help her hometown recover. For her, that meant working with children to help them stay academically on course.
In 2013, she volunteered with New York Cares, an 62,000-volunteer strong organization that helps approximately 400,000 in-need New Yorkers yearly. She jumped in, head first, to lead the Homework Help Afterschool program at PS 253Q in Far Rockaway.
Twice weekly – Mondays and Wednesdays – Gonzalez makes the 1.5-hour, one-way commute from her home to tutor 1st- and 2nd-graders. She, and other volunteers, tutor from 2:15 p.m. to 5 p.m, helping with math and literacy homework.
"Parents work hard," Gonzalez said. "Being able to help students with their homework before they go home not only helps students, but it helps the parents, too."
Homework Help is vital, she said, because public school funding is diminishing. As the project leader, she assigns volunteers to groups of four or five children. After finishing homework assignments, Gonzalez said she brings out fun worksheets, dice, dominoes, cards, and fake money to further reinforce students' math skills. Additionally, she provides sight word cards students can play with to test each other's knowledge.
Her efforts have been successful, she said, as she has watched students who have floundered academically at year's start excel by year's end. Many have given her cards and posters, expressing their thanks and gratitude for her help.
In fact, the program has been so popular and effective school leaders have requested New York Cares expand the program to Mondays through Thursdays, adding additional days for students to receive needed assistance.
Ultimately, Gonzalez said, Homework Help has given her the opportunity to use her childhood education degree exactly as she wished.
"I always wanted to make learning fun," she said. "And, New York Cares made it come true."
Share this post