New York Native Paying it Forward By Mentoring At-Risk Youth
Willie Herrera says he grew up poor in a community on Long Island, but was shielded from the dangers of the New York streets because of strong role models in his life. His dad, a first-generation American, counseled Willie to never forget where he came from, and help those in need.
Today, the Winston-Salem, North Carolina resident is keeping that promise to his father, by serving at-risk children through the Hispanic League ESL Middle School Achievers program. Originally created to motivate Hispanic children in academic settings, the program now targets all students in middle schools across Forsyth County, North Carolina who speak English as a second language. Regardless of what country they are from, these children are receiving crucial support from positive and influential adult role models, which promotes higher graduation rates and future success.
In addition to his service as a mentor and board member for the Middle School Achievers, Willie works with other organizations to keep kids in his community off the streets and on a positive path, and is today's Daily Point of Light award honoree. Points of Light spoke to Willie to learn more about his volunteerism.
What inspires you to volunteer?
I support our kids because I see myself in them. I grew up in an impoverished community on Long Island, New York, which was riddled with crime, gang activity and drugs, except, I didn't realize until I was older that I lived in a bad area. I had positive role models around me that kept me out of trouble. I look at the kids in my community now and think, that could have been me. I went on to have a long career as a police officer and a volunteer firefighter, and I was lucky that I stayed on the right path because of the mentors in my life.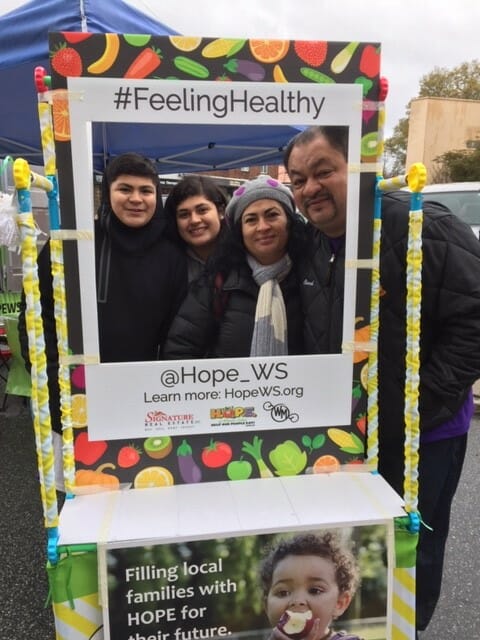 Describe your role with the Middle School Achievers program:
We transition middle school students into high school, and continue to mentor them and offer support through high school. The program is designed to show these kids that they can succeed in the community despite language and cultural differences.
You support kids in your community through other efforts as well. Explain.
I was selected to serve on the Winston-Salem/Forsyth County Gang Steering Committee, which targets youth at risk for joining gangs, and steer them into productive activities. I mentor and work with youth to teach them the struggles I went through, so that they can hopefully learn from my experiences. Through my volunteerism, I've helped over 200 kids between North Carolina and New York.
What have you learned through your experiences as a volunteer?
Like they say, "It takes a village to raise a child". Everyone has to be on the same page to work together and support these kids, and help to connect them with available opportunities. We are here to show them there's more out there than just the streets.
Share one personal story with me from your volunteerism.
Just as much as children need positive female role models, they need male role models too. A kid that I worked with was a hard core gang member, and I never gave up on him. It took seeing a close friend killed to open his eyes to what his life would be if he didn't change course. He went back to school, became a social worker, and while in college, he started a youth organization called S.T.R.O.N.G. Youth. I serve on the board of directors for this organization, which specializes in youth and gang violence prevention and intervention. This man could be working in the private sector, making good money, but instead, he's giving back to his community, and helping others.
What do you want people to learn from your story?
Always pay it forward. Remember that it's your community, and whether it's gangs, or homelessness, food deserts or elderly citizens that don't have support, we need to be there for them. For example, every Sunday I drive a food truck to the food deserts we have in our community, through H.O.P.E. (Helping Our People Eat) of Winston-Salem. There are so many different problems that are going on in our communities, you must get involved and help out wherever you can.
How can readers help?
In September, the Hispanic League will hold its annual fiesta. Please check our website for more information about how you can help: https://www.hispanicleague.org/.
Do you want to make a difference in your community like Willie Herrera? Click here for local volunteer opportunities.
Share this post