New York Volunteer Keeps her Community Warm by Running Annual Coat Drives
Meet Daily Point of Light Award honoree Mary Dynes. Read her story and nominate an outstanding volunteer or family as a Daily Point of Light.
For the past 25 years, Mary Dynes of Rhinecliff, New York, has dedicated countless hours to Dutchess Outreach, a non-profit organization providing hunger and relief programs to those in need in Dutchess County. Mary started off volunteering with the organization's food security programs by picking up food from grocery stores and delivering them to the food pantry as well as serving hot meals to Poughkeepsie residents through the Lunch Box community meal program.  
But Mary's volunteering prowess really kicked into gear in 2008 when she became the volunteer manager for the organization's coat drive. Every October, the 63-year-old leads a group of volunteers to collect and organize thousands of gently used coats. Then during the months of November and December, they distribute the coats at local churches, libraries and other community centers so that everybody, no matter their background or situation, has a warm coat to brave the cold New York winters.  
Despite the COVID-19 pandemic throwing obstacles her way in 2020, Mary and her volunteers kept the coat drive alive by sorting coats over several weekends outdoors and by creating an order form for schools, churches and other organizations to request coats instead of holding in-person events.  
Describe your volunteer role with Dutchess Outreach's coat drive. 
I've been the volunteer manager for the coat drive since about 2008. Prior to the pandemic, every year, we would start around August, putting the word out to people that we would be collecting coats. We'd collect coats all through the month of October and give them away all through the month of November and into December to different towns all around the county and also at a big giveaway event in an auditorium in Poughkeepsie. In the beginning, we'd collect about 3,000 coats. Just before the pandemic, we collected 7,000 coats.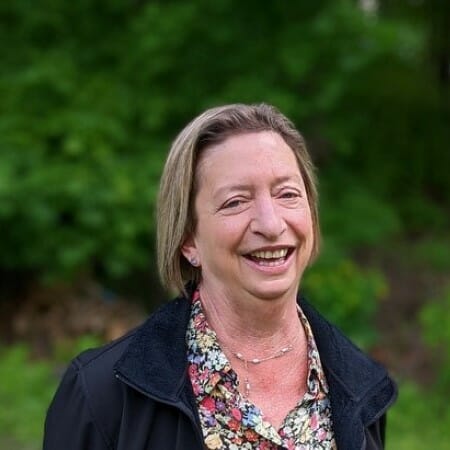 Then when the pandemic hit in 2020, everything went sideways. First of all, we had to decide that we should go ahead and do the coat drive, which we thought we should. We were sorting coats outside of a storage facility. But then we had to figure out how to distribute the coats once we collected them, which was a real challenge. We put together a form so that organizations like the Boys and Girls Club and others could order coats. You could tell me ten of this size and ten of that size and we would pack those up and deliver them.  
Why are coat drives needed in your community? 
I think there are two things. One thing I call the "big recycle." By using coats again, it keeps them out of landfills, so that's important. But also, there's a lot of people in need in this county. There's a lot of people struggling. When I was younger, I was somebody who benefited from these kinds of programs. 
What inspires you to volunteer? 
The reason I get such satisfaction from my volunteer work is because of my brother, Willy. He was one year younger than me in high school when he was seriously injured. He had many difficult years after that, including homelessness, before passing away young. So when I serve someone, I do it because it's how I would have wanted my brother to be helped when he needed it.  
Do you have a favorite volunteer experience or one that's especially memorable to you? 
I have a lot. But this past year, my twin sister volunteered for the first time with me, and she was just blown away because there were so many coats. And at the end of that particular giveaway, we had only four coats left. She was like, "I can't believe this."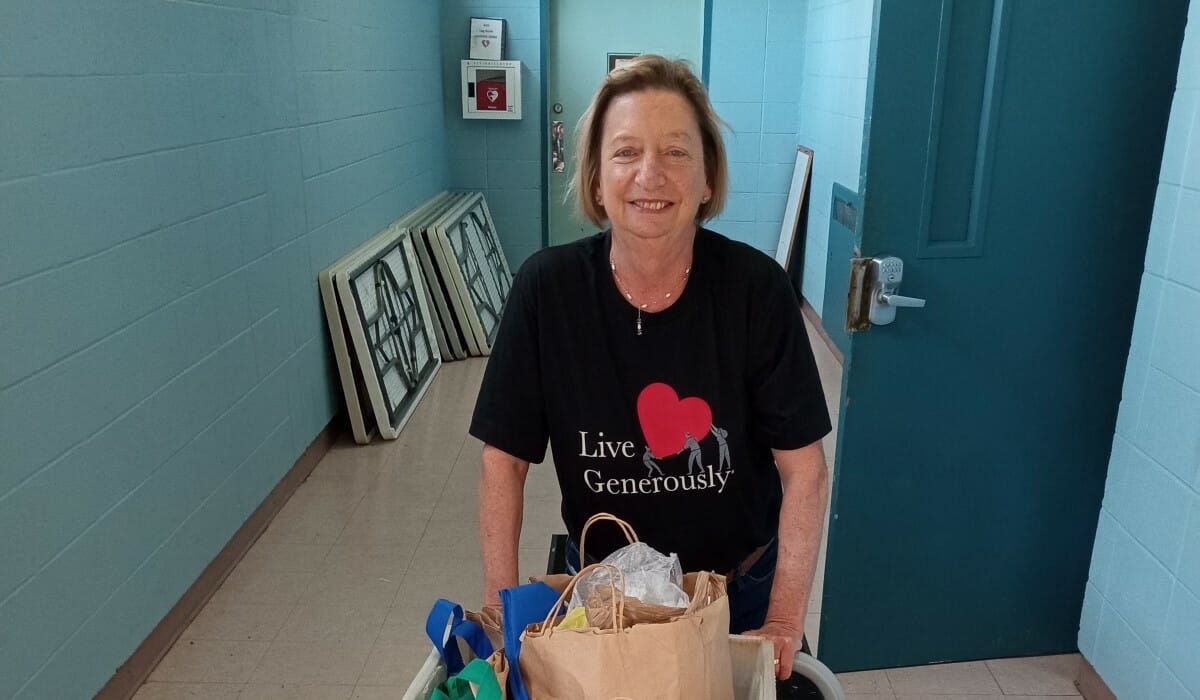 Are there any future partnerships, programs, or events that you are excited about?
I'm excited about the food drive this week since I haven't been able to do it in two years. Hopefully, we're going to get a good response and fill up the food pantry.  
Why do you think it's important for others to give back?  
It's very fulfilling and I turned on a few of my friends to volunteering. One of my friends who recently retired is now volunteering with the children's clothes closet once a week. Every once in a while, I get somebody to come with me and serve at the Lunch Box or come with me and help me give away coats.  
What do you want people to learn from your story?
That individuals can make a difference. It's a lot of work, but I own it and I have a lot of help.  
Do you want to make a difference in your community like Mary? Find local volunteer opportunities. 
Share this post