Volunteer Unites Community to Protect Neighborhoods from California Wildfires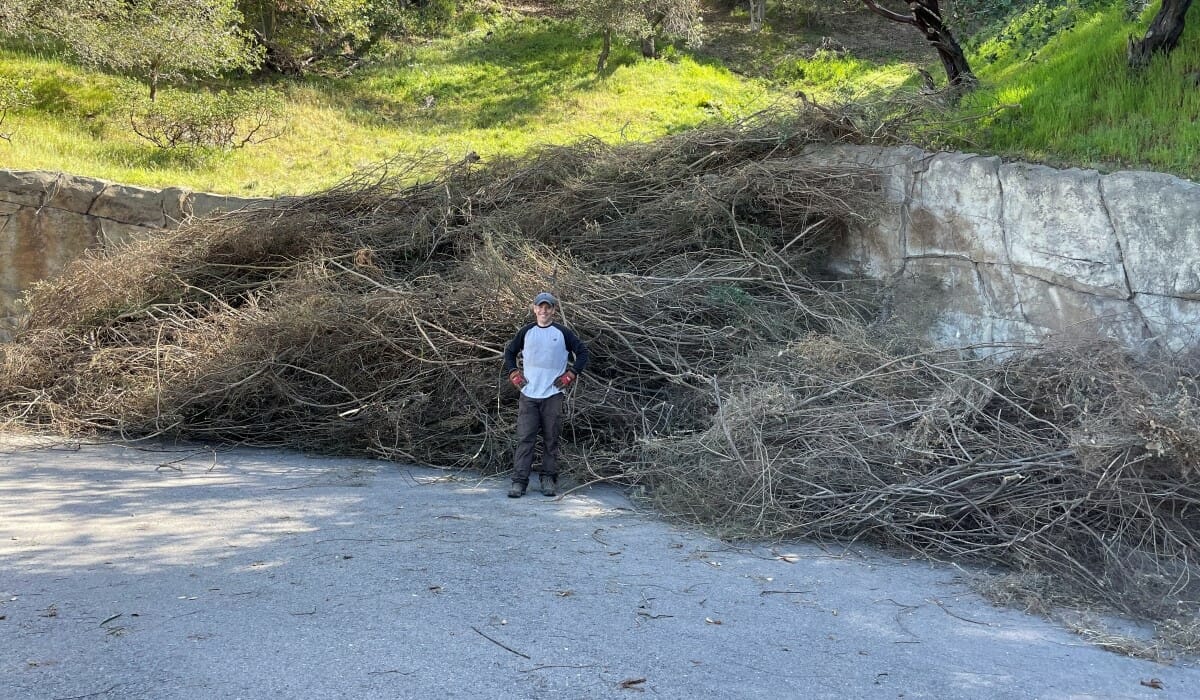 Meet Daily Point of Light Award honoree Robin Pendoley. Read his story and nominate an outstanding volunteer or family as a Daily Point of Light. 
If you've never cleared invasive Scotch or French Broom, 44-year-old Robin Pendoley can tell you how  physically demanding the work is. "(You're on) really steep slopes," says Robin, "pulling on stuff that doesn't want to come out of the ground. We've got 75-year-olds who come out and do this work."  
As a volunteer project leader for the San Pedro Ridge Fire Safety Project, an initiative founded through the Points of Light Global Network affiliate Center for Volunteer & Nonprofit Leadership, Robin is rallying his neighbors to come together for a common good. Sweating shoulder to shoulder with volunteers old and young, the volunteer crew has cleared a mind-boggling six acres of land since June 2021, clearing the woodland adjacent to their neighborhoods that are vulnerable to devastating wildfires.  
What inspires you to volunteer?
It's a combination of things. I really enjoy the way the community has come together to do this work . I love that sense of community building. (This volunteerism is) also very substantive. You spend an hour or two doing pretty difficult physical work, and (afterward) you see an area that looked like a wasteland suddenly coming back to life. There's a sense of stewardship for the land that we live on and a sense that we're helping to preserve the environment in a way that benefits everyone. 
Describe your volunteerism with the San Pedro Ridge Fire Safety Project.
As project leader, I ensure that every volunteer is trained, understands the risk and understands how to keep themselves and others safe. We hold twice monthly clearing events targeting the invasive Scotch and French Broom in the area, and we are training folks to understand the basic physical labor of it, how this invasive species grows, its threat to the environment, its fire risk to the neighborhood and what it will take to eradicate that threat. I also manage communications and planning the volunteer days.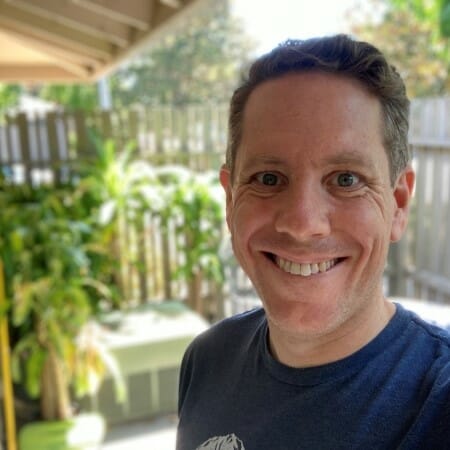 Share one personal story with me from your volunteerism. 
When I first started pulling (brush) I went to an area in our neighborhood that I thought was public land and spent a few afternoons pulling broom. One of my neighbors approached and asked what I was doing. He explained that I  was on his land, not public land, but then immediately asked how he could help. The things that normally keep our community separated – the idea of privacy or separation by fences and all the things that keep people from really being in the community – those boundaries can fall quickly when we have a shared vision for how we can keep one another safe. 
Why do you think it's important for others to give back?
One of the driving forces for me is a belief that we need to stop saying "they" and we need to start saying "we." We can blame a lot of challenges our communities face on a lot of other forces and we're not always wrong, (but) if we start saying we are the solution, we open up a lot of opportunities to improve communities. This project is built around that mentality. Volunteers started working and then we started calling the government to figure out how to align rather than saying, "Why did you neglect this public land?" 
What's been the most rewarding part of your service? 
It's rewarding seeing so many of my neighbors come together and feel that sense of stewardship for the land.  
How have you continued to volunteer throughout the pandemic?
By June 2021 folks were looking for a way to be together and do something that felt productive for the community. In our region, months of terrible air quality have followed some of the major fires, and during COVID, when all we wanted to do was be outside, we had to be indoors. In some ways the pandemic was helpful (because) it's an activity that's entirely outside. Even throughout surges of the pandemic we were able to continue gathering and doing the work.  
In one word, what does volunteering mean to you?
Community.  
How can readers help?
We rely on volunteers to get this work done. Please visit our website for more information about how you can help, and check out San Pedro Ridge Fire Safety's YouTube channel to meet some of our volunteers.  
Do you want to make a difference in your community like Robin Pendoley? Find local volunteer opportunities. 
Share this post