NFL Safety Jonathan Meeks Inspires Hope, Creating Opportunities for Youth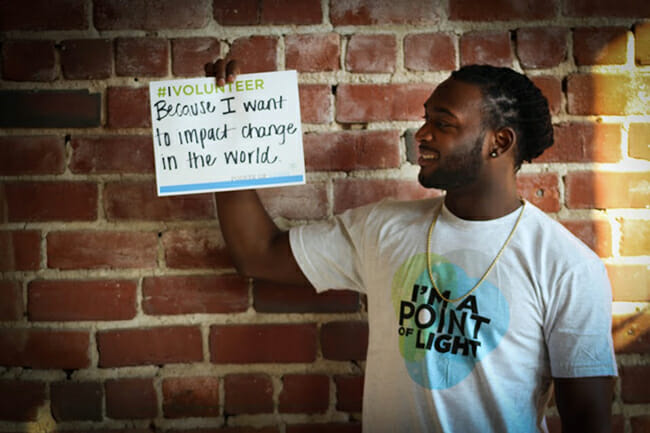 During National Volunteer Week, we celebrate volunteers who lend their time, talent, voice and support to causes they care about. Their stories inspire others to take action and discover their collective power to unite in making a difference. Points of Light is recognizing five NFL players with Daily Point of Light Awards; Competitors on the field, these players unite for a common cause as volunteers with the Van Duzer Foundation's First Step program – acting as mentors and ambassadors of change. Meet honoree Jonathan Meeks, read his story and nominate an outstanding volunteer, family or organization as a Daily Point of Light.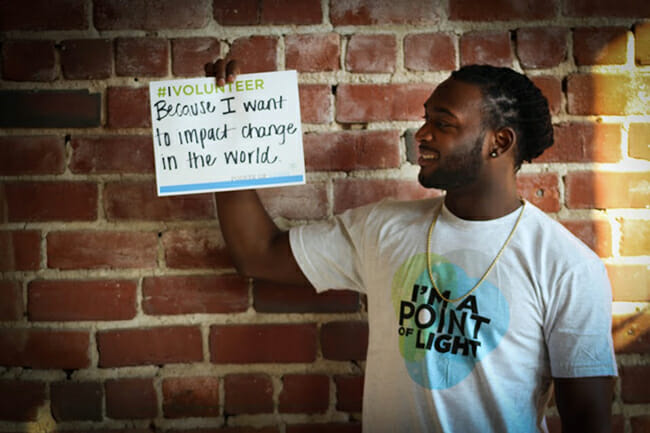 "I volunteer because I want to impact change, not only in my community but in the world," said Jonathan Meeks, NFL safety – an unrestricted free agent who previously played four seasons with the Buffalo Bills. Jonathan uses his platform to give back, locally and around the world. In his hometown of Rock Hill, South Carolina, he recently launched the J. Meeks Athletic Scholarship program for high school seniors and volunteers to speak and engage with students at local schools. He gives motivational speeches to students and athletes, participates in NFL's Play 60 campaign, and has volunteered with Buffalo's Thanksgiving Blitz, distributing meals to families in need. He participates in the annual Buffalo Bills Children's Holiday Party, helping to fulfill and distribute the wish lists of children from nine different local agencies. Jonathan is also a recipient of the President's Volunteer Service Award.
Along with fellow NFL players and Daily Point of Light Award honorees Coty Sensabaugh and Michael Thomas, Jonathan has also partnered with Food for the Hungry, an organization that strives to end human poverty and world hunger around the world, to help provide fresh water systems to communities in Haiti. Through this partnership, he has discovered his power to make an immediate and profound difference in the country, and he is working on several projects that will help create sustainable communities.
Jonathan recently joined the First Step Program, and will soon host an event in his hometown. The initiative, led by Daily Point of Light Award honoree Scott Van Duzer, gives kids and teens the opportunity to engage with community leaders on a regular basis, coming together for casual pick-up games, mentoring and small group discussions on community issues.
"Having mentors made a difference in my life because they inspired hope, when I didn't see that in myself," Jonathan said.
Meet the other NFL players honored this week for their commitment to volunteerism and the First Step program: Sam Barrington, Jared Cook, Coty Sensabaugh and Michael Thomas.
You can help these Daily Point of Light honorees increase the impact of their work! The First Step program has pitched its creative solution to solving community needs to A Community Thrives, part of the USA Today network. Cast your vote to help First Step win a $100,000 grant to expand the program to neighborhoods across the United States. Vote today!
Share this post