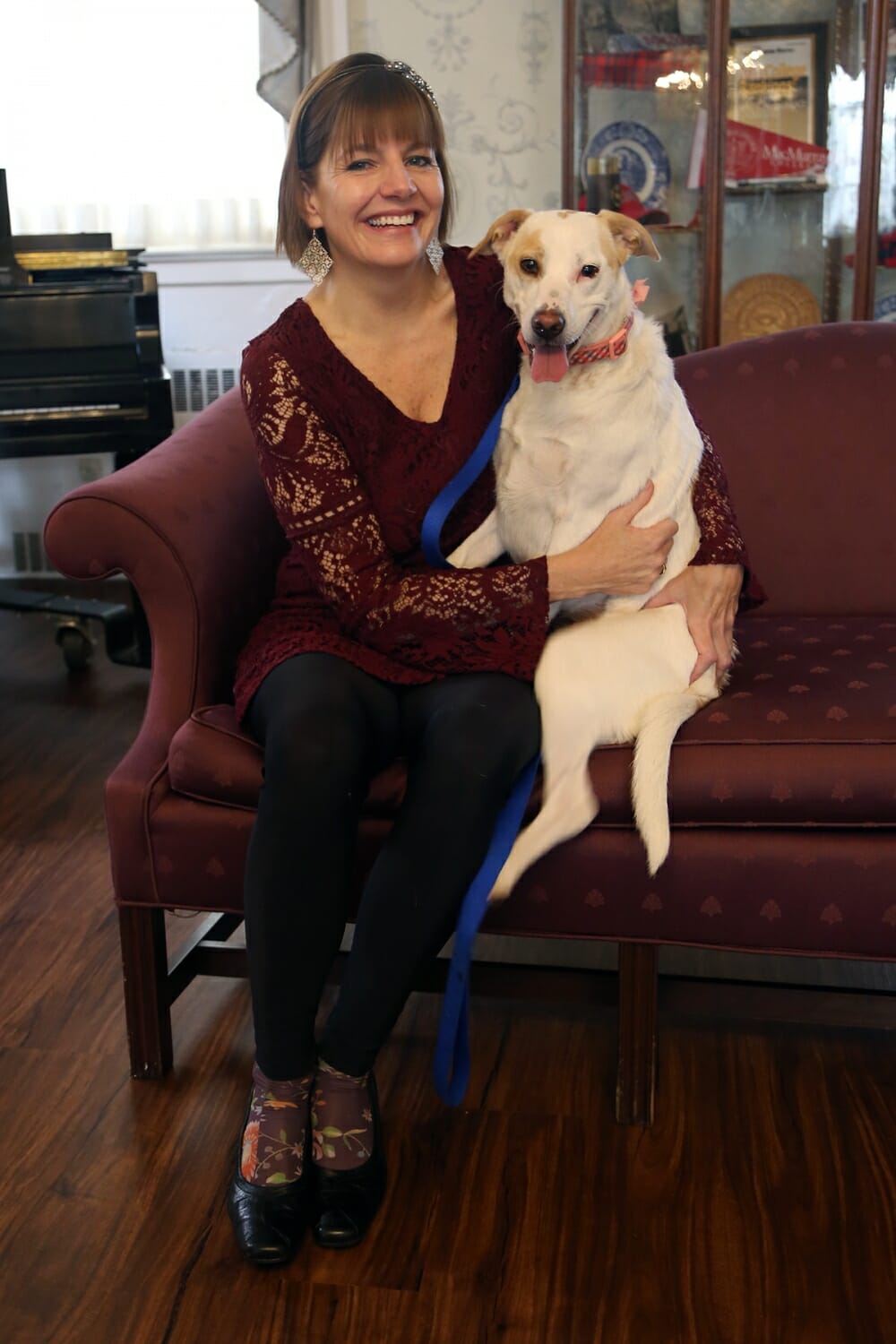 When Tamara O'Hearn-Amman walked the halls of nursing homes and long-term care facilities in the Wabash, Ind., area as a volunteer, she had a furry companion trotting along by her side. The sight of Gamsby, a happy-go-lucky golden retriever, brought an instant smile to the faces of senior citizens and long-term care patients who rarely received visitors.
Gamsby's Project began in 2007, with Tamara—a lifelong animal lover—and Gamsby, a trained service dog, offering free visits to local hospitals, hospices and children's homes. Tamara was inspired to start the organization after experiencing an extended hospital stay following the birth of her twin daughters. "I began to think about people who were in long-term care and what they were going through," she said. "I had some experience working with a nursing home long-term with a patient who had Parkinson's, and I thought you know these people need company and they need people to visit them."
Tamara raised the money to purchase Gamsby through a fundraiser at the high school where she taught English. Immediately, she saw a major difference in how patients interacted with her when she did her service work solo, as opposed to when she brought him along. "One of the things I saw right away…was the dog could get to places that I couldn't," she said. "It was interesting especially with Alzheimer's patients or children who were severely mentally disabled…. They might not remember me, but they would remember [Gamsby]."
One of Tamara's most stand-out memories of working with Gamsby was connecting with a stroke patient who at first waved away a visit with the dog. "The second time he saw Gamsby, [he] motioned for us to come in," she recalled. "All he could do was move his hand, and he was petting him."
Gamsby and Tamara kept visiting the patient, until one day they arrived to find an empty bed. "He'd passed away," she said. "I talked to his wife and she told me that that [spending time with Gamsby] was his biggest joy. That he often got really stressed out after the stroke, and just hanging out with Gamsby and petting him – it really helped him to feel happier in those last months that he had."
Though Gamsby himself has passed away, Tamara has kept Gamsby's Project—and his memory—alive with the adoption of a rescue dog named Iris. Once she completes her service dog training, Tamara hopes to start visiting nursing homes later this summer with Iris in her new city of Jacksonville, Fla. In the interim, Tamara is connecting with local facilities to visit with older patients solo and prep for Iris's summertime visits. The assistant professor of English at MacMurray College also hopes to expand the work of Gamsby's Project by enrolling students to assist local service dog agencies with socializing dogs during their training.
Share this post
---