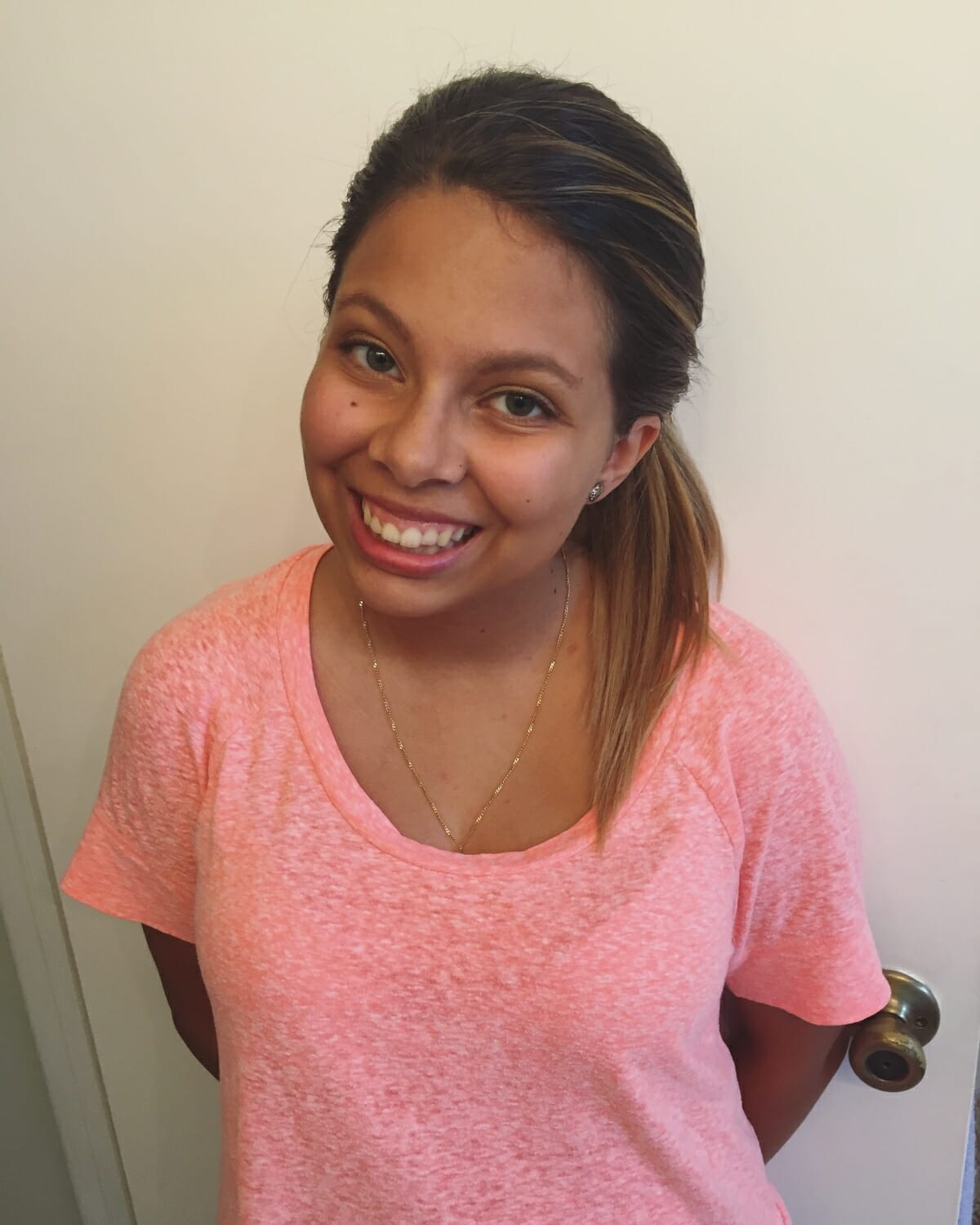 Nicole Untch is one of HandsOn Broward's rock star Project Leaders. Nicole first heard about HandsOn Broward in high school, but because she already had enough community service hours for her silver cord, she never considered signing up until someone pointed out how much she enjoyed volunteering.
"At the end of my junior year of high school, I was going through a rough time and found it really hard to be happy. I was lucky enough to have a great friend who reminded me that he's seen me the most happy when I was helping others," says Nicole. "That's when I remembered HandsOn Broward and all the positive things my peers had said about the organization. I did one project and I was hooked."
What originally motivated Nicole to get involved in the community were her parents. As an Hispanic growing up in Missouri, Nicole felt as though she belonged to a very small minority there. Most people in her community were immigrants in tough economic situations, so Nicole's parents always went out of their way to extend their hands to those in need. "I saw the difference their simple acts of kindness made in people's lives and I've always wanted to be like them," says Nicole.
She also states, "Volunteering has completely changed my perspective about my goals for my life. I've always wanted help people and volunteering has given me the chance to work very closely with all types of people. I'll admit that my goals change every few minutes, but the one goal that has developed and stayed strong with me is to make a difference."
Nicole volunteered several times with HandsOn Broward for events like the Children's Services Council Back to School Community Extravaganza and In Jacob's Shoes, before taking the lead and attending Project Leader Training. She then became one of the leaders who served on the 911 National Day of Service and Make a Difference Day at Our House in Dania Beach.
Nicole decided to become a Project Leader because she wanted to invest even more in her community. "The Project Leaders I saw at events were so happy, very involved, and great at getting the volunteers involved and I wanted to be like that. From set-up to clean-up you work with the other PLs to make each event a memorable experience and you feel great when the project is done," says Nicole.
"My advice to new volunteers is to be willing to do anything and everything!" says Nicole. "HandsOn Broward provides so many different projects, but you can find a place in every project. Be open to getting to know new people and trying new things and you'll have an amazing experience."
Nicole sums up her experiences in a quote from Dieter F. Uchtdorf, "As we lose ourselves in the service of others, we discover our own lives and our own happiness."
Share this post