Nonprofit Founder Provides Safe Haven for Thousands of Girls
Meet Daily Point of Light Award honoree Crystal Clark-Chatman, who was a 2019 L'Oréal Paris Women of Worth Award winner. Each year L'Oréal Paris and Points of Light recognize and celebrate Women of Worth who make a beautiful difference in their communities. Ten honorees each receive a $10,000 grant to support their most cherished cause, and an online vote determines one honoree who will receive an additional $25,000 grant. Nominations for 2020 will open on April 20! If you know a woman who works to create lasting and significant change in her community, nominate her to be one of the 2020 Women of Worth.
A decade ago, Crystal Clark-Chatman was at a low point, unsure of what she should be doing in life. One day after leaving her church's women ministry, she started going over her bible notes in her journal and praying.
She said as she was writing in her journal, the letters 'BSW' appeared clear as day on the paper. Crystal said she asked God what the letters meant, and ended up writing down "Beautiful Spirited Women."
"He wanted me to go back into the community in which I grew up in and restore and build there," Crystal said. "Be a vessel for young girls who experienced the things I went through, as well as find passionate women who actually went through the same thing as well."
Ten years later, Crystal is now the Founder and CEO of Beautiful Spirited Women (BSW), a nonprofit dedicated to empowering and advocating for girls. BSW offers a mentorship program for girls, ranging from 4-19 years old, in nine cities across the country. While not all the girls involved are at-risk, BSW does focus on working with at-risk girls in low-income areas. For some of the girls involved, BSW additionally fills the void of a missing parent by partnering them with a mentor who has had similar experiences.
Each year, the programs reach 5,000-10,000 girls, and even more than that with BSW's online workshops. Since its inception, the nonprofit has completed over 250 workshops and over 300 community service projects. BSW offers a variety of different types of workshops and seminars, with all of programs focusing on academic and life enrichment, teaching life skills and developing positive attitudes.
Crystal created the organization's programs and workshops based on the needs she saw. She said she makes BSW clearly distinct from a social club through implementing rules for everyone involved, including "no drama."
Crystal said growing up, her generation didn't have an outlet to voice their feelings and personal issues. Her goal is for Beautiful Spirited Women to truly be a safe haven for girls to talk about whatever it is they are going through and then receive the resources they need.
"I believe that every girl should have an outlet like BSW, because you learn so much," Crystal said. "You learn different things. You're around diversity. You are around people who are positive, encouraging, motivational. People who are just praying for the goodness on your behalf."
Some of these life lessons come from more informal BSW gatherings, including a group outing to purchase supplies for a local shelter for women who have escaped domestic violence. The experience was used to explain to girls how to avoid entering that type of relationship. Crystal said she wants to bring "real life" into BSW meetings. During a recent Domestic Violence Workshop, theater group OVA Flow Productions put on skits depicting challenging life situations, messages of survival and tips for standing up for yourself.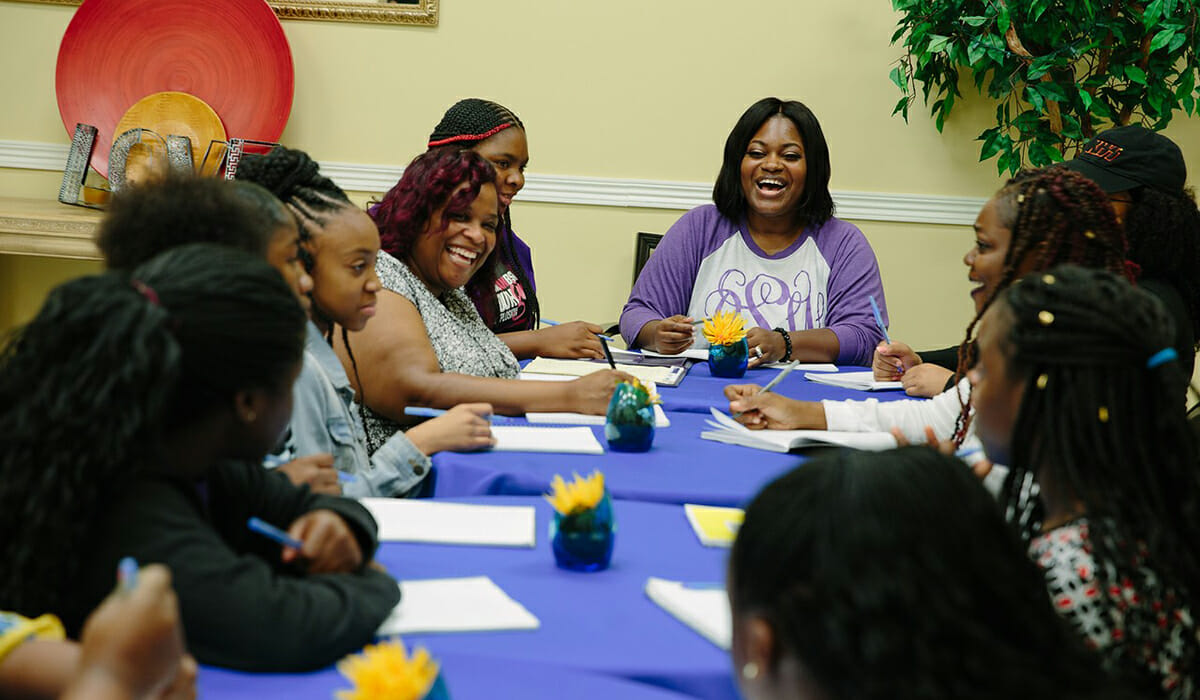 Dominque Jones, BSW's Assistant Director to Founders, said this organization is so near and dear to Crystal's heart because of the struggles she endured growing up. She added that BSW is something she herself would have liked to be a part of when she was young.
"Crystal is someone who is a pure heart," said Dominique, who has known Crystal since 2002 when they met at college. "Everything she does comes from a pure place and pure intentions. … Her mission is to help the teenage girls as well as empower women, and to know that you can overcome anything if you put your mind to it."
For Crystal, the most rewarding part of her work is hearing the girls talk about how Beautiful Spirited Women has impacted their life, as well as seeing the impact it has on their parents, the program's mentors and others involved in the organization.
"We're not just here for us and the girls, but we're here for each other as a family," Crystal said. "That's what's making it more powerful, is knowing that we're a family and we're all trying to get through this trying time together."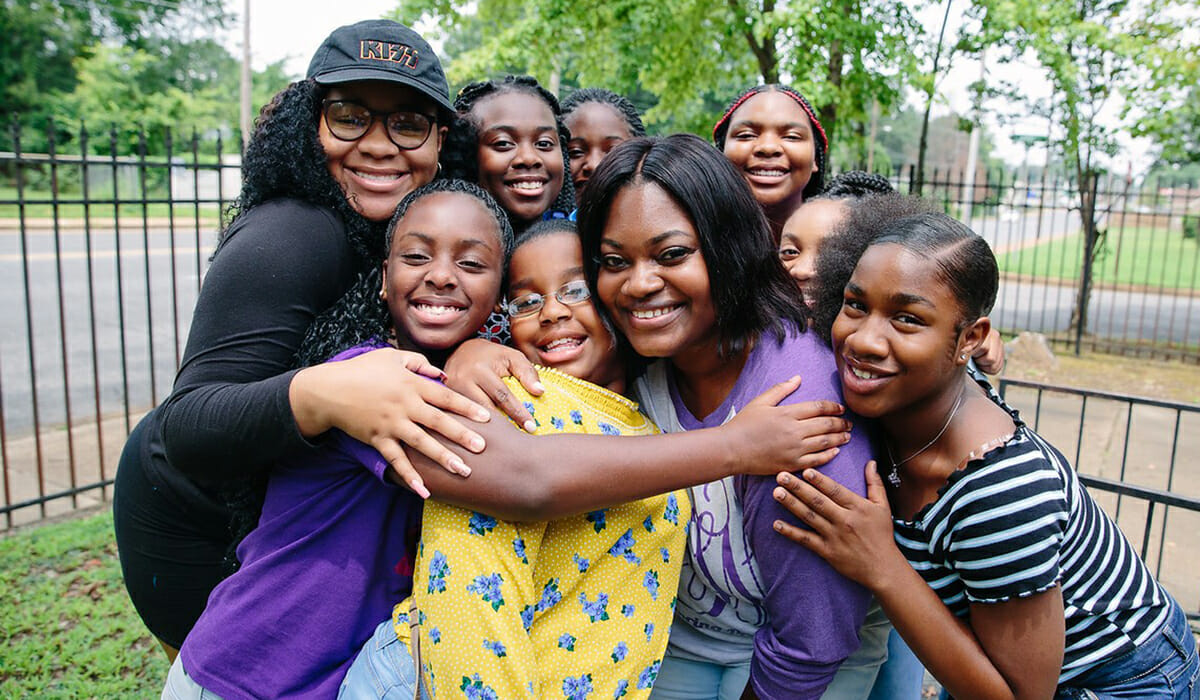 She said some of the girls have told her about how they've had a more positive attitude since joining the organization. Others have said attending BSW's events and workshops is what is keeping them from getting into trouble. Crystal has even had some girls tell her that BSW is what stopped them from committing suicide.
As for the future, Crystal hopes to be able to build a safe haven facility in Memphis, her hometown and where BSW was founded, so girls can have one place to go to receive all the resources they may need. She would also like to set up a virtual office in each city BSW is in, for parents who are struggling and are looking for resources themselves. BSW's goal is to also eventually set up international chapters to provide the same opportunities to girls all over the world.
Overall, the main objective is for Beautiful Spirited Women to continue being a safe haven and point of contact for girls in need.
"They look at us as women who are truly out here empowering girls, being a restoration to girls, and making a healthy living for girls to not go through the same things that we went through," Crystal said. "I just want to continue to provide resources for the girls to be able to compete in this lifetime."
Do you want to make a difference in your community like Crystal? Find local volunteer opportunities.
Share this post